The 2020 edition of Egypt Property and Investment Show (EPIS) took place from December 3 to 6 to host a diverse range of real estate companies eager to jump back on track and lure as many buyers as possible after complete paralysis in the events business due to COVID-19 safety restrictions for more than six months.
Coming under the patronage of the Ministry of Housing, Utilities, and Urban Communities, the real estate exhibition was held at Cairo International Convention Center (CICC). It was inaugurated by the New Urban Communities Authority (NUCA) Deputy Head of New Cities Alaa Abdel Aziz, in the presence of several other officials and dignitaries.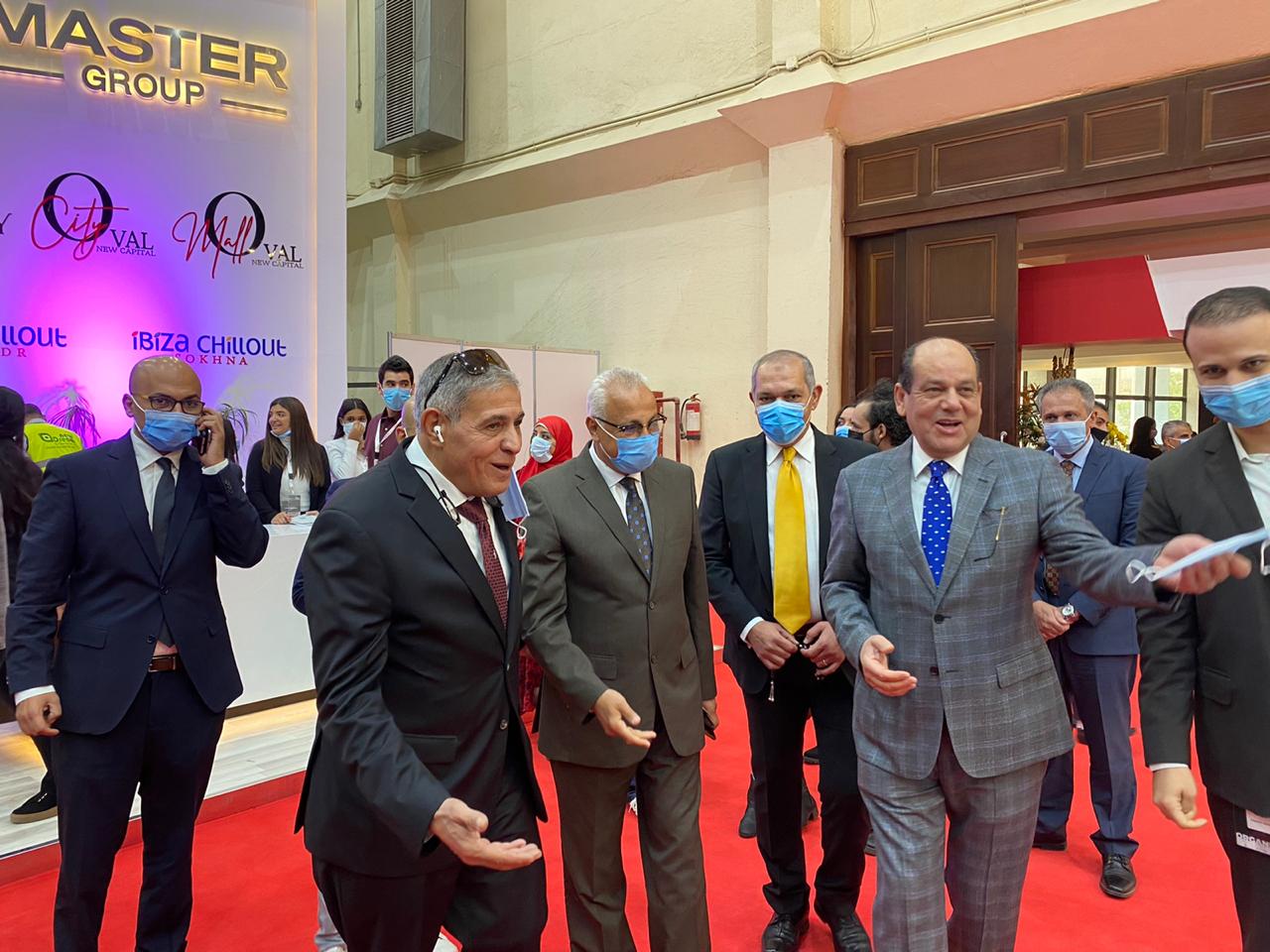 While touring the exhibiting developers' booths, Abdel Aziz hailed the newest updates on the in-progress property developments, along with the tailor-made offers and payment plans presented exclusively during EPIS to attract all income groups.
The deputy head also praised the state's efforts to combat the pandemic woes, not to mention its keenness to balance between safety and economy. He expressed his optimism for the Egyptian realty sector in the upcoming period, given the experience companies have gained in dealing with crises.
To ensure guests' safety and health, the necessary precautionary measures were put in place (i.e. use of masks, social distancing, etc.) throughout the four-day event. That was paired with online sign-up using QR codes and/or digital credentials, on top of limiting the use of physical lanyards and badges where possible.
Aiming to cater to all social classes, a vast collection of urban developments from all over Egypt was showcased by exhibitors, in the pipeline at the New Administrative Capital (NAC), Mostakbal City, New Cairo, 6th of October City, Ain Sokhna, New Alamein, and more.
Akam Developments, Arqa Development Group, Castle Development, El Attal Holding, Lasirena Group, La Verde Developments, Master Group, and Real Mark Developments were just a few of the developers taking part in the annual property show, continuing to consider physical exhibitions as an all-time favorite marketing tactic.
With Zavani by El Fouad Holding and MBG Development being the gold sponsors, EPIS was organized by 2H Exhibitions Management, hand in hand with Al Nayrouz Exhibitions as the business partner and Everest Real Estate Investment as the business sponsor.
EPIS' media partner was, as usual, Egypt's leading real estate information platform Invest-Gate, whereas Qatar National Bank (QNB) and Aqarmap were the official banking and property portal partners, separately.