Egypt's Better Home Group has been shaping, for almost two decades, fine residential spaces, where hand-picked lifestyles and communities emerge. Today, this legacy continues in its newest ultra-premium destination: Midtown New Cairo.
The extravagant living at this stress-free community exceeded the client's expectations for being strategically designed to complement distinct culture, architectural symmetry, and timeless precision. With more than 75% of its area dedicated to green spaces, the compound perfectly blends the lavish lifestyle with suburban serenity to offer a tranquil environment of fresh air and select luxuries, on top of 57,000 square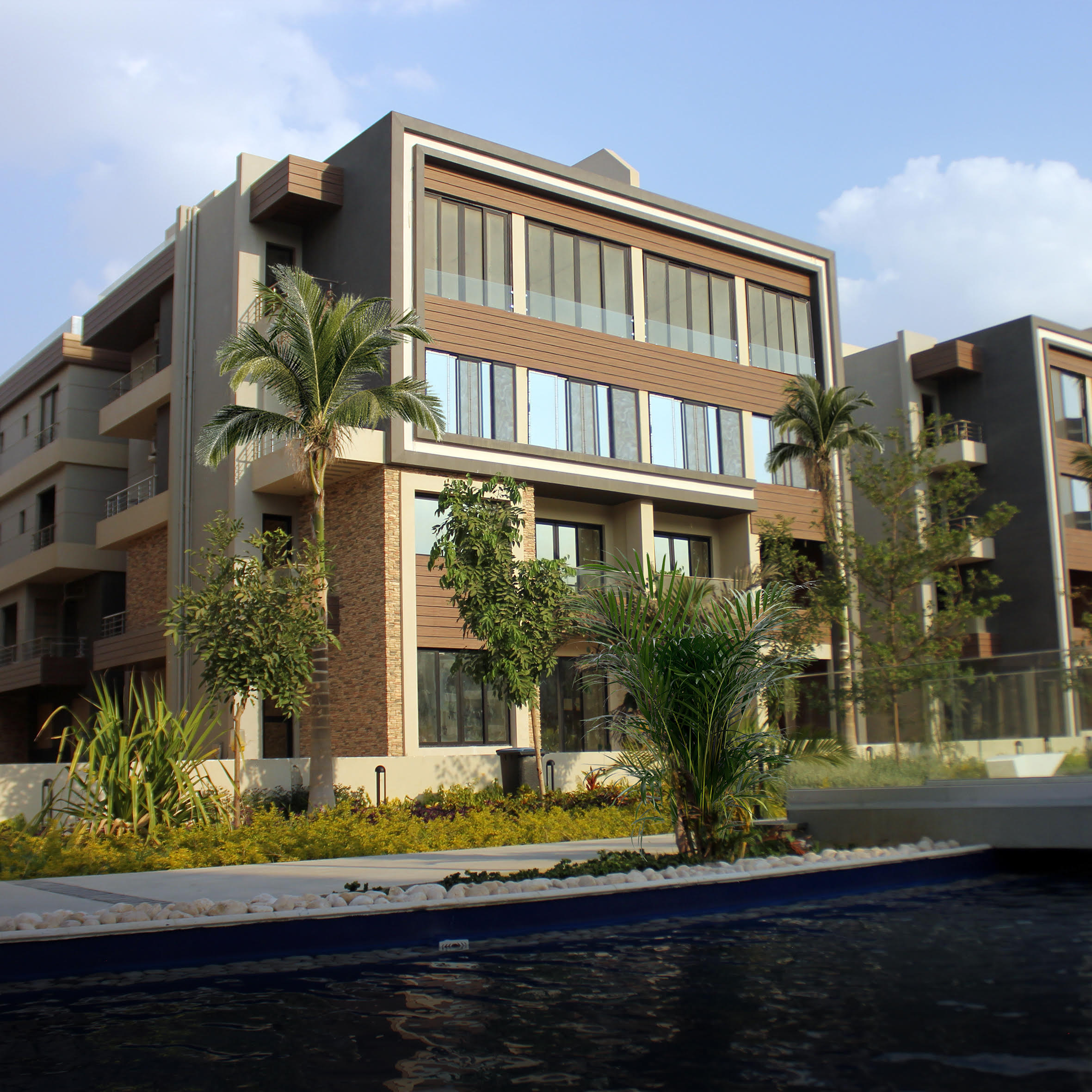 meters of lush landscapes, catering to the residents' peace of mind.
Inspired by the surrounding greeneries, the ultra-modern structural design of Midtown New Cairo's 43 residential buildings stands out naturally to complement the picture-perfect scenery. By incorporating the basic principles of sustainable, green architecture in every unit and building, exhilarating and practical living solutions are ultimately provided for those seeking a unique and innovative lifestyle to suit today's modern family.
The contemporary façades breathtakingly integrate a mix of wooden and rock cladding that complement the green glass panoramic windows and lush fence bushes, in a bid to promote green living inside and out. Residents of the exclusive compound can choose between four different designs of penthouses, duplexes, and apartments, with areas ranging from 150 to 350 square meters. Each building boasts grand entrances, cutting-edge elevators, and designated parking lots, while offering the highest standards of tranquility and security around the clock.
Situated in Cairo's prestigious eastern edge, Midtown New Cairo evokes an aesthetically pleasing living for resting in close proximity to neighboring prime destinations and far from the city's hustle and bustle. Located one-minute drive from the strategic 90 Street, the gated community stretches over 18 acres and is equipped with an assortment of well-crafted services, catering to those who value the crème de la crème of leisure.
Tailored for granting quality experiences, amenities at the one-off project encompass a state-of-the-art clubhouse, offering a diverse range of hospitality and recreational facilities, in addition to two swimming pools as well as jogging and cycling tracks encircling the Botanical Garden. Besides, a gym, a health club, a kids' area, and a commercial promenade that boasts an array of signature eateries are found at the clients' fingertips.
Since its inception, Better Home Group has been making waves to offer sustainable world-class communities with lavish lifestyles through its multitude of real estate developments. Besides, it has managed to stand significant in the market by adding specialized subsidiaries under its umbrella to supplement its exceptional vision, among which is Better Office, Better Mall, and Better Mix, aiming to enrich the customers' prestigious living, working, and shopping experiences.
The Egypt-based developer is proudly the only one carrying out four different mixed-use compounds in the New Administrative Capital (NAC), as part of the endeavors to extend unparalleled services and products to aspiring homeowners, stakeholders, and investors.