For every mesmerizing building established by a high-caliber engineer, a design/advisory firm has solved equations and exercised its creative flair to push edifices higher into the sky. Because great architectural designs are always a point of departure, Invest-Gate talks with Yasser Assem, chairman and CEO of Pavillion Architects, one of Egypt's long-established architecture company, to discuss his vision of creating bespoke designs. After a long history of making bold moves, the market guru voices the fruitful end-to-end experience and sound tactics that his business has managed to hold for enhancing projects' productivity and boosting profits, even during uncertain times.
What is your company's design philosophy? What makes Pavillion Architects special?
Being in business for almost 35 years, we do not consider ourselves architects only, but rather our clients' partners in success. When starting off with any customer, we first conduct intensive market research to extend the in-depth competitive analysis for developing a financially viable project. Several conceptual designs and feasibility studies are then undertaken, with associated costs and estimated time frames, to assist investment decision-making. This is our edge to compete in the Egyptian market; we provide one-of-a-kind in-house services: Market research, feasibility studies, financial analysis, plus the design concepts, all at the end user's fingertips.
Perhaps most importantly, Pavillion Architects also embraces a firm belief in user-centeredness. For us, collaboration design is not just a buzzword; we deliver a flawless product that is a true reflection of the client's vision. Embellished with a creative aspect that lures the targeted segment, our iconic designs illustrate the consumer envisages to holding ever-higher footholds in the market and creating cost-effective/service-friendly developments by blending our inspired problem-solving, careful process, and multi-skilled talent.
---
Since your inception in 1984, what are the most prominent projects you have undertaken so far?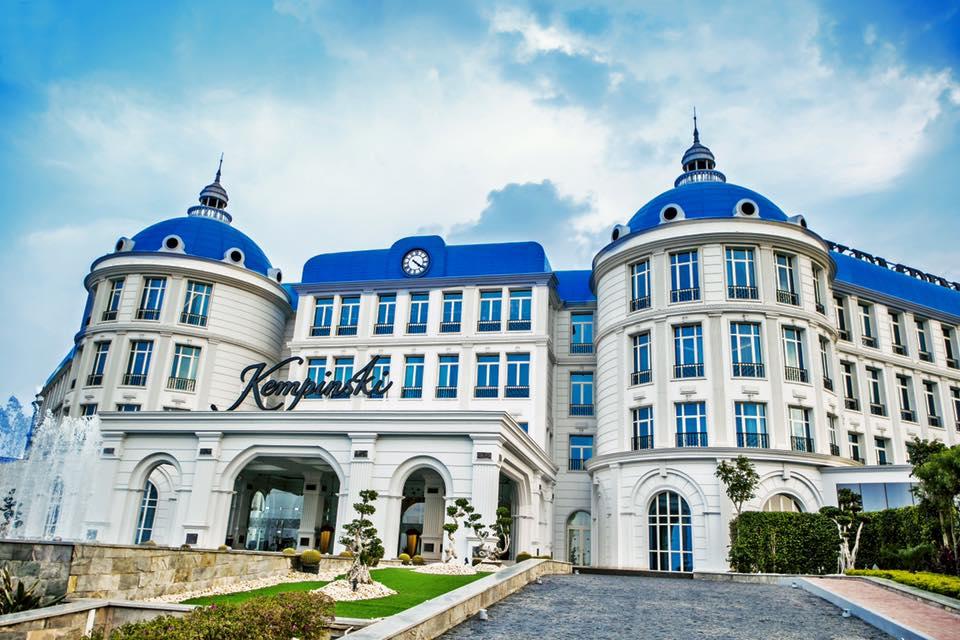 Pavillion Architects proudly shines as a leading architectural and interior design firm in the local hospitality and tourism sectors. One of our most remarkable developments is Port Ghalib City, which has many other projects under its umbrella such as Marsa Alam International Airport, Tower Village, on top of Port Ghalib Corniche Building. We have also developed an extensive batch of unmatched tourism masterpieces with strong competitiveness, designing various hotels – comprising over 55,000 keys – locally and regionally. Rixos Seagate Sharm, New Cairo's Royal Maxim Palace Kempinski, and InterContinental Dakar in Senegal are just a slew of our exceptional archetypes.
---
Do you think adopting the design-build system is effective for project delivery? In what ways does this concept impact any company's successfulness and attractiveness?
The design-build system has ultimately succeeded in standing as an all-time effective delivery method, managing to gain momentum worldwide. Clients and building owners select the concept for multiple reasons, including shortened project duration, early cost establishment, reduced risk, single point of responsibility, and inspiration for construction innovation.
To adopt this system, a well-skilled team is appointed to employ or engage sufficient resources to prepare briefing documents prior to tender, and also ensure that all the necessary materials are extended for consulting with contractors during the detailed design and construction stages. Without good communication throughout this process, the output will unlikely measure up to expectations and meet the levels of quality attainable under more traditional delivery methods. Pavillion Architects, along with other local contractors and designers, endeavors to make the concept – despite being unclaimed in Egypt – make headway in the Egyptian construction sector, which has been recognized as Africa's top performer in 2018.
---
Can you elaborate on your experience with sustainable designs? How do you determine the ideal green design to pursue?
Green buildings are mainly tailored to create a more liveable, resilient, inclusive, and sustainable living environment for our future generations. Our design team has a pronounced passion to contribute to the development of various green ventures, including Orientals for Urban Development's (OUD) upscale residential compound in New Cairo, called "Azadir," amongst many other hotels and office spaces.
However, the green building design strategies being adopted in western countries cannot be applied in Egypt in the same manner, because otherwise, it will lose its cost-effectiveness. In the meantime, until attaining high integrity in terms of costs, we go in-between and do not seek to pursue high LEED certification, opting for a silver one instead. Hands-on models of our approach include Al Jazi Gardens in New Cairo, as part of the envisages to engraving more footprints toward the proper application of green building.
---
In what ways did the Egyptian economic conditions affect Pavillion Architects' vision or designs?
From the get-go, the operation and maintenance equations, as well as, the appearance of the façade and effective use of space, are uppermost in the minds of both our design team and clients, thereby not only
assuming the initial budget, but also the running costs. Thus, economic downturns are not earth-shattering in the world of Pavillion Architects. With our long-standing skills in value engineering (VE) and technical know-how to incorporate cost-wise features into the blueprints, we always manage to optimize building design without compromising functional, structural, environmental, or aesthetic attributes.
When the New Alamein towers first took off last year, people scratched their heads and dropped their jaws in disbelief, surmising that units will be ridiculously expensive, ergo turning away several potential clients. But nowadays, the project is the hottest selling product and is still booming, in spite of its flaunting contemporary luxury designs and sky-high sea living. With VE enforced on this coastal project to improve performance and quality, we managed to drive an exceptional local and international consensus for promising affordability, cost-effectiveness, and lavishness altogether.
---
What are some of the grooviest design trends for 2020?
In 2020, I believe architectural trends will be more about practicality and economic efficiency, with a greater tendency toward community-friendly and green spaces. Besides, clients will shift focus to executing service projects and will give low priority to housing developments in the upcoming year.
When asked about the pipeline projects for Pavillion Architects in 2020, Assem reveals that multiple towers on the North Coast, together with a diverse range of design work for a number of branded residences, mixed-use projects, and more hotels to be introduced to the local and regional markets soon. Besides, he notes that a very sophisticated development is in the making, in collaboration with several local and international operators, the world's largest medical tourism city. For now, the CEO prefers to keep the details murky, but he says it is worth the wait!
Go over pages 14-15 at Invest-Gate's December issue to get a grip of the newest architecture and design trends for 2020, while apprehending ways to make budget cuts and still get the luxury facades at last.