While Egyptian private and public amusement investors seem to be drifting with the real estate development and urban expansion roller-coaster ride, Invest-Gate analyzes the profit potential of amusement attraction business in Egypt, along with the takeaway cumulative advantage effects, while figuring out the optimum recipe for setting up an industry baseline model.
Far-Fetched Dream for Egypt?
Bahgat Group made history and set the ball rolling back in 1999, after opening the first and largest theme park both locally and regionally, nestled in 6th of October City's Dream Land compound. Back then, Dream Park was idolized as carving a city into the rocks, due to its secluded location in the craggy chunk of west Cairo's uninhabitable land.
Master-planned by top Canadian entertainment design company Forrec, which took part in the making of Disney resorts and Universal Studios parks, the site came as a go-to destination for all generations, thanks to the year-round endless crowds and serpentine queues. It certainly blew a glimpse of hope for a burgeoning wave of amusement attractions development nationwide.
Cut to 2019, Dream Park is not flourishing like old times. Apart from the deterioration in product quality, the project's diminishing momentum, among other phenomena, had undermined its potential as a successful model.
However, few developers verged to capitalize on the spillover effects from Bahgat Group's archetype, buffeting the Egyptian amusement sector with a sprinkling of prosperous destinations. This notably includes Makadi Water World by Orascom Development Egypt and Africa Safari Park – the first open zoo not only locally but also regionally.
Looking upon Dream Park as a comparable model, Experts agree that "patience and belief in the investment model," along with a clearly-defined sustainable strategy, are the main determinants driving a long-lasting success.
"I believe the largest challenge for any investor is finding the right location, forging a strong partnership with the local government, and developing an overall investment consortium that has the patience and long- term commitment to success," President of Six Flags International Development Company David McKillips reveals.
In the interim, there is seemingly a silver lining for thrill ride fans in Egypt, since a Disneyland-style theme park is in the making. The country has unveiled partnering with the Entertainment World Company (EWC) to develop the 5,080-acre integrated entertainment resort in Marsa Matrouh on Egypt's North Coast.
Furthermore, the country will soon seal a deal with ATIP Entertainment for a 4,256-acre recreational district in the New Administrative Capital (NAC), east Cairo, with investments worth USD 20 bn. This comes in the wake of the US-based operator's signing of a memorandum of understanding (MoU) with the Administrative Capital for Urban Development (ACUD) to build the three-phase venue, Ahram Online reported in early September.
"Egypt is strategically located to drive visitation from the most populated countries in the world. Given the sheer size of the country, and tourism it already drives due to its history, I do not have any doubts that investment in theme/water parks will yield positive results for any investor," Manu Singh, head of Strategic Partnerships and Commercial Projects at DXB Entertainments, underscores, confirming that the well-maintained amusement business is a feasible real estate product to be implemented in Egypt.
---
Roadmap for Success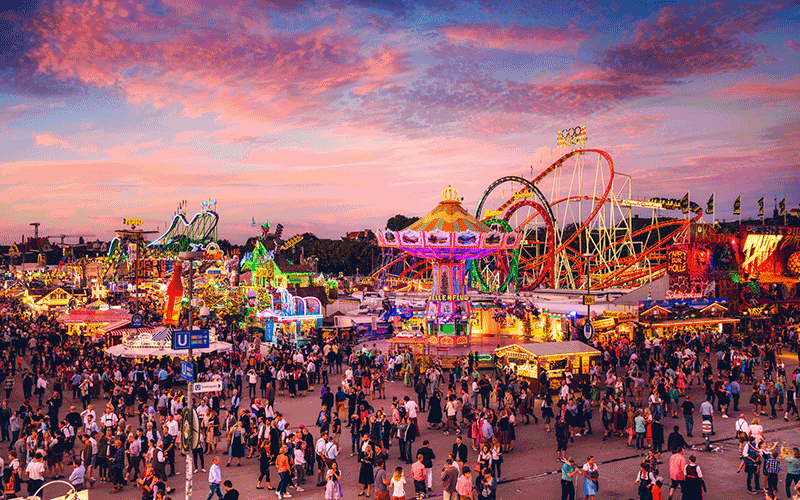 "Building an amusement park is one thing, but managing it is a completely different/important aspect … These parks are meant to last for decades … Although details such as story-based elements cost a lot of money and put serious pressure on the short-run feasibility, they are a success factor in the long run," according to Pieter Cornelis, lecturer in Theme Park Concepting and Economics at Fontys Academy for Creative Industries in the Netherlands.
Over the question of the roadmap for success, Cornelis highlights that one of the significant aspects to be considered when outlining an amusement attraction is kicking off with an exceptional feasibility study. Better yet, investors need to plan out alternative backup scenarios to "understand the benchmark and beat this average with a strong strategy," Cornelis underlines.
Meanwhile, the Dutch consultant believes there is a greater tendency toward building theme parks above and beyond other products on the market as visitors of today's world are inclined to spend more time with their beloved characters and franchises – or intellectual property (IP), including Minions, Transformers, and Toy Story.
"The meaningful experience these theme parks deliver, based on relevant IP, elaborate theming, and storytelling, functions as a catalyst for story-based resort development," Cornelis elucidates.
Ultimately, well-executed amusement destinations are globally recognized as a lucrative pursuit, yet such accomplishments would not be embraced without state support.
"The role of the government holds the key, depending on the scale of the projects and where they fit in the hierarchy of importance of its strategy to drive the economy," Singh argues.
If you are looking to raise the curtain and come out on top in the industry, Invest-Gate sums up the amusement park hacks to pave the way for potential investors seeking to hit the jackpot and develop some box-office hits, just like Six Flags and Disneyland … Check them out now and thank us later!
Altogether, especially in terms of ROI, the amusement business is a win-win move, where all sides share golden moments. For Egypt, investors are more likely to succeed in the local entertainment and amusement market, so long as they have a long-term approach, on top of avoiding common mistakes and boundlessly grasping the goal-setting instances.