The branded residences concept is believed to have started in the 1920s at The Sherry-Netherland Hotel in New York's Fifth Avenue. However, the branded residence market as known today has not become an established product within the hotel and resort market until the mid-1980s when Four Seasons successfully sold out its Boston hotel condominiums, soon after which Aman launched Amanpuri in Thailand with 30 branded villas, according to a report by Graham Associates, a global agency specializing in branding and marketing strategy for real estate developments.
For the know-how, branded residences are normally a partnership between a brand (often a hotel operator) and a developer to grant a license to the latter to market and sell residences incorporating their brand. Although the branded residence model is fairly new to the Middle East, especially to Egypt, it is seen to be a well-established concept across many global cities. Invest-Gate delves more into this model to see its many beneficial faces, as well as hurdling factors.
Mutual Interests
The branded residence sector has started to intrigue many developers and investors in Egypt, evolving as a hassle-free prestigious home (concept) for property owners looking for peace of mind; protection of both their home and of its inherent value. Buyers or users are usually offered a wide array of benefits of a five-star living starting from security to top interior design and quality of numerous amenities and services provided.
There are usually two types of services provided: base and on-demand. The first kind is included in service charges and comprises concierge and the use of hotel amenities, while the second kind of services is offered at an additional cost, ranging from housekeeping to laundry services.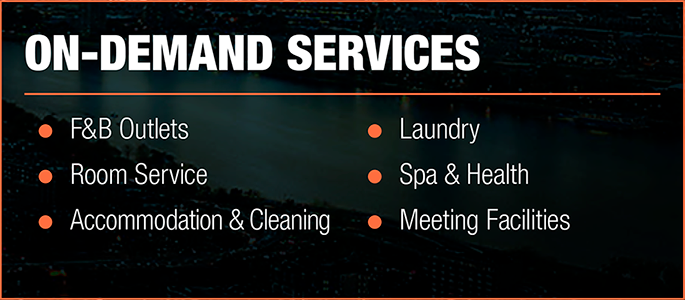 "Branded residences could be a great investment opportunity for they have a potential enhanced resale value, as well as a potential for investment returns from a managed rental scheme if the owner chooses not to live in the residence all year round and seeks long-term rental yields," Frank A. Naboulsi, regional vice president at Accor Hotels Luxury Brand, Egypt and general manager of Fairmont Nile City, notes.
However, a successfully branded residence is not usually a one-way win. "The income can usually be shared among three players: rental income for individual property owners, management fees for the operator, and potential operating profit for resort owners and investors," according to Ahmed Shalaby, managing director and CEO of Tatweer Misr.
Associating the hotel brand with residences component not only serve people, who want to live in the environment of a hotel and have its facilities, but also supports and sustains the whole project financially into the future "as it technically helps the management company to have permanent residents whether the owner chooses to live in it or not," Naboulsi notes.
Some Challenges to be Put in Mind
Given that the business model is still in the early stages in Egypt, awareness of the concept is a key challenge. Naboulsi sees that people like the idea but they are not sure if they will be able to get used to it, adding that it is going to take time to be more and more known among affluent people, who surely like to live in a unique environment that is not for everybody.
From a developer's perspective, Shalaby also lists a number of challenges to branded residences in Egypt, starting from the availability of good development sites to the project's lead times, high net-worth individuals' (HNWIs') expectations, and finding the right partner.
"It is all about location, location, location – the rules never change – and it is actually very hard to create a new destination [from scratch], whatever anyone may tell you. You need true vision, deep pockets, and a great deal of commitment and patience," Shalaby notes.
Since the targeted market is HNWIs, they usually have high expectations, which are getting higher all the time. The successful brand should know how to appeal to the decision maker's emotions, intellect, and soul.
"The experiences offered by the brand, in terms of personalized services, kids' programs, entertainment events, and wellness activities, are now really important in the consumer's eyes," Shalaby says, adding that "Gone are the days when the primary motivation for buying branded product was the status symbolism and the assured quality of the furniture, fixtures, and equipment."
However, finding the perfect site and creating a product that meets the needs of the customer alone will not make the end produce ensures achieving success.
"We need to remember always that development's lead times are relatively long, especially for complex, mixed-use resorts; the project usually needs to be constantly re-evaluated and adapted to take into account new trends," Shalaby adds.
"This comes at a cost – cost in time and money – that neither investors nor banks will be happy with," he elaborates. This all impacts the project's execution within an estimated budget and possibility of opening it on time.
The in-capital-letters key challenge, in Shalaby's view, is "finding the right partner at the right time in the execution process, and then bringing that operator on board at the right time so that the operational realities are properly reflected in the design."
"It is critically important for a developer to partner with a brand that will resonate with the desired target audiences and aligns with their lifestyle aspirations," Shalaby elaborates.
In Tatweer Mir's case, they have chosen to partner with Kerten, "primarily not only because Kerten operates three different brands to serve a range of lifestyles and client's requirements, but more importantly because they manage boutique hotels, which is a rising market not only globally, but also in Egypt," he adds.
"Marketing plays a pivotal role in the effective positioning, presentation, and communication, particularly for branded residences if all the above is in place," Shalaby concludes.
Way to Go for Branded Residences
Despite challenging waters, most experts see that the bigger the challenge, the better the opportunity for growth of branded residences in Egypt.
Naboulsi sees that this business model has a great potential to glow in Egypt – although it is a new market trend – especially amid the current stage of "limited supply and high demand."
The model is expected to have the interest of foreign wealthy people, specifically from the GCC region, "who love to own properties in Egypt and want to experience a worry-free living, high-end luxury, and comfort in a place, where all their issues are being taken care of," he elaborates.
Regarding the investment benefits, Savills World Research's analysis – a report released in September 2018- suggests that branded residences achieve a price premium of 31% on average, but this varies according to location.
The report highlights that the largest premiums are usually achieved in emerging markets, where luxury brands have proved appealing to the newly wealthy; owning a branded property is seen as both status-affirming and a safer investment choice. Premiums are larger in these markets because the standards of branded properties are usually so much higher than existing and even new-build non-branded stock, according to Savills.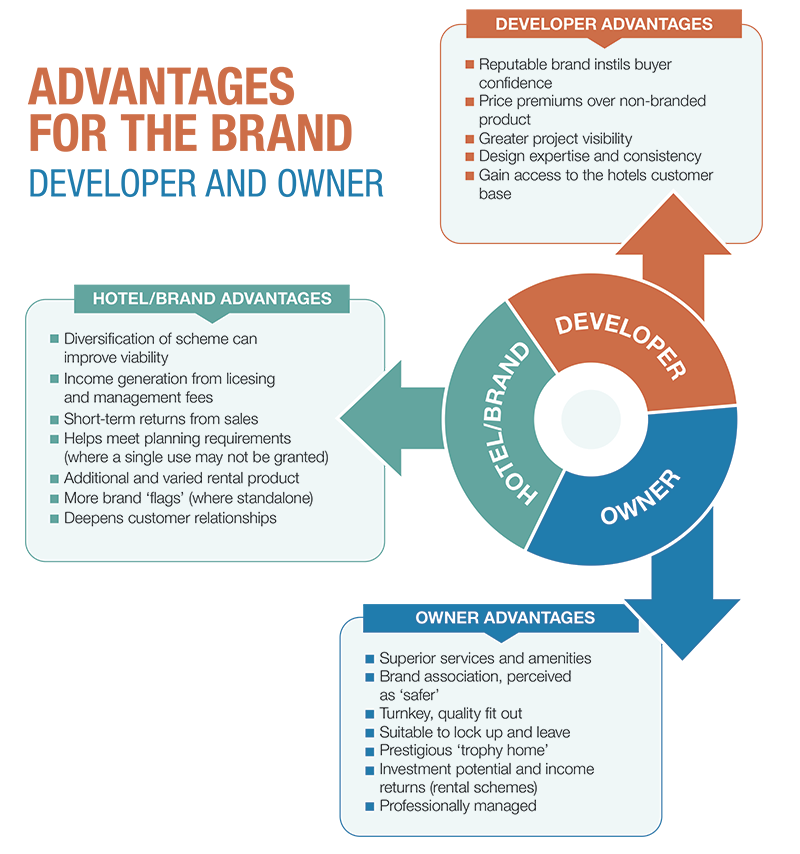 "The affluent buyer is usually more than happy to spend extra money on the luxury living
experience of a branded rather than non-branded property," Shalaby explains.
Savills attributed this buyer's willingness in the report to the fact that when a luxury brand is given to a residential product, it enjoys a greater profile and attracts a larger demand base as purchasers are assured that the product will benefit from the same qualities of that brand by association and design.
However, to attract demand, Shalaby notes "the developer needs to be innovative, in touch with future trends, willing to take risks, beyond location and looks towards the added value in very different terms. The design will factor in strongly and the convenience of onsite services is a must."
The branded residence is seen as an intriguing product for many developers; it is dynamic and still evolving. "At Tatweer Misr, we always look towards this kind of value-added benefit not only for us as a developer, but also for the brand equity of our products, and therefore the overall value added for our owners," he adds.
"Honestly, I tend to see branded residences if well executed as a winning horse," Shalaby notes. In the Middle East generally, at least compared to North America and parts of Asia, there are very few players in this field – but this is destined to change – and this creates an investment opportunity.