As the country adapts to the new normal and gets back to business amid the ongoing novel COVID-19 crisis, the largest and most-awaited property exhibition, Cityscape Egypt, opens its doors once again on November 4-7. After being postponed in March due to fears over virus spread, the long-awaited show is back to host numerous real estate companies eager to showcase and market their vast collection of urban developments underway nationwide.
The 2020 edition of the longed-for show aims at perking up the Egyptian property scene, with industry peers getting set for skyrocketing sales by offering some hot deals and flexible payment options to warm potential buyers up amid the Coronavirus-induced slump.
To give a little sneak peek into what to expect from the four-day event, Invest-Gate speaks to exhibiting companies and developers and gets an overview of Cityscape Egypt 2020. We aspire to manifest what property exhibition offers to boost real estate demand, following more than six months of almost complete paralysis.
---
– Ajna Developments CCO Sherif Saleh
Expectations for Cityscape Egypt's Comeback Post-Coronavirus Lockdown:
As we witnessed a boom in our sales volume in Q3 2020, most real estate companies operating across all Egypt areas have similarly embraced a positive sales momentum and sustained profitability. Although we recently participated in some brokers' exhibitions and saw a reasonable number of attendees, Cityscape Egypt undoubtedly further prompts clients to scan the variety of products, offers, payment plans, and, most importantly, numerous real estate projects rolled out nationwide.
For this year, we expect Cityscape Egypt to capture an impressive number of attendees, as usual, and that is because the local market showed early signs of a comeback during the past three months. The fact remains that Egypt is seeing a revolution and a boom in terms of real estate development, owing to the under-construction one-of-a-kind New Alamein towers, which is the first time for the country to establish high-rise buildings on the North Coast, with fascinating facilities and amenities.
We cannot forget the New Administrative Capital (NAC), which turned from the desert into another fully-integrated urban city in the making. It has an extensive waterway on the Gulf of Suez connected to Cairo and neighboring areas such as New Cairo and Shorouk City. Not to mention Ain Sokhna, where El Galala City is being carved out of a mountain to become a mega international tourist marina, featuring universities, hospitality establishments, and many other all-year-round services.
Major Offerings for This Year's Edition:
We are already offering a tailored payment plan that extends for up to 10 years, on top of providing early-payment discounts. Consequently, more potential clients were lured into purchasing units at our flagship development in Ain Sokhna, called "Carnelia," as these flexible offers cater to their various needs and circumstances, especially in the wake of the outbreak.
Carnelia features different residential modules, varying from one-bedroom chalets to signature luxurious standalone villas. That comes in line with our aspirations to meet local and foreign investors' demands, small-size families, millennials, and even those looking for first homes in Ain Sokhna.
---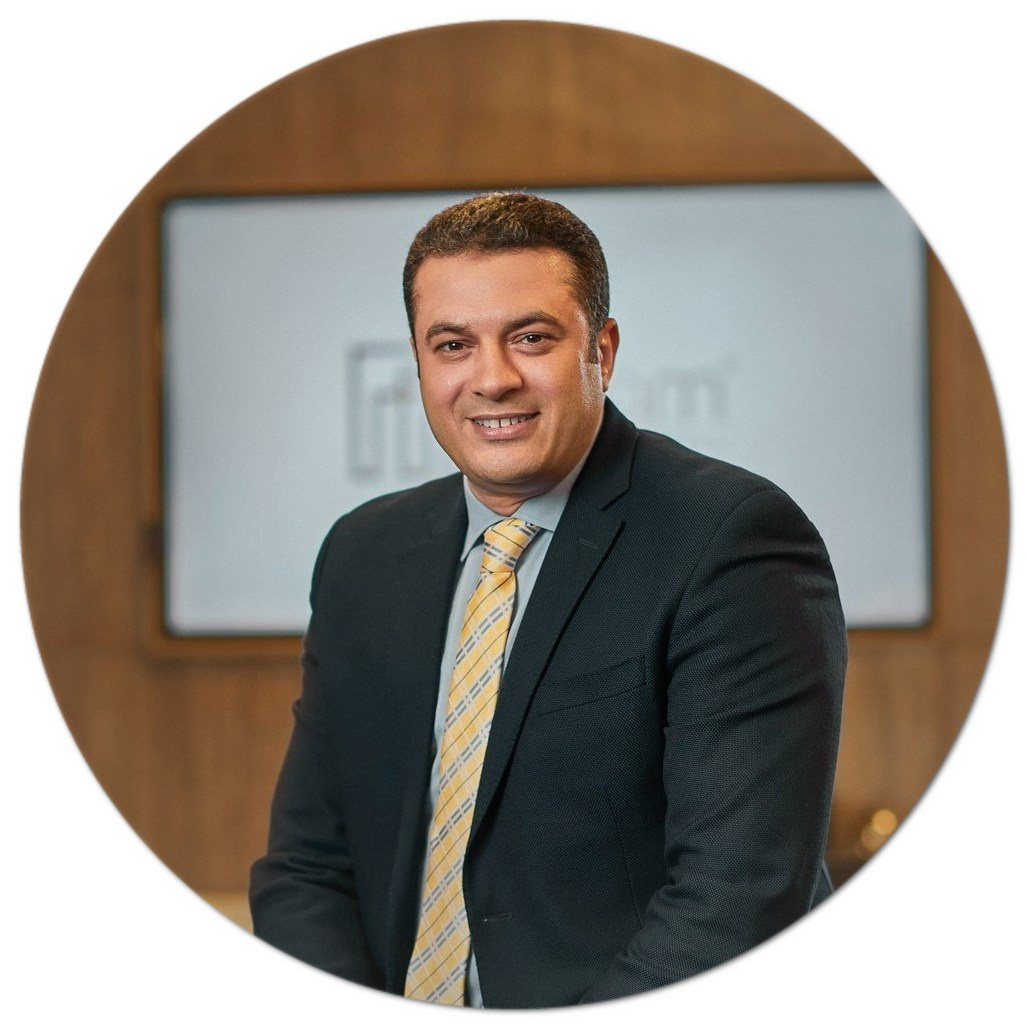 – Akam Developments Founder & CEO Edrees Mohamed
Expectations for Cityscape Egypt's Comeback Post-Coronavirus Lockdown:
We believe that Cityscape Egypt will make a strong and powerful comeback, as there is currently a high demand for real estate investment. During the past few months, or since the beginning of the COVID-19 pandemic, people became a little bit more hesitant to purchase property, which, as a ripple effect, created a need for buying, with customers now more eager to pump their money into real estate.
That comes from what we saw at Al Ahram's property show, or "Aqari Exhibition," which earlier took place from October 1 to 4. We were surprised by the unexpectedly large number of potential customers keen to know more about our latest projects and offers. Not only that, but they were also willing to invest in property on the spot.
Major Offerings for This Year's Edition:
At Cityscape Egypt 2020, while providing prospective clients with exceptional offers and discounts to meet their needs, we will introduce our latest and first-of-its-kind residential compound in NAC, called "SCENE7." The fully-fledged project features 11 of the finest and well-known international sports academies, along with the most convenient, luxurious amenities, to provide residents with the perfect balanced life they aspire to have.
---
– City Edge Developments CEO Mohamed El-Mikawi
Expectations for Cityscape Egypt's Comeback Post-Coronavirus Lockdown:
With Cityscape being Egypt's largest property exhibition, it is indeed the most influential real estate show both locally and regionally. Nowadays, its role is becoming more pivotal in advancing the country's real estate market, especially after the recent COVID-19 disruptions.
Moreover, the exhibition has a solid record of accomplishments throughout its past editions. Therefore, this year marks Cityscape Egypt's comeback in the Egyptian real estate scene, reflecting its capabilities and resilience during tough times.
City Edge Developments is keen to be present at the 2020 edition to bring a variety of countrywide master-developed projects to this longed-for exhibition, making headway for Egypt's newly-introduced development and marketing cities, where work is in full swing to ensure commitment to delivery dates amidst the current crisis.
Major Offerings for This Year's Edition:
We endeavor to participate in this year's edition of Cityscape Egypt to reaffirm our commitment to the market and further reflect our exceptional ability to make a strong comeback from the pandemic.
During the four-day event, we aim to focus on our recently-introduced project, or "AlMaqsad," which comes under the auspices of the New Urban Communities Authority (NUCA), starring various phases: "AlMaqsad Villas," "AlMaqsad Residences," and "Mamsha AlMaqad." This mixed-use development will mark the first lights in the new capital, offering various fully-finished residential modules that range from apartments to standalone villas that will be ready to move into in a few months.
That comes with an array of commercial properties at Mamsha AlMaqsad, which stands at the heart of the wider AlMaqsad District. Over and above, we will be showcasing our different destinations with their iconic projects, be it in New Alamein, New Mansoura, or Sheikh Zayed.
---
– Coldwell Banker Egypt Management
Expectations for Cityscape Egypt's Comeback Post-Coronavirus Lockdown:
We believe Egypt's real estate market is broadly set to rise strongly in value in the coming years, with more upscale real estate developments booming and forging ahead to meet the increasing demand for property. As a matter of fact, high-end developers are now introducing customized homes to meet the new needs of clients post-pandemic.
Major Offerings for This Year's Edition:
Considering the ongoing COVID-19 crisis, which undoubtedly left a negative imprint on global economies, this year's edition of Cityscape is deemed a good opportunity for customers to buy and invest in Egyptian real estate, given the exceptional attractive offers and exclusive payment plans being presented by property developers during the exhibition; not to the mention the recently reduced interest rates by the Central Bank of Egypt (CBE).
---
– Hyde Park Developments CEO Amin Serag
Expectations for Cityscape Egypt's Comeback Post-Coronavirus Lockdown:
Cityscape has always been and still is one of the most influential real estate exhibitions in the region. And now that Coronavirus shutdowns are over, we expect Cityscape Egypt to mark a strong return for the local property market, bringing the most influential industry-related players and participants together in a safe environment. Indeed, this event catalyzes the jumpstart of the Egyptian real estate sector.
Despite the COVID-19 pandemic, Hyde Park Developments worked hard to accomplish record-breaking sales of EGP 2.6 bn from its portfolio of Egypt-based real estate projects since the beginning of the year. Nevertheless, 2020 marks a year of investment and expansion for us, as we have recently announced the launch of our newest gated community in 6th of October City, called "Tawny," which comes in tandem with the CBE's latest round of interest rate cuts.
Extending over a total area of 48 acres, Tawny features luxury, practical, modern, and avant-garde designs, in addition to its livable community concepts that cater to the needs of all of west Cairo's residents.
Major Offerings for This Year's Edition:
For Egypt-based property developers, Cityscape is this time of the year when we showcase our best products at the best prices and installment schemes. This year, Hyde Park Developments is offering a 10-year equal payment plan, paired with a 10% upfront, for buyers shopping for houses at Hyde Park New Cairo compound as well as west Cairo's Tawny.
An exclusive offer will also be available for our premium administrative units at "The Business District" project, nestled within a prime spot in the vicinity of "Hyde Out," which is the commercial chunk of Hyde Park New Cairo, located at 90 Road. Small, medium, and large businesses, in specific, can further expand by acquiring office spaces, ranging between 50 to 11,000 square meters, when settling a 7% down payment, paired with another 7% upon delivery, and the remainder over a seven-year payment plan.
---
– Master Group Chairman Mohamed Lashin
Expectations for Cityscape Egypt's Comeback Post-Coronavirus Lockdown:
This season of Cityscape Egypt is considered a big shot for developers to show their real power and strength to stand firm among market rivalries, notably since participating companies' COVID-19 survival plans will be unveiled during the conference.
Speaking of Cityscape Egypt's 2020 edition, Cityscape will host a broad spectrum of audiences for coming after what for some has been a very extended period in lockdown, which created an enormous appetite for on-ground conferences and exhibitions in the aftermath. For the real estate sector, such events provide a direct opportunity for customers to handpick real investment opportunities with various offers.
With Cityscape Egypt being the most-awaited property exhibition in the country, we are keen to mark our presence, especially that we are about to release some new developments during the show. That includes "City Oval," which is being developed over 37 acres in NAC and is distinguished by its charming English nature, thereby addressing tastes of the local and international visitors of the exhibition – who are always looking for well-thought-out projects that offer unique services of great architectural value.
Major Offerings for This Year's Edition:
We will take pride in our array of urban developments being undertaken across the country during this year's Cityscape event, providing possible customers with flexible installment schemes and discounts when purchasing homes at NAC's City Oval and The City projects, as well as Ain Sokhna's Ibiza Chillout.
Better yet, we will direct the lion's share of these plans toward the City Oval project, wherein special offers will be extended to the first 100 customers who will seal deals during the four-day event. We aim to attract all income levels and cater to today's buyers and investors' new normal.
---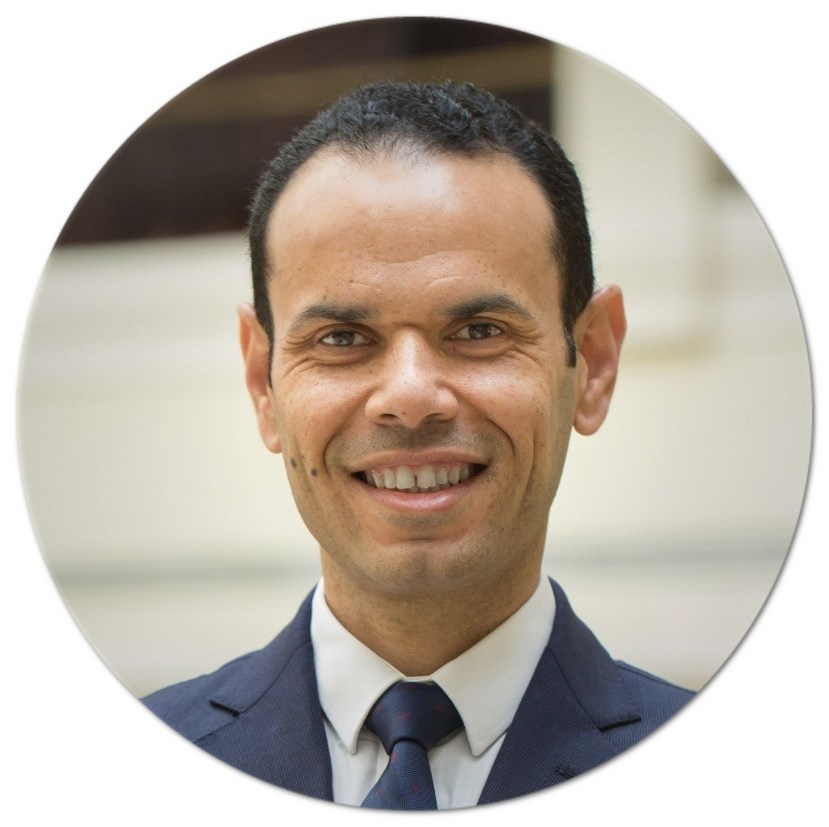 – Misr Italia Properties CEO Mohamed Hany El Assal
Expectations for Cityscape Egypt's Comeback Post-Coronavirus Lockdown:
Safety concerns and the changing patchwork of the government-dictated safety procedures have fueled the postponement of all exhibitions, which ringed a bell to all developers who, by this time, recognized that COVID-19 has generally left a trail of obliteration to the business landscape. It will also not go safe and unscathed in the real estate market, especially that it is a derived demand industry.
Undoubtedly, the annual announcement of Cityscape Egypt is vital for both investors and customers, as it is a golden opportunity for developers to put the spotlight on their investments and various offerings. Beyond that, it is a chance to showcase their projects and enhance the sales process by approaching foreign buyers to invest in Egypt.
This year, the long-awaited exhibition is back as the fresh start we have been looking for since the pandemic, riding on hopes of renewed consumer confidence and demand. By bringing all the sector-related influential figures, organizations, and developers together during such challenging times, Cityscape proves that the Egyptian real estate sector is an engine of growth and is always strong enough to handle emergencies and make strong comebacks.
Of course, 2020 was difficult for all nations, and we believe that Cityscape Egypt will set the benchmark for a gradual return to confidence in the country's property sector. Likewise, Misr Italia hopes to see the merits of the event in signs of further recovery as we believe that this year's edition will catalyze a jumpstart in the Egyptian real estate industry over again.
Major Offerings for This Year's Edition:
We can proudly say that Misr Italia is currently delivering its largest project in the New Capital, or "IL BOSCO," making the company the first among the private sector to hand over projects ahead of schedule in 2020 instead of 2021. Speaking of the special offerings for this project, customers can enjoy extended payment plans, with equal installments of up to nine years, in addition to a 5% down payment.
Misr Italia will also provide extra hot offers for its other New Capital project, called "Vinci," set for delivery in 2022, allowing future clients to pay installments over 10 years. More exclusive deals will be presented for "Sila" in Mostakbal City's IL BOSCO City, including zero-down payments and installment schemes of up to 10 years, for a limited period. Another limited-time offer for La Nuova Vista is Misr Italia's flagship project in New Cairo for potential clients to settle a 10% upfront and pay the remaining amount over seven years.
---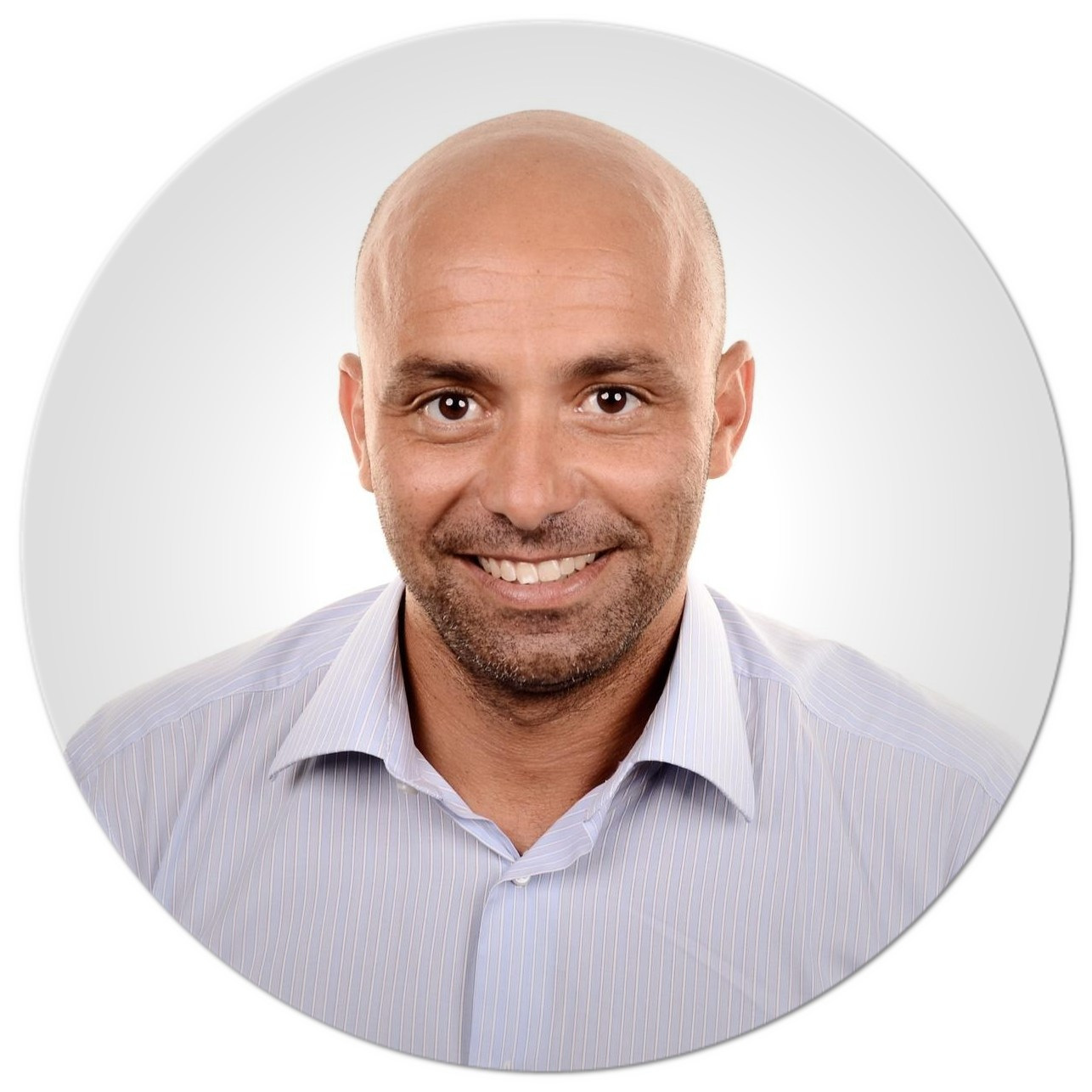 – Ora Developers Chief Sales Officer Marwan Ziwar
Expectations for Cityscape Egypt's Comeback Post-Coronavirus Lockdown:
While the COVID-19 pandemic has affected not just Egypt but the whole world and all industries, regular gatherings and events will have to adapt to what has become a new normal gradually. Cityscape, just like any exhibitor and mega-conference, will have to adapt and overcome obstacles to resume activities.
For Egypt, Cityscape is a prestigious event that has had a positive impact on the local real estate market for over 10 years and has essentially become the voice of the industry. Developers, buyers, and the broader property sphere have always looked forward to Cityscape. For this reason, we believe this year's edition will be no different and will support the growth of the Egyptian real estate sector this November.
Major Offerings for This Year's Edition:
With the recent relaunch of our latest development, ZED East, we focus on sales of this project, in particular. Therefore, we are actively marketing ZED East through our channels, which have, by far, exceeded our expectations in terms of sales.
We also provided our clients with attractive payment plans and flexible installment terms to stand hand in hand with them amid the current challenging market conditions. Furthermore, in light of the high demand for ZED East, we will launch a new phase at Cityscape. We believe this is the right move, and we are thrilled to relaunch our first home project in New Cairo.
---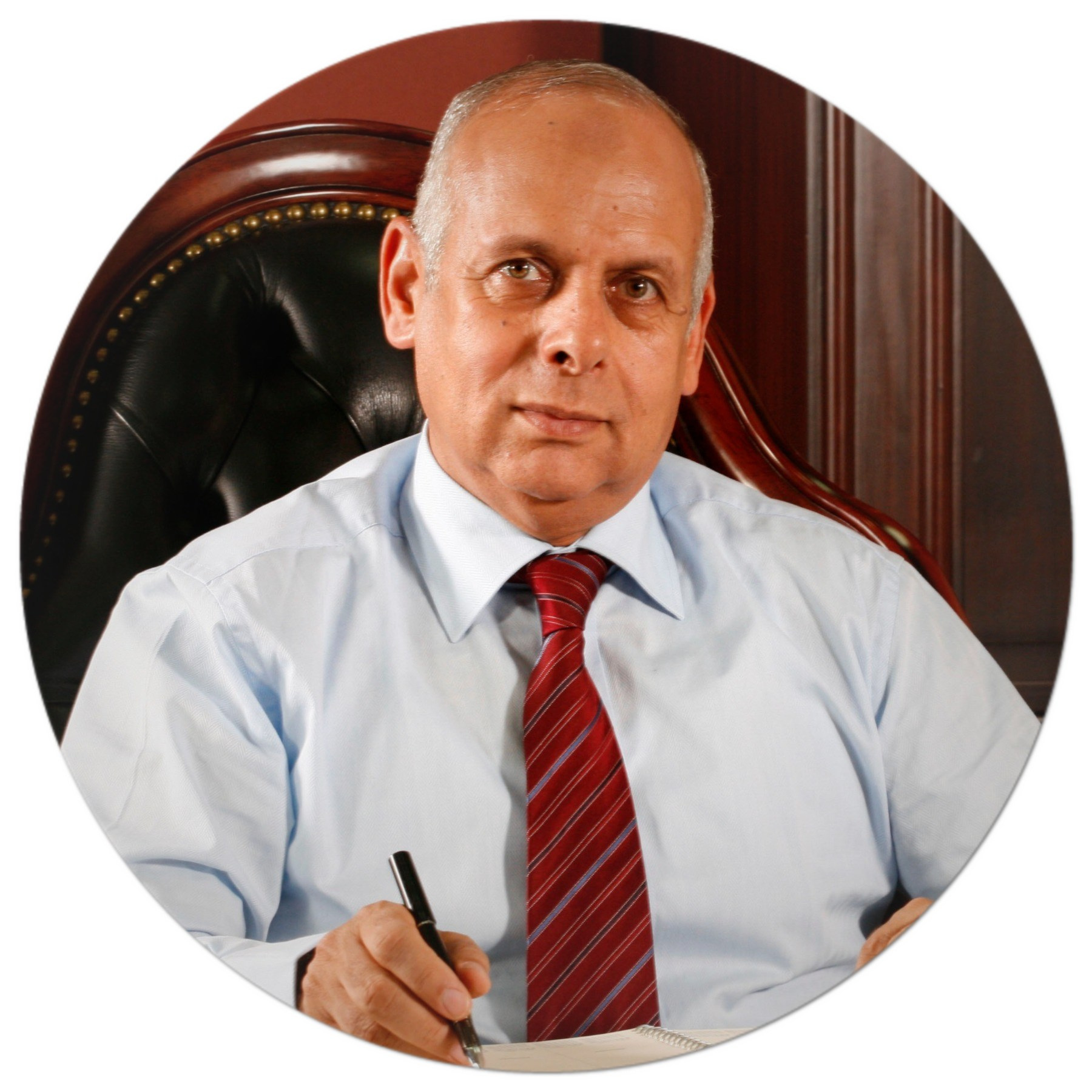 – Tabarak Development CEO Ali El Shorbani
Expectations for Cityscape Egypt's Comeback Post-Coronavirus Lockdown:
We need to bear in mind that Cityscape Egypt comes amid a time of a possible resurgence of a second wave, after the social distancing and precautionary measures already made people cautious about visiting large exhibitions. So, without a doubt, most of us are waiting to see how this will go.
Thanks to the COVID-19 lockdown and social isolation, we have a better view of the necessity and new possibility of holding such conferences and exhibitions online. While incorporating all digital tools to enable customers to enjoy the ultimate viewing experience, we allow them to browse real estate products using modern technologies like virtual reality (VR) and 3D tours.
Indeed, this would be a better alternative than postponing or delaying significant events, especially those that increasingly reflect on the industry and play a significant role in addressing market needs. However, I am somewhat old school; although I reckon the importance of adopting new technologies, I still believe that when it comes to real estate, the human element (i.e. exhibitions and physical meetings) is non-replaceable.
Perhaps that is why we continue to participate in on-ground conferences such as Cityscape Egypt, which proved to be a landmark event for developers and buyers alike. We hope this show continues to be the ultimate outlet where both ends meet for the common good.
Major Offerings for This Year's Edition:
Since its inception, Tabarak Holding has always managed to rely on a diversified portfolio of real estate offerings. Among its various urban developments across the country (ex. "Fantasia," its gated community in Ras Sudr), east Cairo's 90 Avenue stands as one of the company's most prominent high-end residential projects for being famous not only for its prime location but, more significantly, for its luxurious and state-of-the-art tech adeptness.
For the 2020 Cityscape exhibition, we will be presenting a limited number of high-quality apartments in 90 Avenue, with eight-year installment schemes. Buyers can guarantee the highest return on investment (ROI), owing to the compound's key location in New Cairo, not to mention the exceptional features of properties, including fully finished and furnished homes, coming with air conditioning, kitchen appliances, and many other amenities.
We are also showcasing units at "Capital Plaza," which is the commercial chunk of "Capital East Residence" – our flagship project in Nasr City, east Cairo. When putting at least EGP 400,000 in down payment, possible customers can acquire one of Capital Plaza's commercial properties, with prices ranging between EGP 950,000 and EGP 4.5 mn, depending on unit areas.
Accordingly, a 17% ROI is secured, which is the highest rate in the market. As for Ras Sudr's Fantasia, which was recently redeveloped and redesigned to incorporate an assortment of new facilities, prospective clients at Cityscape Egypt can secure immediate deliveries when making a 20% upfront payment and paying the remainder in installments over five years.
---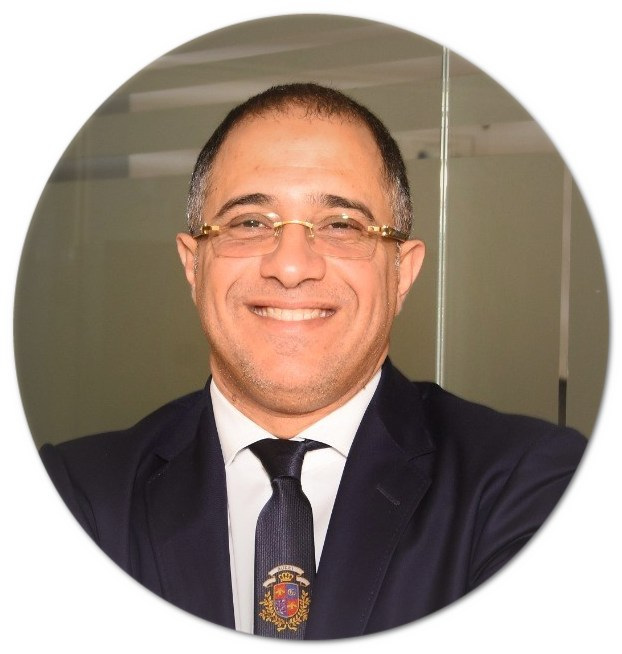 – Tatweer Misr President & CEO Ahmed Shalaby
Expectations for Cityscape Egypt's Comeback Post-Coronavirus Lockdown:
This year, the comeback of Cityscape Egypt is awaited by many developers and clients alike, for it is one of the largest real estate exhibitions. Therefore, it will definitely freshen up and enhance the Egyptian real estate market after being heavily affected by the COVID-19 restrictions.
Due to the intense safety precautions set on the access of such exhibitions, only serious buyers would be interested in going through these rigorous measures. While some might believe that this will negatively affect traffic, in my opinion, this will drive only high-quality traffic to the exhibition. By high-quality traffic, I refer to serious consumers who want to acquire property and serious developers who have a decent product to sell.
Furthermore, the timing of Cityscape Egypt is ideal. As developers, we have always called for an exhibition to occur during the last quarter of the year, when most developers launch new products. This year's exhibition's overall conditions are promising, especially for coming after a long-awaited period.
Major Offerings for This Year's Edition:
At the moment, we are launching a new phase of Il Monte Galala, under the name of "Elara." The "beauty of nature" drives Elara's architectural design; its luxurious, yet minimal, contemporary design "takes serenity to new heights." With its top-notch spa being its main facility, Elara is designed to touch the five senses and ensure health for the mind, body, and soul.
The new 46,000-square-meter phase encompasses 379 residential units, including 35 standalone villas, each featuring a swimming pool and comprising three/four bedrooms with areas varying between 230 and 255 square meters. There are also 28 twin houses, with up to 180 square meters, incorporating three bedrooms and a swimming pool.
That comes in addition to 184 chalets, consisting of two or three bedrooms, with sizes ranging from 100 to 125 square meters. Lastly, Elara embraces 132 lofts, providing up to three bedrooms, with areas varying between 70 and 115 square meters.
---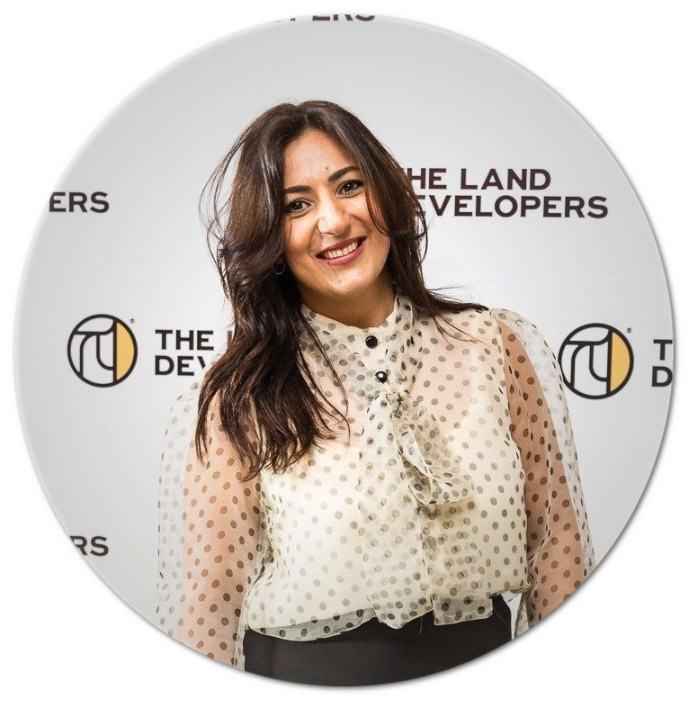 – The Land Developers Marketing Director Marwa Amr
Expectations for Cityscape Egypt's Comeback Post-Coronavirus Lockdown:
With the ongoing Coronavirus crisis disrupting all countries, the Egyptian real estate scene anticipates the property cycle to bounce back to normal. However, with most businesses adapting to the new normal of the mask era, and with Cityscape always being one of the main factors to push the market forward, we foresee a strong comeback with the 2020 edition of the show taking place next November.
Major Offerings for This Year's Edition:
During the long-awaited Cityscape Egypt 2020, we will present various installment terms and new releases to capture the moment. Lump-sum payments, for example, will get 40% off the total unit price, not to mention providing possible buyers with extended payment plans of up to 12 years.
Exhibition visitors can also make use of our exclusive offer of settling a 10% down payment and paying EGP 6,000 every month to secure a property at our broad range of projects underway across the country. Visit our booth at the forthcoming Cityscape exhibition to know more!
---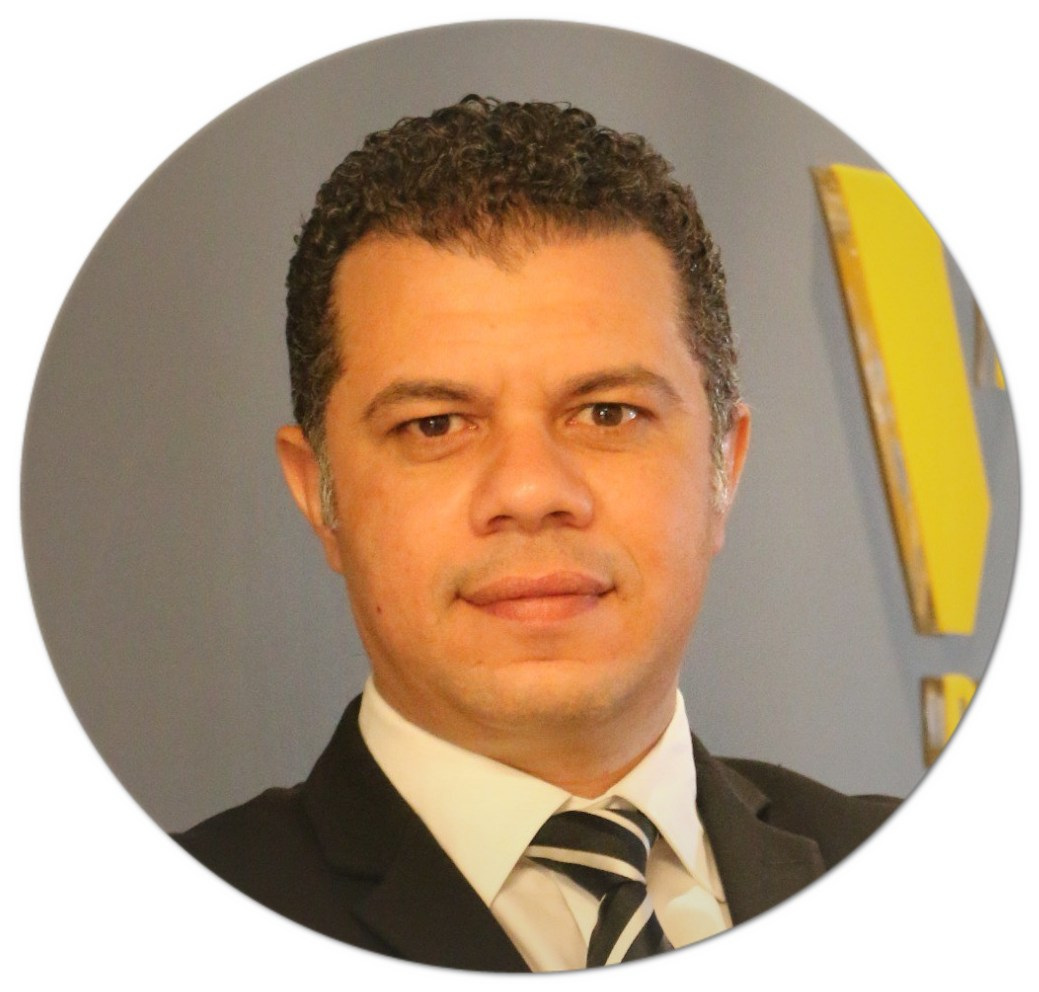 – Vow Developments CEO Amr Ashour
Expectations for Cityscape Egypt's Comeback Post-Coronavirus Lockdown:
The comeback of Cityscape is exhilarating and exciting because it reflects the property sector's direction, unlocks Egyptian real estate's potential, and evaluates consumer behavior, hence demand. Accordingly, this year's exhibition may somewhat limit the fallout from the Coronavirus crisis.
Major Offerings for This Year's Edition:
At Vow Developments, we have come a long way with our fully-fledged business building in NAC, dubbed "Solas." This well-crafted product has evolved with natural lite interiors and state-of-the-art designs that ensure its occupants' well-being. During the 2020 round of Cityscape Egypt, we offer a new range of unit areas, together with special payment plans for those eyeing properties at Solas.
Coming under the auspices of the Ministry of Housing, Utilities, and Urban Communities, Cityscape Egypt hosts more than 50 developers showcasing new projects and providing special offers for the various residential, commercial, retail, and hospitality developments across the country.