Consumer behavior has always been a key driver for all moves in the real estate sector, while purchasing power, which Rooya Group CEO Hisham Shoukri defines as an incompatibility between clients' willingness to buy and their actual ability to do so, is the node at which interests intersect.
Invest-Gate examines the current status of Egypt's property market, while casting an eye over and assessing affordability among different income groups to guide the way out of that extending slowdown, amid financial tightening due to record-breaking inflation rates and fluctuating price levels.
Purchasing Power Limiting Developers Performance?
Mena Group Founder and real estate market expert Fathallah Fawzy tells Invest-Gate that the sector is seeing frenetic activity and is accomplishing unprecedented achievements, in terms of property investments and urban developments, praising the government's efforts to introduce a diverse range of investment opportunities in new cities as well as national mega projects.
However, with regards to purchases, CEO and Managing Director of Tatweer Misr Ahmed Shalaby believes that there is an equivocal slowdown in buying power, predicting that this will lessen housing sales since off-plan bargains – the approach adopted by the majority of property developers in Egypt – are highly dependent on market liquidity.
Given the absence of accurate figures on purchasing power and consumer price gauges, real estate companies' financial statements and overall market performance indexes are the only way to track affordability of potential home buyers in Egypt.
Leading property developer Palm Hills Development logged a consolidated net profit of nearly EGP 141.16 mn during Q1 2019, down 37.02% from about EGP 224.15 mn in the year-ago period, following an annual drop of 3% in consolidated profits in 2018.
Additionally, despite seeing its revenues jumping 92% to EGP 2.02 bn in H1 2019 from EGP 1.05 bn in the year-ago period, Sixth of October Development and Investment Company's (SODIC) net contracted sales fell to EGP 2.3 bn from EGP 2.5 bn a year earlier, while net profits plummeted to EGP 336 mn during the six-month period versus EGP 373 mn a year ago.
Similarly, total net contracted sales of Madinet Nasr for Housing and Development (MNHD) notably declined to EGP 2.06 bn in H1 2019, down from EGP 2.53 bn in the first half of 2018.
Even though Talaat Moustafa Group (TMG) Holding posted a net profit increase of 11% in the first six months of 2019 to EGP 812.35 mn from EGP 731.73 mn in H1 2018, yet the same growth rate was recorded in the first half of the previous year.
Digging deeper for further grounds behind the weakening purchasing power, Fawzy attributes the current slowdown in real estate buying capabilities to low personal incomes, while Rooya Group's CEO argues that higher-cost inputs, represented in pricey construction materials and soaring land prices as a result of the EGP flotation, are hindering the companies' ability to provide more eased offerings for lower- and middle-class home seekers.
One other attribute that should come into play when addressing the impact of purchasing power on developers' performance is the near-saturation status of the upper-class supply versus the inability to cope with the low-to-middle-class demand, overcasting the property sector's advancement.
---
The Way Out: Prolific Approaches & Strategies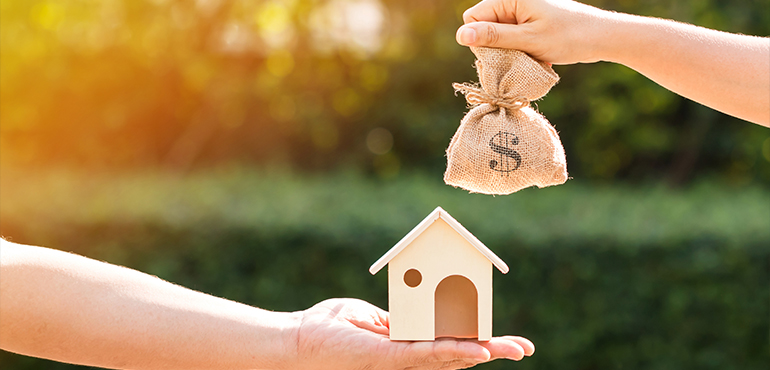 The reduced purchasing power of buyers can be attributed to many reasons, all of which are somehow linked to the overall economy and investment sphere. Finding a way out is undoubtedly a joint responsibility for both the government and private sector, compelling the latter to go the extra mile to maintain steady growth and make up for the losses arising from the undermining purchasing abilities.
Veteran players have resorted to reliable strategies such as the offering of smaller housing units and extended payment terms, which have yielded some progressive outcomes and proven to be a hard push for the market in a very short time.
On top of these typical practices, new promotional and selling techniques are continuously brought forth by real estate companies to attract more buyers and expand their client base.
For instance, Al Marasem International for Development, affiliated to Saudi Binladin Group, has recently uncovered a brand-new partnership system, dubbed "Partners and Not Only Clients," at its New Cairo project, or "Fifth Square." It allows purchasers to pay only 50% of the residential units' value over four years, while the remaining half should be owned by Al Marasem's arm for assets development and management.
The government bodies, in turn, recognized their responsibility to restabilize the market, and thus, activated multiple programs, with special focus on mortgage finance initiatives. There is a clear consensus among market experts that deploying more effective real estate finance and mortgage lending policies will reap numerous benefits for developers and buyers alike. Indeed, it may help boost the recovery of current purchasing power crisis and spur market activity.
Another practical way out is enabling private sector involvement in social housing projects. Following the remarkable success of public-private partnerships (PPPs), which first kicked off in 2010 and had widespread imprints extending to date, the state has recently put forward the engagement of private companies in social housing development.
Last June, Minister of Housing, Utilities, and Urban Communities Assem El Gazzar met with several mega developers, alongside a few ministerial officials, to mull a new mechanism for such an approach. CEO of Mortgage Finance Fund (MFF) Mai Abdel Hamid revealed back then that the meeting proposed granting developers a number of land plots, half of which will be allocated to social housing units, while the remaining is parceled out for real estate firms to develop an array of middle-class residences, ranging in sizes from 90 to 150 square meters.
"Such propositions shall be submitted for thorough and profound examination, bearing in mind that low-income Egyptians cannot casually afford the present unit prices," according to Shoukri.
Prices of land areas offered by the government can certainly be considered another decisive contributor to market changes. Lower-priced plots will automatically be translated into less expensive residential units, and consequently, hold down the purchasing power challenges and keep the market momentum going, Shoukri notes, contending that the state should activate plans to bring down land costs or at least preclude any prospective rises.
On the other end of the spectrum, the deteriorating currency value and economic overhaul opened up a new potential market of foreign buyers and Egyptian expats, who now find real estate in Egypt much cheaper than local and regional products, Shoukri and Shalaby agree.
Under the new amendments to the law of Entry and Residence of Foreigners in Egypt, approved by the parliament in May 2019, Egyptian citizenship is automatically granted to foreigners buying public or private properties, establishing an investment project as per Egypt's Investment Law, or depositing money in hard currency. Such regulations certainly turn heads of foreign buyers to further invest in the country's real estate market, deeming it a more value-worthy bet. Case in point: Tatweer Misr reported in 2018 that expats and foreign investors amount to 22% of its sales, with non-Egyptians representing 5%.
For the most part, property developers are still figuring out new ways of growing a thick skin against such challenges, while real estate analysts are still noticing a limited progression on the back of the flagging buying power.
Definitively, consumer's purchasing capacity is a key game changer that is highly tied to the economic swings. Real estate companies are advised to not only target upper-class buyers, but also take into account the sidelined segments. We are almost halfway through 2019, with many more hurdles still requiring some attention for putting everything back on track and bringing forth a more energetic and agile property market.
Find out more on purchasing power headwinds and way out on pages no. 26-29 at Invest-Gate's September issue.