In a world filled with choices and decisions, fear always causes hesitation; and crises tend to intensify such distress when consumers start to reconsider future plans. For the property sector, in particular, uncertainty began to color new market sentiment amid the rising COVID-19 unknowns, thereby making some clients puzzle over home buying and turn to rental options instead.
This prompted Invest-Gate to probe if potential customers are reconsidering purchasing and are better off sticking with renting residential units as the Coronavirus-induced slump takes hold, asking real estate professionals to get to the bottom of the matter and map out the prevailing market conditions.
Hesitation Haunts Clients?
Over the years, experts have been reckoning residential property leasing as: "An existing trend for non-
homeowners who cannot afford to acquire houses." But does this mean that would-be shoppers are resorting to rentals as housing options in the wake of the current Coronavirus crisis, specifically in Egypt?
According to Aqarmap's "Egypt Real Estate Demand Index," there was a toll in the local property sector last March, which is the same month COVID-19 was declared a pandemic, as home-buying demand dipped 20%, whereas demand for renting remained stationary.
However, Head of the Real Estate Development Chamber Tarek Shoukry tells Invest-Gate, "While at the beginning of the germ episode fear and hesitation were looming in the country's real estate sphere, in general, a clear-cut trend toward renting instead of owning residential units is presently indiscernible."
In a similar vein, Rooya Group Chairman and CEO Hisham Shoukri also believes that the Coronavirus shock did not lead to this kind of reverse trend. He points out, "The buy-versus-rent calculus is not shifting toward renting, at least until now."
Corroborating the above property professionals' assessment, Invest-Gate's latest poll reveals respondents were split nearly fifty-fifty on whether or not there is a tendency for lease rather than purchase agreements, given the Coronavirus chaos.

Loading ...
Along the same lines, Business Development Manager at Aqarmap Ahmed Abdel Fatah highlights that the takeaway from this health crisis is not necessarily a low appetite for homeownership.
"This is because the rental market attracts a specific clientele, which belongs to a totally different category than that of owning," Abdel Fatah further underscores.
That can be backed up by the massive housing estates underway across Egypt's newly-introduced cities, which are lately becoming more favorable to some targeted shoppers than others, including Egyptian expats and foreign investors.
Perhaps, for the time being, it is too hard and early to tell if leasing is on the rise across the board, Iwan Developments CEO Waleed Mokhtar argues.
"On one hand, there is seemingly no significant uptick in leased residences. On the other hand, the middle-income group is exhibiting healthy demand for buying real estate, especially with the continuous property transactions being sealed during the pandemic," Mokhtar explains.
The upper-class segment might as well be dominant on the local purchasing front at present, given the ongoing efforts to steadily fuel demand for real estate. Currently, various entities seek to ease the daunting financial burden of home buying in Egypt, namely bank and mortgage loans, along with diverse flexible and extended payment plans by financing firms and property developers.
Late last year, the Central Bank of Egypt (CBE) had given the go-ahead for middle-income home buyers to access EGP 50 bn in subsidized mortgages, at a preferential 10% interest rate, under the state's mortgage finance program. The funds are being channeled either through mortgage lenders or state-affiliated banks, which the government either fully owns or in which it holds a stake, on homes of up to 150 square meters, and a maximum price tag of EGP 2.25 mn.
---
Future Unleashed
With the lingering economic impact of the Coronavirus-induced slump, the current status quo is alarming for ushering in sweeping upheavals to the Egyptian economy. In a matter of weeks, people tightened their wallets and changed their spending patterns, ergo temporarily backing out of home buying.
"Down the line, there may be a shift from owning to renting [residences] due to present uncertainties, paired with multiple factors such as furloughs, layoffs, and pay cuts, which will certainly put a dent into consumers' disposable income. Even for those still being regularly paid, some ambiguity would underlie their decision-making," Iwan Developments' CEO anticipates.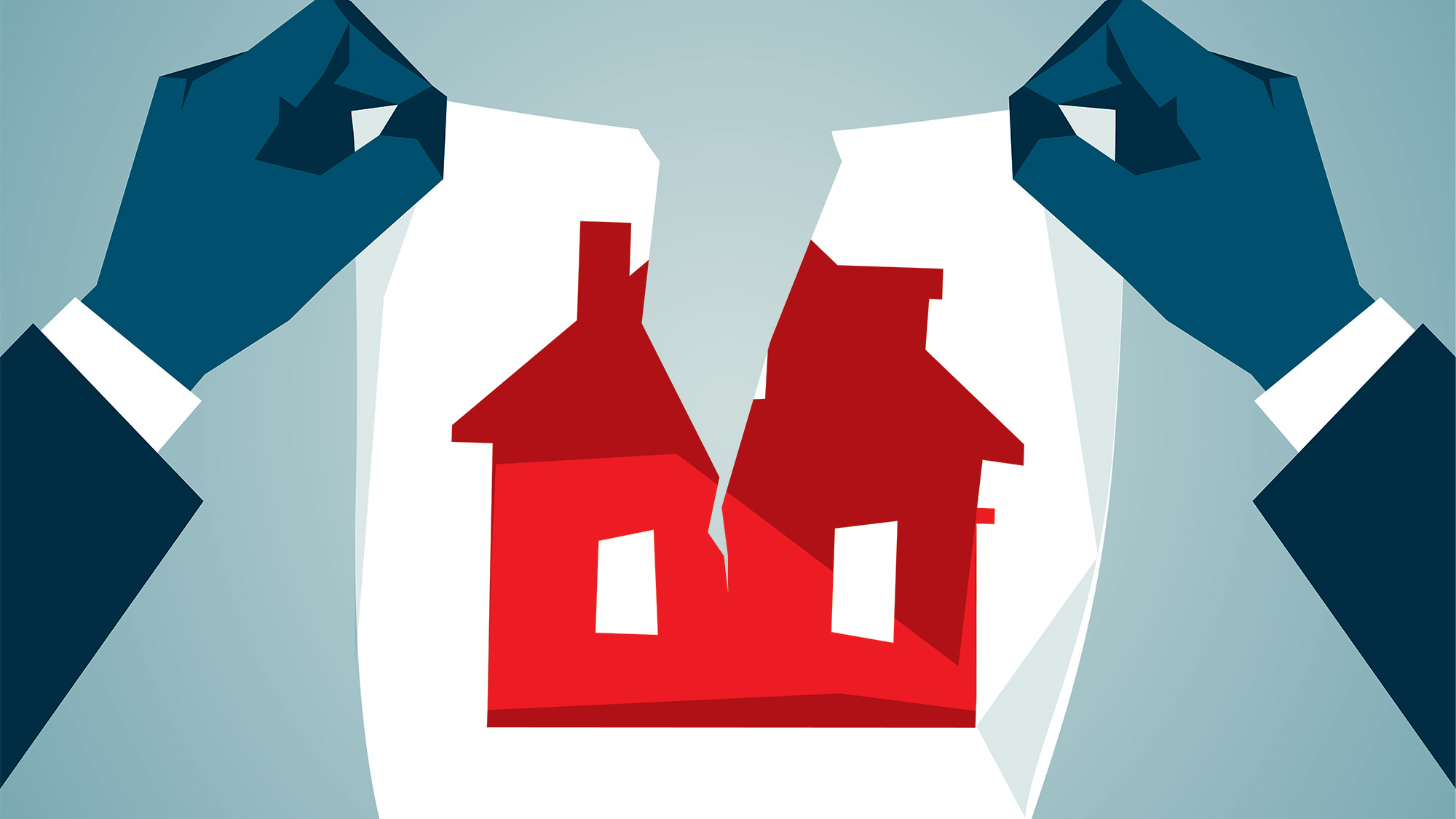 The fact remains that real estate purchase is much of a high-risk investment and often requires consumer confidence, on top of sustainable long-term cash flows as well as trust in developers' capability to conclude the selling process without delivery delays or other shortcomings.
Meanwhile, the reality today is akin to that of the 2011 uprising, when the North African nation witnessed some sky-high unemployment rates due to the political turmoil. Back then, this resulted in a gloomy outlook of zero sales by almost all property companies, before the real estate sector made strides amid economic recovery almost five years later.
In like manner, the 2020 real estate sales are already being dampened by Coronavirus fears, as social distancing measures create major challenges for businesses, with some of the fundamental property exhibitions, events, and launchings postponed to curb infection spread.
One key renowned show, Cityscape, was officially delayed after some partial and full curfew measures were made effective almost worldwide by March. The property conference's Egyptian edition is "considered the start of real estate season," Managing Director of Property Finder Mohamed Hammad stated on the company's official website.
"This has negatively influenced the sales target of property developers because the majority find Cityscape a great opportunity to showcase their special offers. At the top of these companies is 'Palm Hills,' which was planning to introduce the 10-year installment-with-zero-interest payment plan [during the four-day event]," Hammad was quoted as saying.
Customers, as a result, missed the chance that they used to annually seize to cash in on a myriad of attractive offers put forth by property developers under one roof, ranging between flexible and extended payment plans, not to mention exclusive project launchings. In this regard, digital platforms became the general consumer plan B to scout for hot deals in the time of Corona.
On the back of the foregoing, Aqarmap's Abdel Fatah tells Invest-Gate that clients may resort to leasing instead of buying new residential properties in the coming two years, arousing due to the economic recession of the ongoing COVID-19 shock.
Being brutally honest, in a dollarized world, no country is immune to crisis. But one good thing: Egypt will be the only MENA economy to (just barely) see its economy expand in 2020, the International Monetary Fund (IMF) predicted in an April press release. The fund now projects GDP to grow at a 2% clip this year, before accelerating slightly to 2.8% in 2021.
This owes to the continuing episodes of domestic political unrest that the country has been excessively exposed to and proved to be resilient, starting from the January 25 Revolution, through a set of successive political cycles, and ending with the recently escalating Egyptian-Ethiopian tensions.
Therefore, this sort of home buying limbo only requires longanimity and endurance to brace for a sharp rebound in demand from potential investors looking to buy residences for housing rather than investment purposes, at least until the outbreak recedes.
On the whole, although experts find that Coronavirus fears have led to hesitation in buyer decision-making and dried up customer traction, Egypt's real estate market is somewhat in the wait-and-see mode. Regardless of what kind of housing people gravitate toward, it is too soon to ascertain the current behavior of potential home buyers, let alone their future planning.