With the ongoing Coronavirus gloom, some businesses were brought to a standstill, while others are booming. But, how hard is the pandemic tightening its grip around the venture capital market? Since the road ahead seems far more daunting, Invest-Gate goes behind the scenes of Egypt's startup companies and asks experts to identify the challenges arising in light of COVID-19, in an attempt to help entrepreneurs weather the storm.
The Good, Bad & Ugly
Basically, the outbreak affected each startup company differently, depending on a range of factors and conditions including type of industry and cash position.
Mostafa ElBatsh, CEO of Lynks, which is among the top e-commerce startups that provide cross-border supply management solutions, says most of those operating in the domains of transportation, physical retail, or social events were hit hard revenue-wise due to lockdowns, which resulted in much lower demand for such services.
Speaking of the logistics sector, "Since the pandemic started out in January, the company's daily revenue grew by an average of 60%. While further short-term growth is expected, the long-term implications remain a matter of speculation," he affirms.
Equally noteworthy is the fact that international transport and logistics services, on which all e-commerce and more traditional trade transactions rely, were pummeled by the introduction of new health regulations that have disrupted land, sea, and air cargo transportation.
For instance, Lynks, which focuses on effortlessly making high-demand foreign products accessible to consumers in developing countries such as Egypt, saw some impediments and delays in cross-border e-commerce shipments. This is because a few US parcel deliveries hampered due to the near-halt in airport cargo services, in light of the COVID-19 outbreak, ElBatsh highlights.
"Despite the shortfalls, we viewed the crisis as a moment to rally around the company's mission and revise the operating plans, in a bid to avoid the emergence of a tailwind for our revenues, growth, and customer experience in any way. The new blueprints also layout the necessary measures for the protection of workers against the infection spread. Perhaps most importantly, over 90% of the team transitioned to work from home since March 15th, which was fundamental to ensure continuity and sustainability of workflow," the CEO further states.
Although the pandemic has been an accelerant for sectors looking to expand such as logistics and e-commerce. As the majority of employees continue to work remotely and online shopping becomes the optimum fall-back solution, most others feel an entirely different kettle of fish.
Aqarmap, a leading real estate portal that stands among one of the top 15 startups in Egypt, was not spared from the devastating effects of the Coronavirus hit, much like almost all other industry-related businesses. "Yet, a silver lining was posed by an upward trend of clients looking for potential homes online, which is foreseen to remain in the short term," CEO and Founder Amad Almsaod tells Invest-Gate.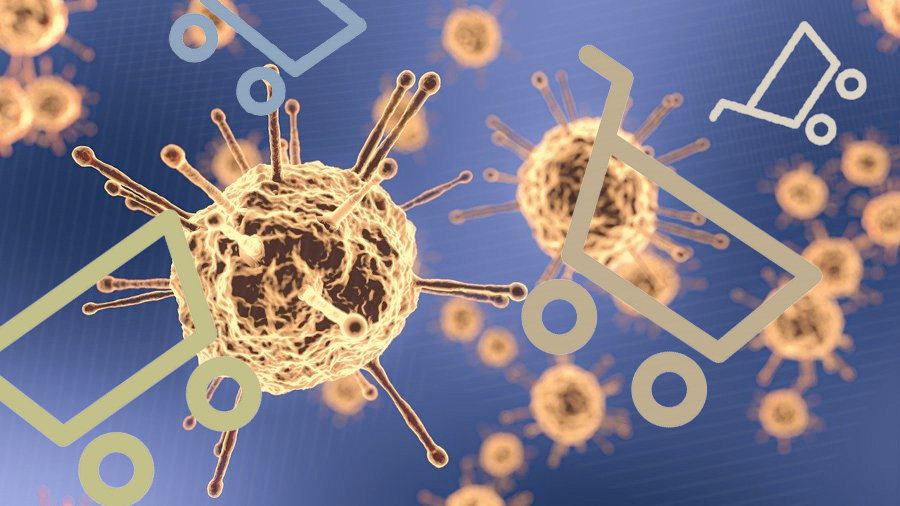 Correspondingly, startups should position themselves at the forefront of the longer-term shifts in consumer behavior that result from this crisis. "After assessing impacts, companies should continually adjust to rapidly changing consumer preferences and behavior to help generate revenue and optimize near-term profit and cash flow," Almsaod elaborates, noting that Aqarmap is still in the wait-and-see mode.
On another note, as working from home and social distancing have become the new normal in a matter of weeks as COVID-19 rages on, the previously conventional idea of "shared office spaces" (aka coworking spaces) is, for many, looking increasingly unappetizing.
Case in point: Mohamed Khaled, a founder of an office-sharing provider in Ismailia, northeastern Egypt, tells Invest-Gate that his small business looks more of like a Coronavirus fatality.
"Now that people are becoming more cognitive of personal hygiene, not to mention the restrictions on movement and nonessential work taking hold across the country, they may want to shift away from densely-shared offices. In fact, my startup company is being doomed to closure as of March 15," Khaled explains.
In the language of mathematics, global online marketplace Coworker's recent survey of over 14,000 coworking spaces in 172 different countries found that 72% of shared offices reported sagging demand levels since the outbreak. Additionally, 41% of coworking spaces saw a negative impact on membership and contract renewals, whereas 67% endured a drop in new membership inquiries.
Although the way forward is seemingly either bootstrapping or shutting down, some startup companies are pivoting their business models. It is another survival mode to change the way value and services are offered to different customer groups to navigate emergency situations, Khaled reckons.
"The main drawback, however, is that the whole Coronavirus ordeal is ambiguous; we are talking about a global crisis here. Small businesses, at least mine, can seldom survive slight revenue streams, couple that with having no prospects for the upcoming period," the entrepreneur proclaims.
---
Don't Panic!
It is safe to say that the Egyptian venture capital scene is in a position of strength. More specifically, in 2019, the country secured the highest number of startup financing deals in the MENA region, with 141 transactions (25% of the total) attracting USD 98.6 mn (EGP 1.6 bn) in funds, according to UAE-based startup directory MAGNiTT's Q1 2020 report.
Nevertheless, the pandemic wave has prompted an immediate response by the Egyptian government to safeguard startups, among other COVID-hit businesses, in the face of the outbreak. Amidst an array of initiatives, the Central Bank of Egypt (CBE) gave small- and medium-sized enterprises (SMEs) a six-month extension for credit repayments, besides boosting daily withdrawal limits for credit and debit cards.
Also on May 12, it was announced that the European Investment Bank and Banque du Caire had inked a USD 100 mn (EGP 1.6 bn) financing agreement, aiming to boost competitiveness in SMEs across different manufacturing and service segments, with a view to sustaining 4,000 jobs at 100 firms.
More broadly, before the crisis, the CBE made the expansion of SME credit base a priority, reinforcing measures from June 2016 which capped interest rates for small and medium firms at 5% and 12%, respectively, while setting a 20% target for the share of SME loans in banks' lending portfolios by 2020, according to a previous statement.
As things stand now, it looks like the startup scene has generally taken on a new definition and dimension in the overwhelming challenge of COVID-19. After all, business owners and entrepreneurs, who care and innovate during this crisis and anticipate how customers will change their behavior, will build stronger relationships that will endure well beyond the crisis' passing.