While coming out as an economic and social sledgehammer, the Coronavirus hit has sent almost all businesses into the doldrums. For hotels, specifically, it is not just a storm in a teacup that put the kibosh on the summer season, leaving vacationers to mourn their holidays amidst strong waves of wanderlust. From budget reallocations, diversion of marketing spends, postponing investment plans, and consolidation, the harsh reality of this germ episode has therefore been a bitter blow for the hospitality sector. 
In just a few weeks, travel has quickly come to a standstill, with international borders slammed after sapping leisure and business travel. Fortunately, in Egypt, the lifting of stay-at-home restrictions is a good omen, together with the reopening of at least 170 establishments in the Red Sea, Alexandria, Cairo, Suez, Fayoum, and Aswan at a 50% capacity for domestic tourism under strict government-dictated precautionary measures as of June 1, after a long halt due to the pandemic, according to an official statement on June 9. 
"In a climate of such pervasive uncertainty, it is crucial to understand that the pandemic will change the way hotel establishments run in the future as health will become a major concern, in the same vein with security and safety. Thus, the long-term imprint of the COVID-19 woes must be well comprehended for the development of a phased approach to re-entering the hospitality market with limited service, in response to different levels of occupancy and revenue per available room (RevPAR) recovery," says Hotel Development and Asset Management Consultant Karim El Raheb. 
Since abruptly the sharpest and fittest will only come out of the current tough wave, Invest-Gate lays out the flow of spillovers from Coronavirus shocks on the hotel sector, attempting to help owners/operators craft ways to steer through today's uncharted territory and buffer potential negative impacts on businesses. 
– Change in Consumer Sentiment
Basically, the outbreak completely shifted the mindset of masses, leaving the hospitality industry to problem-solve, and quickly so, to reconcile two seemingly contradictory intrinsic human desires: A longing for social interaction and a craving for safety.
For those resuming operations, it is significant to highlight that the psychological realities driving consumer behavior must be thoroughly assessed to identify ways to mitigate visitor's concerns. As the relationship between each brand and consumer starts by building trust, regaining client confidence will be a necessary prelude to overcoming the crisis. 
"As the pandemic progresses, guests will be actively looking at what operators are doing to protect their health … They will envisage hotels being open and transparent about their preventive policies. Besides, lodgers understand (and often) appreciate that there will be fewer service touchpoints and that some of their stays may be inconvenienced for medical reasons, hence extra flexibility on refund policies," Colliers International Head of Hotels – MENA Region Christopher Lund tells Invest-Gate. 
Equally noteworthy is the fact that keeping a real-time pulse on changing customer preferences, in tandem with the rapid innovation to redesign journeys that matter to a very different context, is the simple trick in mastering the art of hospitality, especially in times of calamities. The current situation is bound to define new delivery concepts, human capital sharing platforms, and initiatives promoting the "staycations" or "holistays," experts agree.
"Now of all times, it is necessary to emphasize how critical select-service offerings would be for all properties in the new hospitality landscape. The flexibility of introducing such services, tailored to the specific hotel needs, will help hoteliers optimize operations and generate revenue," CEO of Kerten Hospitality Marloes Knippenberg points out. 
Case in point: While public beaches are still closed in Dubai, beach resorts have reopened for in-house lodgers. Some establishments are now offering day-use rooms so guests can enjoy the facilities, and hoteliers can maximize the number of visitors on the property, while also abiding by the state's directives, Managing Director of Stirling Hospitality Advisors Donald Bremner tells Invest-Gate. For Egypt, below are just some exemplars:
East Cairo's InterContinental Citystars is now providing potential clients with special rates, starting from EGP 1,700 per night. The offer includes service charge and taxes, free car parking, 25% on food and beverages for all members, together with a 15% discount on alcoholic refreshments.
While offering a "stay three nights and pay for two" promotion, Fairmont Nile City releases a one-night "anniversary getaway" package for EGP 4,000, covering a complimentary pick-up and drop off from and to the hotel in a Mercedes, an upgrade to a luxurious Nile suite, late checkout, and enrollment in Accor Live Limitless (ALL) loyalty program.
At JW Marriott Hotel Cairo, located in New Cairo, guests can leverage the capital's only sandy beach through the hotel's latest summer package, which starts from EGP 2,800 per night and includes a deluxe room for two adults and two children, alongside early check-in and late checkout.
---
– Ripple Effect
The reduced traffic to hotel establishments is already exhibiting an obvious cascading effect on the revenue generated from meetings, incentives, conferences, and exhibitions (MICE), together with food and beverage (F&B) and other commissions. 
This hard reality ought to make entities such as bed and breakfast, pubs and clubs, cafés and restaurants, bistros and beach bars, and the like less immune to living the crisis much worse than other private players for being intrinsically vulnerable to change. With no vaccine in sight, small lapses in hygienics, organization, staff grooming, and practicing social distancing will seemingly be met with greater scrutiny than ever.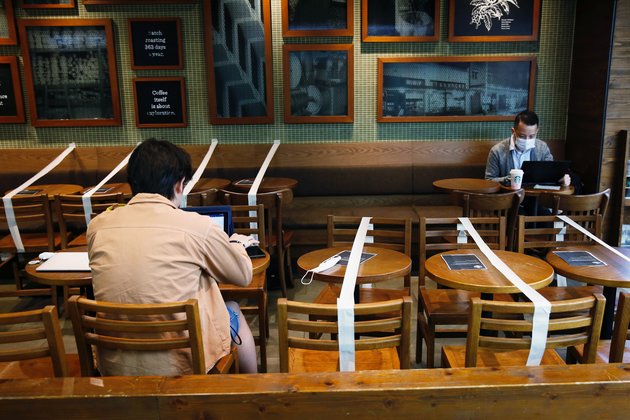 As the F&B industry fight for short-to-medium term survival, social distancing not only translates to a trend but rather a new-found pattern that owners/operators must respect highly to relaunch in the COVID-19 era. For example, the previously de rigueur idea of a lavish buffet may no longer be appealing for potential guests. Instead, "a simple and limited à la carte menu" becomes the de facto fall-back solution, "as long as this is communicated in the right way to guests," Lund adds. 
This concept is seemingly gaining traction in the F&B world. JA Resorts & Hotels has wiped out its buffet option, while Charlie Weaving and Joao Serio of Livit Hospitality Management have earlier announced that buffeting as a whole could become a thing of the past; the pair earlier stated, "[We] believe the all-you-can-eat food stations and buffets will definitely be dropped by bars and restaurants from now on, for the foreseeable future at least."
Apparently, the UAE is also in the loop as five-star resort Emirates Palace unveiled on June 5 the reopening of its international all-day dining venue "Le Vendôme." In compliance with the safety measures, the Abu Dhabi-based restaurant is only serving items from its à la carte menu, doing away with buffet service, as highlighted in a recent press release. 
---
– Silver Lining to the Mask: Innovative Acceleration
While the supra changes may initially unleash chaos, several establishments, namely large chains or owners with sound financial capacity, apparently chose to tune in the unofficial hymn of today's hospitality landscape: If the recession slows things down for the brand to date, use that lull to innovate.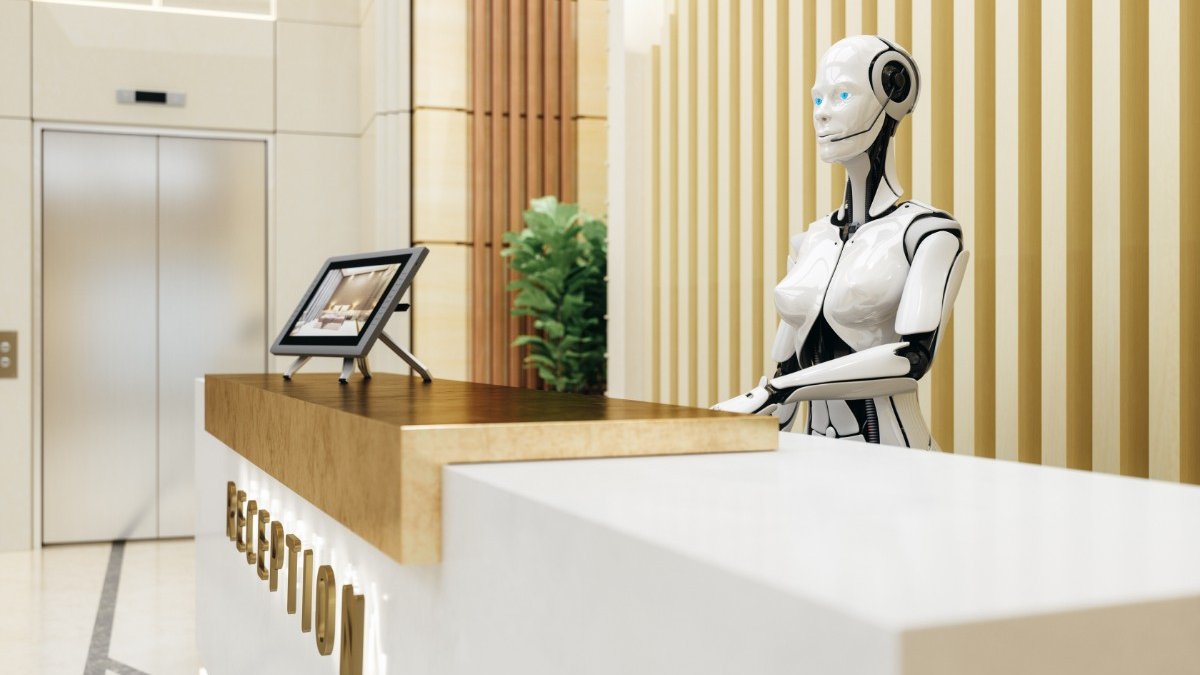 Nowadays, hygiene and health have become an important theme and technology plays a leading role in this. Days after the 9/11 attacks, body scans were mandatory at airports, and are now indispensable. In this way, will there be temperature checks upon entering hotels now? El Raheb sees that smart solutions such as digital monitors and temperature scanners will become commonplace among establishments and are here to stay beyond the pandemic.
Meanwhile, Kerten Hospitality CEO argues that other businesses are going the extra mile by integrating Artificial Intelligence (AI)-based predictive analytics in hospitality, promising to enhance hotel reputation, drive revenue, and take customer experience to the next level.
"Psychologically, with the growing number of keyless doors, self-check-in receptions, and lobbies where concierge services have been taken over by AI applications, virtual tours/walkthroughs on par augmented reality, technology will be in greater demand," Knippenberg tells Invest-Gate.  
Interestingly, lots of these technologies were already out there. But given the rising need for smart automation of existing processes amidst COVID-19 quarantine, in particular, a digital revolution was fueled among hotel businesses to conveniently sell services to market partners, interact with guests and staff members, or even communicate business-to-business (B2B), according to Stirling Hospitality's Bremner.
"On the other hand, all industries are slowly understanding how to gather and use big data to optimize every aspect of their businesses. I believe that the right use of big data can significantly change the way we build and operate hotels; imagine all the information that can be drawn from data of nearly 7,000 Marriott hotels worldwide," the CEO affirms. 
After all, the advance of technology must always take into consideration the environmental reality people live in. Regardless of the technological growth, as Knippenberg notes, there will always be the need for a personal host to handle guest requests, notably as the world turns to more extended stays and fewer group check-ins, breakfasts, and experiences.
---
Post-COVID World: Optimistic But Cautious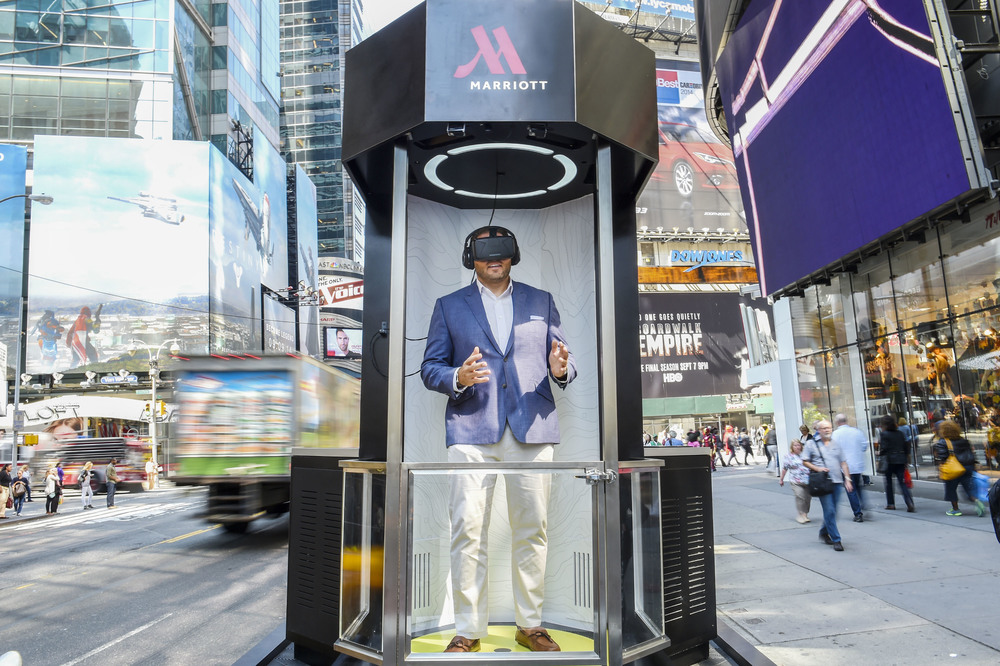 As things stand, it is fairly evident that the integration of innovation and creativity in hospitality will heed a fundamental redefinition of exceptional customer experience among hotels. The change was unequivocal, and the pandemic looks to be the catalyst that will push the lodging industry toward more tech-forward and efficient operations, boosting the quality of offerings as a result.
In the end, it is impossible to overestimate the gravity of the present crisis, as experts lay out a mixed outlook on how the hospitality industry will rebound from the Coronavirus woes, in spite of the technological advancement. Tomorrow, next week, or the coming month might be a dark cloud over the hotel market, yet operators must continue to adopt a conscious train of thought that sheds a positive, yet pragmatic, light on what to foresee. As cliché as this may sound, but the bottom line: Greatest glory is not in never falling, but in rising and moving forward for a fruitful comeback.