While 2020 projections went from optimistic to pessimistic, after the Coronavirus hit has thrown all industries for a loop and brought the Egyptian realty sector into what turned out to be only a brief lull in activity, top-level market experts and players are singing a much more bullish tune about what to expect moving forward. Yet, a few clouds appear when looking at the interim performance evaluation.
Although the pandemic already gripped the entire nation, with shelter-in-place orders still in place, the Egyptian property industry remains a hot seller's market, thereby standing as one of the most stable in an otherwise volatile Middle East region.
This owes to the ongoing construction of 20 new cities across Egypt, along with the development of 23 existing areas, which present all-time-favorable attractive investment grabs for local and international investors alike, as highlighted in Fitch Solutions' recent "Egypt Real Estate Report."
Looking forward to 2020 and beyond, Invest-Gate reaches out to a panel of Egypt-based real estate developers to identify the extent to which this year's realty sector stands in stark contrast to previous periods amidst the COVID-19 outbreak, attempting to determine what could the 2021 property market have in store.
2020 Evaluations & 2021 Predictions
– Ajna Developments CCO Sherif Saleh
The real estate market in 2020 witnessed progress especially in the third quarter of the year and there was a positive effect in their sales this year. As for 2021, we expect the same growth of the real estate market to continue especially with the new launches of El Galala City and New Alamain.
I witnessed the change of the Red Sea's Ain Sokhna market as I took part in the development of several projects in this area from 2009. Ain Sokhna is facing a transformation that turned it to be a first home option due to the launch of the New Administrative Capital (NAC) and El Galala City.
Carnelia's closeness to the Galala International Marina, combined with all the elements and project facilities make it the only livable first home project by the sea for the first time in Egypt.
---
– Akam Developments Founder & CCO Edrees Mohamed
With the potential for Egyptian markets to rebound soon, as leading research institutions project the country's GDP to grow at an annual clip of 5.2-5.4% over the next few years, local real estate sales will bounce back to surpass the pre-Coronavirus levels. Several developers, including Akam Developments, already began to experience this positive outcome, especially with the return of physical property shows such as Aqari Exhibition and Cityscape Egypt.
For the year ahead, if the second wave of COVID-19 does arrive, it will not be the worst-case scenario, therefore not as severe as the previous one, due to the high awareness of people on virus symptoms and its transmission, besides self-protection measures.
Egyptian real estate companies are on track for the great leap forward from 2021, accompanied by additional consumer confidence and strong buying power, particularly given Egypt's well-established position on the global investment map. This will definitely translate into a spike in contractual sales, which will shortly fuel price hikes of at least 10%.
---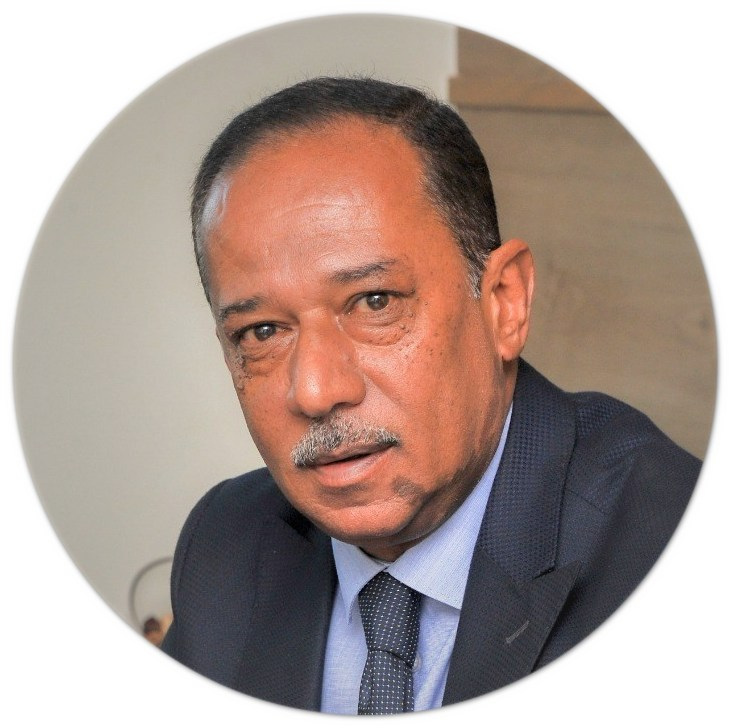 – Al Ahly Sabbour Developments Deputy CEO Emad George
While coming out as an economic and social sledgehammer, the COVID-19 hit has sent almost all businesses into the doldrums. However, multiple positive government initiatives provided much-needed relief to the Egyptian property sector, including the allocation of EGP 50 bn in real estate financing for middle-income homeowners, a 3% interest rate reduction, and many others aimed at luring more citizens to invest in real estate.
Despite the ongoing crisis, the latest statistics are in Egypt's favor as the country still managed to achieve a 2.8% economic growth. That is a good omen for 2021, regardless of all the uncertainty surrounding a second wave of the pandemic. As for property prices, a gradual rise of no more than 20% is coming soon.
---
– Al Futtaim Real Estate Managing Director Ashraf Ezz El-Din
The real estate and housing market is widely expected to rise in 2021, following the slowdown that the market witnessed during the past year.
The Egyptian government is currently driving construction and development projects in more than 20 rising cities across the country including NAC, New Alamein, and New Mansoura, presenting attractive investment opportunities to both developers and consumers.
To meet this increasing demand, more developers started getting back on track as of Q3 2020. We are also experiencing robust demand for property among local and foreign buyers, who already consider real estate in Egypt a worthwhile investment.
---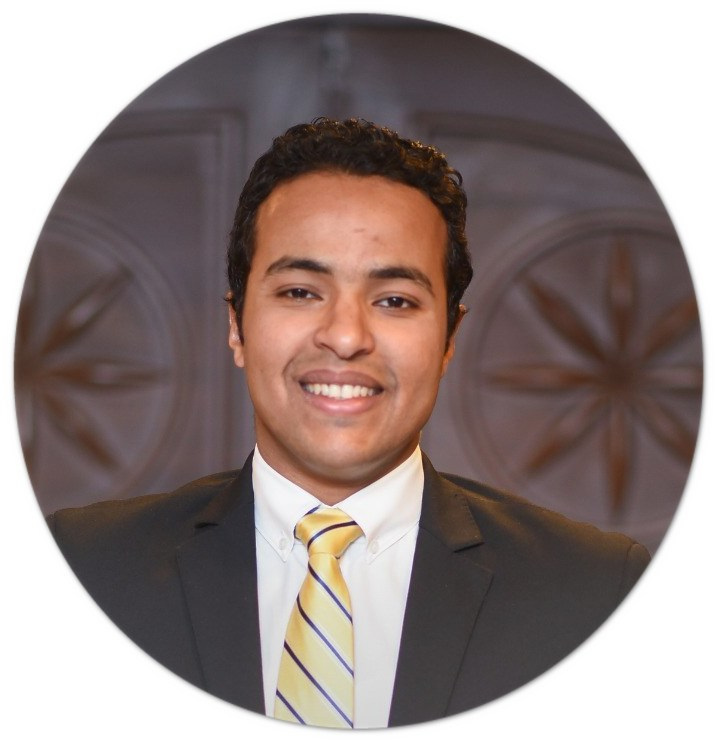 – Builderia Development Managing Director Ziad El Hares
Amidst the challenges faced due to the ongoing health crisis, the real estate sector experienced a slowdown in growth during the first half of 2020, specifically for the commercial and administrative segments. This was because many companies took a wait-and-see approach and put their expansion/relocation plans on hold to observe changes in the wake of the COVID-19 implications.
The working-from-home policies and decrease in office workforce trends shifted demand toward smaller office spaces. As time passed by, facing the fact that we need to adjust our lifestyle with the pandemic, while also taking all necessary safety and social distancing measures, activity started to pick up again in the office sector as we witnessed a growth in requests and closing of more transactions as we entered Q3 2020.
Builderia anticipates such growth to continue next year, in response to macroeconomic variables such as the contraction of bank interest rates and increased public and private investments. In parallel, this will positively impact the real estate market by luring investors to find a safe haven for their investments. The New Capital, in specific, is set to see fast growth in administrative spaces in the most potential areas of the government and financial districts.
---
– Castle Development CEO Ahmed Mansour
challenges stumbling the way, continuing to stand firm by attracting a manifold of investors across the board. Indeed, 2020 was not as smooth as the past year. Still, the local government has been proposing strategic solutions to bolster the property sector to remain a safe bet amid Coronavirus disruption.
From extending real estate financing options to cutting interest rates by 3%, the state has secured the North African country as a destination of trust. In fact, trust is what makes up an industry with such circumstances; to restore the realty sector's glory, we shall maintain a profound level of consumer confidence.
Beyond that, 2021 looks promising, especially with the local real estate market projected to see hundreds of deliveries across the country throughout the year. This includes properties in the New Capital, which will generally reflect in higher sales in east Cairo. Moreover, most recent data show a 60% growth in property sales during the first six months of 2020. Figures will further heighten as the government relocates to NAC in 2021.
---
– City Edge Developments CEO Mohamed El-Mikaawi
While 2020 has undoubtedly been a tough year, it is essential to highlight that real estate performance gradually picked up starting last June. In 2021, real estate growth will mainly depend on the swift on-ground implementation of several previouslyannounced projects across various new cities such as New Alamein and NAC. Better yet, the second half of the year will see the most traction for the property sector, and only the financially stronger players will stay ahead in the game.
For the forthcoming year, City Edge, a development company owned by the New Urban Communities Authority (NUCA), plans to mark the first lights in the New Capital with our ready-to-move-in gated community, called "AlMaqsad." The mixed-use development offers various fully-finished residential modules that range from apartments to standalone villas, providing possible buyers with extended installment schemes of up to 20 years, under the Central Bank of Egypt's (CBE) latest initiative.
---
– Cornerstone Development CEO Ashraf Boulos
Given that 2019 was not very opportune for making headway in Egypt's real estate market, 2020 was first viewed as the light at the end of the tunnel, with primary expectations that it would be the year of active recovery and fruitfulness for the local property scene. But due to the current emergency situation, this year turned out to be the biggest plot twist for the Egyptian real estate market was deeply and negatively influenced by the Coronavirus hit.
The government-dictated precautionary measures hindered the purchasing cycle from bringing property events to a halt and shuttering sales offices and project showrooms to curb virus spread. In turn, developers' were left encumbered to sell units, hence fewer sales and revenues, along with lower demand for real estate investments. Accordingly, market players put forth discount offers and extended installment plans to lure customers into buying units, while also considering the financial crunch bitting most, if not all, businesses.
Notwithstanding, Cornerstone did not follow suit as our target clientele did not mind the price range per square meter and payment terms, considering that clients make purchase decisions when it seems rational at the time. Given the great qualities and facilities they get in return, buyers assume the current unit prices are reasonable and competitive.
In 2021, a breakthrough holds a promise for significant upside potential in the local realty sector since the CBE recently slashed interest rates by 3% to incentivize consumers and investors to invest in Egyptian real estate. Moreover, as of early next year, the government will move to NAC and roll out a brand-new transportation line, which will necessarily fuel demand for real estate investment in Egypt.
---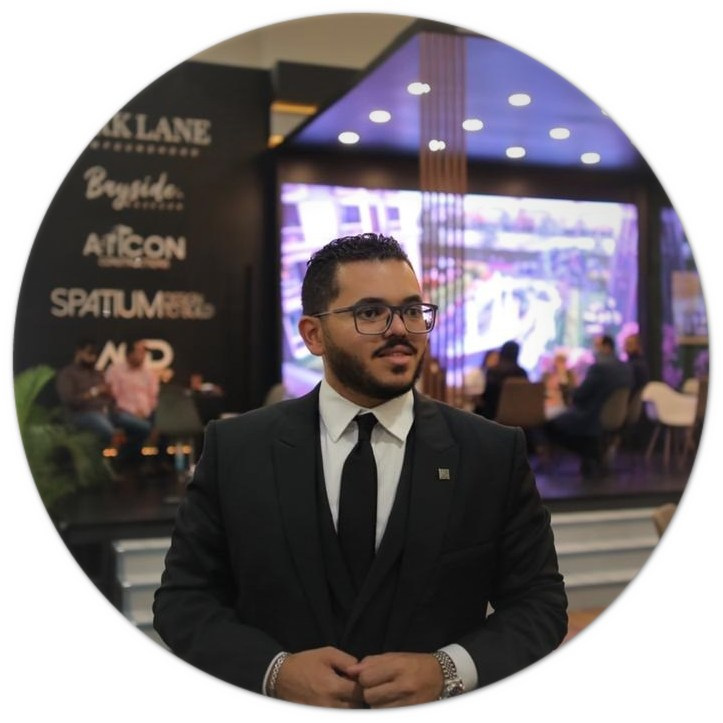 – El Attal Holding Vice-Chairman Mohamed Elattal
Year after year, the Egyptian property market proves resilient in the face of mounting headwinds and crises. In the language of mathematics, 10-15% of local developers' profitability got undermined by the Coronavirus repercussions. But real estate did not underperform relative to other industries, as in most cases, the benefits will likely outweigh the risks.
On a similar note, 2021 will seemingly be a better year for most market players, with no significant adverse consequences of the continued COVID-19 crisis on companies' financial position.
Conversely, developers will turn to smart home technology and digital marketing solutions for the coming period, bidding to attract additional customers and streamline doing business.
---
– Hyde Park Developments CEO Amin Serag
Egypt's real estate sector succeeded in overcoming the COVID-19 crisis by crafting flexible, adaptive strategies and approaches to ensure continued work on pending projects while maintaining on-site workers' and employees' safety. This comes in tandem with developers adopting digital solutions to continue the marketing and sales of existing developments, on top of the utmost commitment to applying the highest standards of precautionary, preventive measures when physically connecting with customers.
In the same vein, the local property sector makes a strong comeback through the successful edition of the most-anticipated real estate exhibition in Egypt and the MENA region, "Cityscape." Numerous top-level developers presented unprecedented offers on a broad range of high-end projects in Greater Cairo, NAC, 6th of October City, and the North Coast during the remarkable participation in the four-day event.
As things stand, Hyde Park sees the key takeaway from the challenges we have been through this year, together with those of 2021, is the high capacity to achieve better results next year, when restrictions will ease with promising news of vaccines.
---
– Iwan Developments CEO Waleed Mokhtar
Despite the slight recovery in economic activity, there is a prevailing possibility of another wave of the germ episode and hopes for the global distribution of an effective vaccine – factors that will continue to affect market growth until year-end. Meanwhile, as uncertainty grips businesses worldwide, it is predicted that investment volumes will fall by 38% in 2020, whereas growing by 50% in the subsequent year. Therefore, our bets are mostly for 2021 to kick off the real estate industry's healing process and put an end to a divesting pandemic.
If the outbreak recedes, Egypt's real estate scene may witness a boom in 2021, represented by public-private partnerships in all of the newly-introduced smart cities across the republic and other existing areas such as Ain Sokhna and El Galala City. The realty sector will also witness developers' return to west Cairo after the launch of many megaprojects across the board. The foremost is the Grand Egyptian Museum that will add a new dimension and reposition the inclusive area in the real estate investment sphere.
As a result of the Coronavirus crisis, big shifts come to real estate product specifications in the coming period, as the world moves to work and study remotely. Renowned companies (ex: Twitter, Google, Apple, Facebook, etc.) have cut office space by half to work from home permanently. Among different countries, one out of every three employees goes to work.
That requires developers to layout new home designs to be larger in space and make use of every bit of room available, besides creating home-based offices suitable for remote work and study. At this point, the installation of the latest technology of advanced communication and home automation is necessary. For the upcoming period, the largest proportion of real estate products will be marketed "online."
---
– Master Group Head of Marketing Mohamed El Kholy
Indeed, 2020 was a challenging year for real estate players in Egypt, concerning the Coronavirus effect on global economic sentiments, which has left businesses worldwide counting costs and wondering what recovery would thus be.
We, as Master Group, have put all risk factors into consideration to adequately grapple with the current emergency situation on a much analytical basis, bidding to come out with well versed with strengths and weaknesses, and thus, achieve the best results eventually.
As for future predictions, 2021 will be the golden year for real estate growth, with most developers putting new plans to boost revenues for the forthcoming year and power through the 2020 challenges. Master Group has also set rigid strategies and procedures for next year, aiming to formulate more success stories on many different levels and cope effectively with the anticipated growth rates.
---
– Misr Italia Properties CEO Mohamed Hany El Assal
Before the pandemic, market projections indicate that Egypt-based real estate developers would have forged ahead in 2020 on the back of the no-longer favorable conditions. Thanks to the ongoing health crisis, most predictions backfired, and we witnessed an unsurprisingly sharp decrease in property sales when the virus first emerged nationwide.
Nevertheless, during the last couple of months, and following the return of Cityscape, which is one of the most valuable real estate exhibitions in Egypt, sales started to rebound progressively. As a matter of fact, I believe that a vast breakthrough will happen in the Egyptian property market in 2021.
---
– The Land Developers Co-Founder & Chairman Ahmed El Tayebi
Many businesses will come out of 2020 with ample supplies of real estate properties designed for upper-middle classes, ergo the flood of extended payment plans, discount offers, and many other marketing tactics to lure additional buyers. Even though developers are now more cautious than before and are looking more thoroughly into proposed projects, understanding market fluctuations and studying consumer purchasing power is crucial to stand firm amid headwinds and possible crashes.
Considering the COVID-19 pandemic's socio-economic implications, it indeed wrought havoc with the local tourism, industrial, and hospitality industries, which sparked new concerns over taxation, labor force, and other scenarios, casting a shadow of uncertainty over the Egyptian real estate market.
In 2020 and beyond, bitter competition is foreseen among Egypt-based property companies, with 80% of real estate demand attended by low- and middle-income households. Speaking of sales prospects, I have pessimistic expectations for 2021, given the 2020 sky-high supply levels, weakened buying power, extra-long installment terms, paired with dips in unit prices for the rivalry to pick up steam.
All in all, with an annual population rise of around 2.5 mn people, according to the UN, it is safe to say that demand for Egyptian real estate will unlikely diminish any time soon. On the other hand, one of the gloomy predictions is that if stock volumes go to plummet in the short run, demand levels will be overwhelmed by many folds in 2021, experts agree.