Reporting by Ola Noureldin and Julian Nabil
Construction work is a vital part of the Egyptian economy, providing countless employment and infrastructure opportunities around the country; however, workers in the field still suffer from low job security, have no access to medical and life insurances, and receive no pension despite being at risk for some major injuries that can, at times, be fatal.
According to the US-based Center to Protect Workers' Rights, construction workers have a staggering 75% chance of suffering a disabling injury on the job. The most common injuries include strains and sprains, with workers also being at risk of trips, slips and falls, being struck by an object, and electrocution.
In aims to delve deeper into this marginalized sector, Invest-Gate speaks to three construction workers to get a glimpse of how they sustain their own living, and what rights they enjoy in times of injury.
Workers' Stories Retold
Moheb, a construction worker in his 40s, shares with Invest-Gate his story as he quit school back in Upper Egypt's Sohag only when he was at Grade 6, and later moved to Cairo to follow the footsteps of his family in construction work.
"I did not have the luxury to choose my craft as I had to work with my family mixing mud at a very young age," Moheb says, adding that one of his daily challenges was usually the long distance between the construction site and his home.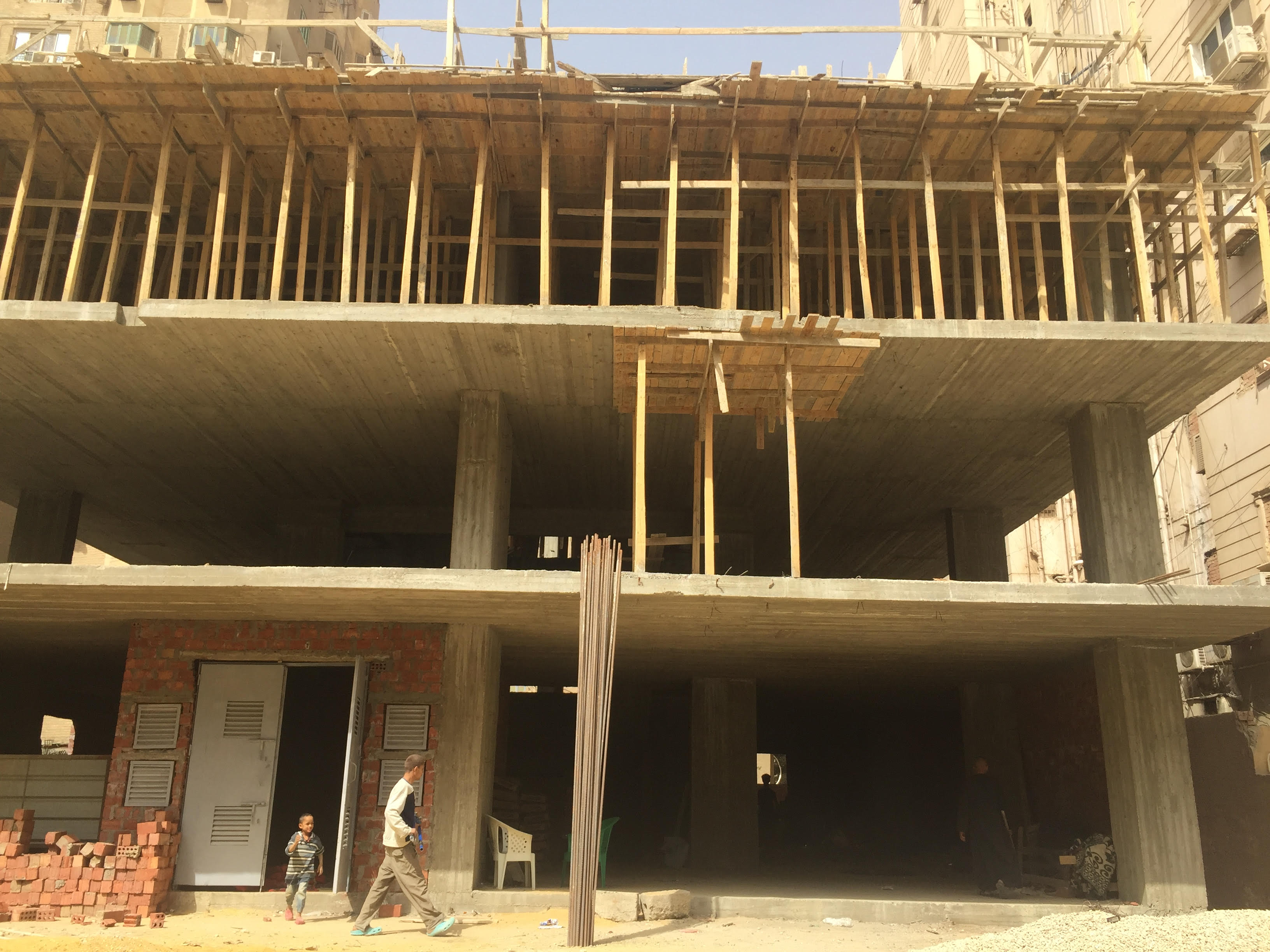 "I wake up around 6 am every day from where I live in Dar El Salam to make it to the [construction] site. It was difficult at first but one gets used to the long commutes," he adds.
Moheb gets paid EGP 140 as a daily wage, including transportation and food costs, yet he is mostly concerned about the lack of medical insurance.
"My health is my only capital, without it, I will not be able to provide for my family," he states.
Throughout Moheb's entire work in construction, no contractor or employer had guaranteed him medical insurance in cases of sickness or injuries.
"One time when I was young, I injured my forehead and the contractor was running away from paying the medical bills. They usually immediately look for a replacement in times like these, so there is not even any guarantee that we will have job security once we recover," he adds.
Benefits provided under the social security scheme are pensions, disability payments, sickness payments, maternity and death allowances, and unemployment insurance.
All private sector companies in Egypt are required to provide free healthcare for their Egyptian employees either through the Medical Insurance Plan of the Ministry of Social Affairs and Insurance or privately. They are also required to contribute to the Pension Insurance Fund of the Ministry of Social Affairs Insurance.
Meanwhile, 53-year-old Michael also shares with Invest-Gate his journey in the field throughout his over 30 years working in the construction industry.
"My entire family works in this field, so I did not really face any challenges because all the contractors know us from way back," Michael says.
Michael, who lives in Maadi, usually receives job orders at New Cairo, 10th of Ramadan, and Nasr City for EGP 130 per day, including transportation and food expenses.
"I usually say no to locations that are very far away, even if it means a higher daily wage, due to the lack of services, unavailability of water, toilets, and canteens," Michael says, adding that such offers would require him to sleep on sites, and he prefers going home to his wife and children at the end of the day.
 In cases of injury, Michael explains that a worker's position after recovery, medical bills, and insurance are never guaranteed unless the worker is employed by a trusted contractor or an acquaintance.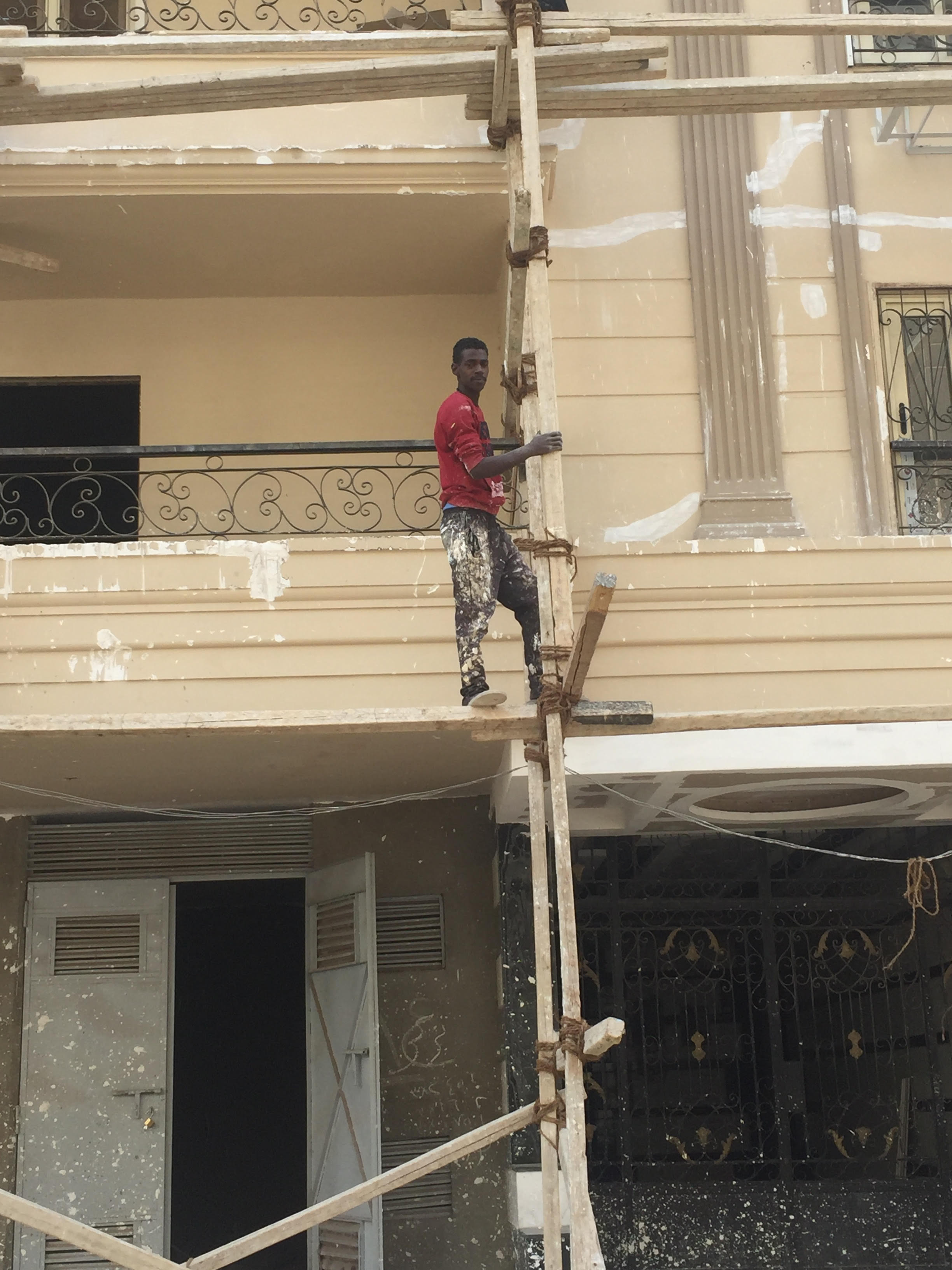 Additionally, Mohsen, a contractor in his mid 60's, who still works as a mason to support his family, gets paid EGP 150 for building 1,000 bricks. At this old age, Mohsen's health is deteriorating, yet he still endures the physical burdens of his job to make ends meet.
Building around 7,000 bricks a day, Mohsen's medical insurance is not covered in cases of sickness or injury. Living in Suez, he explains that staying at home, even for a few days' rest is not an option.
"I cannot leave work, at all, sometimes when a project is over I stay in the streets on the lookout for daily jobs, just so I can get home to my family with some food," Mohsen says.
Invest-Gate also speaks to Engineer Soliman Essam, who runs a small contracting company in Cairo regarding construction workers' rights across the country.
"If you are asking me if they receive their rights as workers my honest answer will be unfortunately not. They receive no benefits whatsoever and no official contracts oblige employers to pay them anything at times of injury. Only if the person they are working for has a good conscience they would spare the worker some money for injuries or if he needs to be hospitalized, but there are no guarantees," Essam says.
He claims that in larger construction projects, workers' medical insurances are only documented in paper after the project is completed.
"I remember more than 20 years ago, a worker fell off the seventh floor. We took him to be hospitalized right away and of course the company was bearing all fees, however, he did not make it," Essam says.
"Given that there is no life insurance, we visited the family and gave them some money. It was not a compensation for their lost son, however, he was the sole provider to a poor family of five back in Menofiya," Essam adds.
According to Article 17 in the Egyptian constitution: "The state shall ensure the provision of social insurance services. Every citizen who does not have the social insurance system shall have the right to social security, in order to ensure a dignified life if he is unable to support himself and his family."
The article also stipulates that, "in cases of incapacity to work or unemployment, the state shall provide an adequate pension for small farmers, agricultural workers, fishermen, and irregular employment in accordance with the law."