The unequivocal demand slump triggered by the Coronavirus crisis drove many potential clients to take a rain check on buying property for a while, resulting in some of the lowest net profits and revenues in a decade in 2020. Hit hard by the prolonged slowdown in the realty sector, Egyptian developers are betting big on the current season for the revival of their fortunes, making every effort to woo home shoppers with freebies and discounts, and as a ripple effect, invigorate the real estate landscape.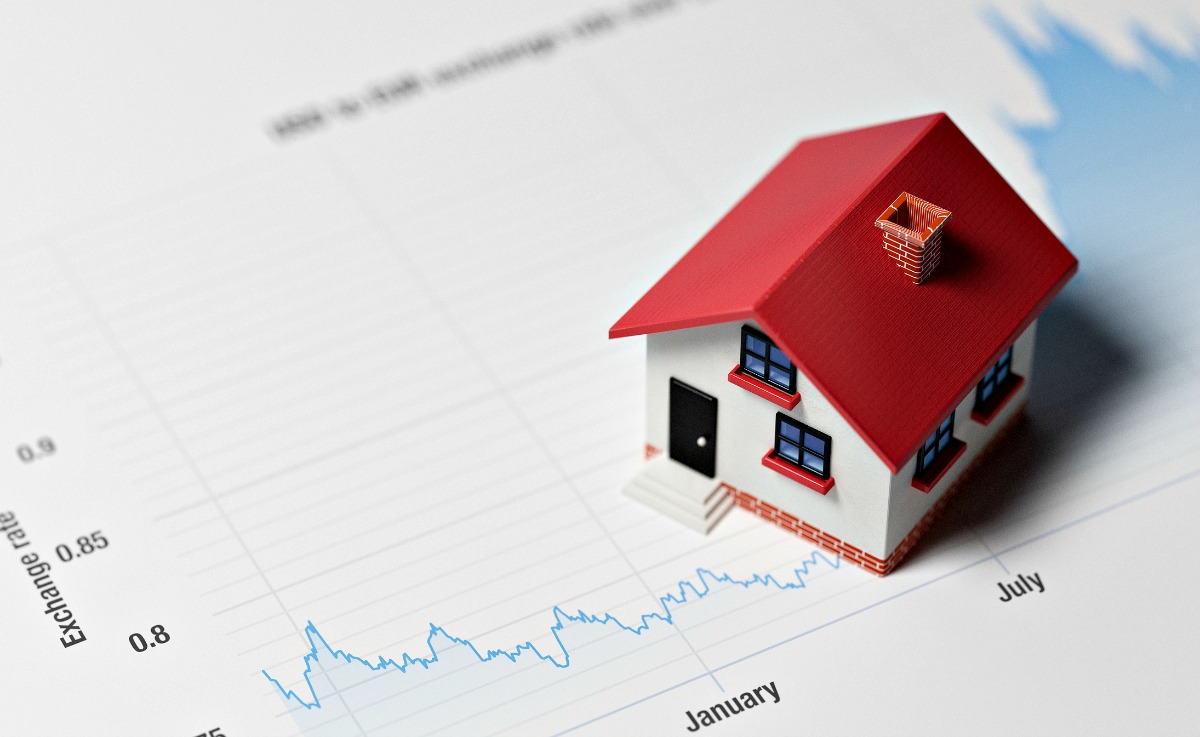 In Q1 2020, Egypt's five biggest EGX-listed real estate companies (Talaat Moustafa Group (TMG) Holding, Palm Hills Developments (PHD), Sixth of October for Development and Investment Company (SODIC), Emaar Misr for Development, and Madinet Nasr for Housing and Development (MNHD)) reported a combined profit drop of nearly 31%, as property sales set back in the wake of the germ episode, Nemat Choucri, head of equity research and real estate at HC Brokerage, earlier told Reuters.
Accordingly, market players got into the festive mood a bit earlier this year, as many of them were seen coming out with some attractive offers even before the rise of the pandemic in March, while others have unveiled their offers just now as the outbreak curve turns down from the peak. From requiring zero upfronts to providing extended payment terms, it has been raining offers from the realty sector, in a bid to drive the hard bargain, make up for the recent losses, and cash in on the festive season.
Invest-Gate looks under the hood to see if these marketing gimmicks offer value to buyers by interviewing several Egyptian real estate developers, who share their insights on how the year is coming together as well as present the various attractive offers tailored to cater to the changing consumer behavior, asking them to also layout the cascading effect on their sales and profit margins.
Survival of the Fittest
Thanks to the Coronavirus-induced slump, many developers have already run out of the queue, while many others are still leftover in line. As rightly said that the winner of the war is the king, similarly only businesses to survive this temporary drop and outlast the current crisis would be rare diamonds and king in their field. In the property industry, law of the jungle is enshrined as the ultimate winning card.
"All companies followed a survival plan during the pandemic," says Master Group CEO Mohamed Lashin, "We stuck to the annual price rise that took place in early 2020, and to make it easier for our clients we provided them with the 'Lucky Number 13' offer, which is a 13% upfront, 13 years of installments, paired with a 13% discount on full price."
Despite the odds, most real estate firms resist selling at "silly" prices that are far below the asking price tickets. Instead, they try so hard to disguise any reductions by offering incentives to property purchasers and investors, hence offset price hikes.
"As far as we did not lower the price of the product, we have only provided customers with extended payment plans as an appreciation of the ongoing emergency situation. Meanwhile, this should not affect doing business in any way," Lashin explains.
Indeed, Master Group is not the only company to custom-make some well-crafted payment features and offers to cater to address the liquidity concerns of buyers and help them stagger their payments, given the present global health crisis, but other industry peers are recently hopping on the bandwagon to further heat up the competition by studying the new market dynamics.
Bahrawi Investments, which sells dream vacation homes at its Red Sea flagship project La Hacienda Ras Sudr, is one of those developers that kept an eye on market trends since the early signs of the pandemic, bidding to better understand how the COVID-19 havoc is changing customer preferences, needs, and expectations.
"From the data gathered and surveys analyzed, [Bahrawi Investments] assumed the main reason behind the sudden drop in consumer purchasing power is psychological; the notion of the uncertainty of what the future might hold and the new travel and mobility restrictions issued by governments all around the world has undoubtedly affected all areas of life," Bahrawi Investments General Manager Sarah Youssef was quoted as saying.
"In light of these findings, we have created a new payment plan where the buyer's first payment is six months after signing the contract, which assured the customers that their money is intact till then as well as gave them confidence in our product and vision," Youssef continues.
Iwan Developments is also following a similar path to lure more homebuyers. Waleed Mokhtar, the company's CEO, tells Invest-Gate, "We are offering a grace period of four to six months before the first installment. It was successful as we managed to double and triple our sales volume and achievements every month."
Additionally, Iwan Developments is currently presenting zero-down offers and installment terms of up to eight years, or a 10% upfront and 10-year payment plans, for residential units in Ain Sokhna's Majada project. As for west Cairo's "The Axis," potential clients are granted eight- and nine-year installment schemes when paying zero and 10% down payments, respectively.
Home shoppers, however, can lay hands on new residences at the Egyptian developer's other west Cairo compounds (i.e. "Atrio," "Alma," and "Jedar" projects) when putting down a 15% upfront, while settling the remaining amount over eight years of equal installments, Mokhtar underscores.
Vow Developments follows suit by working on two main axes when coming up with new flexible payment options to attract the largest number of customers during the Coronavirus outbreak. Firstly, for its project in the New Administrative Capital (NAC), "SOLAS," the developer turned to mitigate the financial obligations on new customers, thereby allowing them to acquire new units via zero-down deals, besides installment plans of up to eight years.
"The company also looked into meeting the needs of investors shopping for distinguished products, at the best possible prices. This was done by releasing major discounts, with different payment methods, while also promising the highest return on investment (ROI)," Vow Developments CEO Amr Ashour adds.
Along the same lines, Egypt-based real estate developer Inertia springs into action by exhibiting some extended payment schemes for its various property developments across the country and, of course, with less down payments, yet with a twist.
"We split the upfronts into two equal payments, which helped in the decision-making process of potential clients and gave them the confidence to commit to such a long-term investment, especially that our products managed to tap a large range of price points," Developments Director of Inertia Hussein Sheir elaborates.
Among the Egyptian property developers that engaged in this fierce rivalry well ahead of the pandemic's inception, Better Home Group is currently undertaking four integrated developments in NAC, namely "Midtown Villa," "Midtown Solo," "Midtown Condo," and "Midtown Sky," providing possible purchasers with different payment schemes and options.
"Our offers were not altered by the COVID-19 hit. In fact, we have always been releasing a variety of fixed flexible, and convenient payment options to our valuable customers, including installment plans of up to seven years, with just a 10% down payment," Better Home Group General Manager Ashraf Adel points out.
Better Home Group took the initiative to build low-cost and small-size residential properties in NAC, offering 90-square-meter apartments at its Midtown Sky compound, with an asking price of just EGP 555,000. Being the first of its kind in the new capital, this move aims at luring the country's low- and middle-income classes, which claim the bigger chunk of the Egyptian population, Adel notes.
Meanwhile, in light of the Coronavirus outbreak, El Attal Holding is presenting an eight-year installment plan, after customers settle a 10% down payment for properties at its flagship project in NAC, dubbed "Park Lane Compoundhood," the chairman remarks.
"We rolled out a 10-year flexible payment offer for a very limited time, where potential buyers pay 10% now and the rest on possession of the property. Our target sales volume is 110%, which is simply a reflection of our competitive position on the Egyptian real estate market," El Attal Holding Chairman Ahmed Elattal confirms.
---
Results & Benefits of Incentives
Regardless of business size, the key to long-term survival rests in weathering the short-term impacts of the current pandemic climate, along with its subsequent financial impacts.
Some property developers did not have resort to the provision of extended installment terms to attract more customers amid the Coronavirus crisis, yet managed to hit their target margins by customizing some flexible offers to suit their clients' different needs, for example, MARAKEZ for Real Estate Investment, which is a subsidiary of Saudi Arabia's conglomerate Fawaz Alhokair Group.
"With most companies reporting a decline in sales figures in Q1 2020, MARAKEZ has met its targets, with a significant rise in sales reaching over 75% of its expected sales target for 2020. This was mainly due to the trust the company has established and for its commitment to early delivery dates, as seen in its first residential project in west Cairo, AEON Courtyards, which is being delivered ahead of its contractual dates," says Chief Business Development Officer of MARAKEZ Ashraf Farid.
According to Farid, who urges the execution of construction plans and project deliveries on time, "While it is important for businesses to find the ideal balance to manage cash flow in the short run, companies should have a strong financial position that allows them to remain in the market in the longer term as well."
Bahrawi Investments' general manager agrees with the latter expert's notion, emphasizing, "What makes any company successful is the ability to create a balance between its interests, and the needs and interests of its clients. If a brand values its customer base, then it will make the necessary sacrifices to meet consumers halfway or otherwise, it would cease to exist."
That is why market gurus suggest tailoring offers that accommodate to the benefit of both real estate developers and buyers. Landmark CEO Amr Sultan points to his company's approach to reaching equilibrium and notes, "Aiming to make on-time deliveries, our payment plans are structured to not only fit our target customers during times of crises, but to also ensure a steady flow of cash that helps us to keep up with construction progress as well as fluctuating costs."
He further highlights, "Given the initial shock in March and the short summer 2020 season, we could not reach the targets set out at the beginning of the year. However, with the employment of alternative marketing plans, virtual tools, as well as, adoption of new methods to cater to the new consumer needs, we were able to exceed our expectations for such uncertain market conditions and achieve goals that we are certainly proud of."
As a matter of fact, many real estate developers consider the offering of flexible and extended payment schemes to help ensure the company has operational capital to pay partners, record timely deliveries, and place a curb on bank borrowing in the short run.
For one, Tatweer Misr President and CEO Ahmed Shalaby sees this method to guarantee fruitful results, stressing, "While you might think that such a strategy will be accompanied by reduced sales and a weaker market position, yet we managed to post 75% of our targeted sales for the first half of 2020. This, in an already struggling market, meant success for the company, which will have a positive ripple effect in the long run."
More market players take pride in their well-thought-out incentive schemes such as Bahrawi Investments. Youssef indicates, "The new payment plan was met with great success and we have exceeded the target set for it. We are proud that we could meet not only our customers' needs on the ground, but also meet their psychological needs and peace of mind."
One of the rising stars that made headway by leaps and bounds when it comes to the upward trend of real estate offers during the current season is Egypt's national property developer City Edge Developments, which went down a storm to log some recond-high sales in the recent period.
"We have tailored special payment plans, with lower down payments and extended terms, to facilitate additional transactions. These offers have improved our sales volume to reach around EGP 9 bn to date, but is still short of our original targets that were set before COVID-19," City Edge Developments CEO Mohamed El-Mikawi exclusively reveals to Invest-Gate.
These attractive payment offers, according to El-Mikawi, bring forth further pressure to bear on financial margins. However, increased sales make up for this shortcoming.
Tatweer Misr's CEO draws attention to yet another paradox of the rising trend of real estate offers to wade through the sluggishness that has plagued the property market: the 2016 currency devaluation, which substantially affected consumer purchasing power in Egypt over the past years.
Back then, EGP flotation made it almost imperative for property developers to flood the real estate sector with post-handover flexible and extended payment plans of up to 10 years, bidding to lure many more local and foreign investors amid market stagnation.
Shalaby elucidates, "With the COVID-19 crisis arising in a period when the market is already bombarded with a plethora of 10-year payment plans, a further extension will definitely reflect negatively on local property developers, particularly with the absence of a proper mortgage finance system in Egypt."
"In the past years, developers would cover project costs, in parallel with making profits, over five to seven years. Nowadays, market players are in a pickle for delivering units sold pre-devaluation, which were constructed at larger-than-expected costs, and thus, reducing – or in some cases eliminating – profitability."
"This has driven numerous property companies to resort to credit loans, especially after the Central Bank of Egypt's (CBE) initiative to cut interest rates to accommodate the current market pressure," the CEO further states.
Such easy payment plans and cash discounts do not come cheap for buyers and developers alike. The price of the property for clients who intend to opt for the extended schemes is sometimes higher, compared to those going for the lump sum cash option, as the free-floating of the Egyptian pound led to high tides of prices on the open market.
On the other hand, this tends to stress the margins of real estate companies in the near term and nullify the benefits of rewards, thus putting cash in a less advantageous position. Not surprisingly, some long-standing developers are seeing major perks behind this kind of realty offers, given their reasonable unit prices, as well as overheads being held within planned range even in times of crisis.
It is, therefore, necessary to closely manage and monitor the flexible payment schemes being rolled out in today's property sector for being a temporary offering that has two main targets to achieve: improving liquidity and attracting more clients to the diversified products being released across the country, says Inertia's Sheir.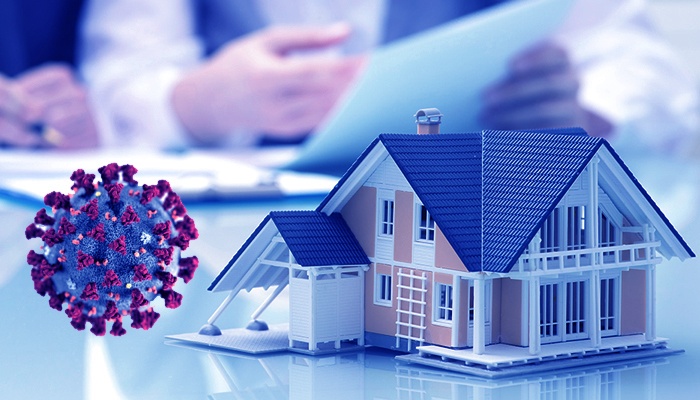 The key takeaway is that the current festive season is bringing in lots of happiness and optimism, not only for real estate companies, but for customers as well. While deeming the COVID-19 shock as an auspicious time to seal more deals by touting incentives, developers need to be very wary when fine-tuning/tailoring attractive offers for more buyers. Tatweer Misr's Shalaby concludes that offering longer-term payment plans is not a cakewalk, but rather a burden on businesses, eventually stress-testing the realty sector and possibly leading to a liquidity crunch, if clichéd, in the near future.