"The Egyptian economy is stable and is still able to face the repercussions of the Coronavirus hit." That is how Minister of Finance Mohamed Maait sees the impact of the ongoing germ episode on the national economy in 2020. Of course, various industries contribute to this ascendancy in many aspects, but the ways in which the property market influences the economy are vast.
When embarking on the National Strategic Plan for Urban Development 2052 a couple of years back, Egypt's endeavors were not only limited to the implementation of new cities and suburbs far from the center. Conversely, increasing urbanization bears the potential to boost economic growth and offer a higher quality of life for all.
The new agenda describes urbanization as a transformative force capable of creating prosperity for all, leaving no place and no one behind. Speaking of which, according to the Central Bank of Egypt's (CBE) monthly bulletin, the property sector's GDP share was around 3.6% YoY over three fiscal years ago, before soaring to 3.9% and 4.1% in FY 2018/19 and FY 2019/20, respectively.
While Egyptians grow in number to reach more than 100 mn people last year, thousands of additional residential properties are in the pipeline to accommodate the country's ever-growing population (i.e. pent-up demand for real estate all the way), CEO of City Edge Developments Mohamed El-Mikawi affirms, noting that youth represents the majority of potential buyers nowadays.
"With a supply gap of 3 mn residential units in 2020, Egypt's property market will forever score a general drive for real estate purchasing, whether as a safe investment to hedge against inflation or an asset to pass on to the kids amid continuous price hikes," El-Mikawi was quoted as saying.
Ahmed Atallah, Senior Vice President of Badya Development, Palm Hills Developments, says the pandemic has proven the ability of the real estate market to flourish and stand firm for resulting in proliferating growth rates, "despite the stagnation witnessed at the beginning of 2020."
"There is no doubt that the property sector is ranked among the safest pillars for investment, especially during crisis times, for being one of the most long-term prominent assets. Currently, Egypt's real estate sector is witnessing an uplifting turn on the back of the development of new smart cities, together with multiple roads' expansions, which, in parallel, paves the way for more job opportunities," Atallah elaborates.
As a second wave of the COVID-19 outbreak emerges, Invest-Gate attempts to explore the dynamic relationship between economic growth and real estate, reaching out to several key market players to find their insights on the role of the brick-and-mortar industry in pushing the Egyptian economy forward, despite the global disruption due to the continued health crisis.
First in Line: Public Developments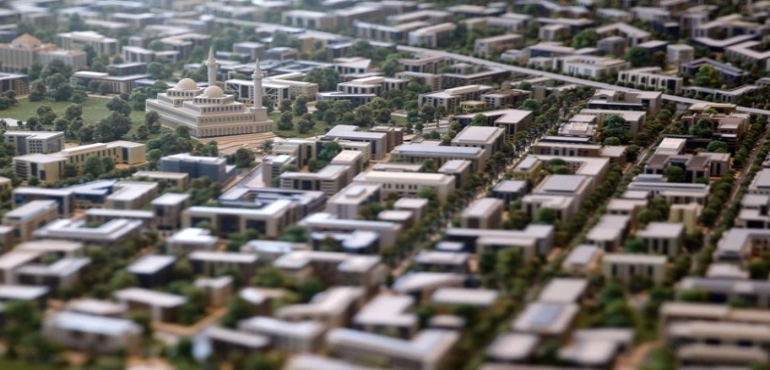 From July 2018 to June 2020, work to catalyze and enhance change has been in full swing as public investments reached EGP 324 bn during this period.
In less than two years, around 7,320 developments had been carried out, 498 of which are real estate projects valued at EGP 56 bn, Minister of Housing, Utilities, and Urban Communities Assem El Gazzar announced in late December.
In 2020 only, at least 103,000 housing units have been implemented across various new cities in Egypt, at a combined cost of EGP 23.46 bn, El Gazzar further stated.
According to Inertia CEO Ahmed El Adawy, "Egypt's realty sector is seeing buoyant demand due to a growing population that stands at around 103 mn thus far. Meanwhile, only 7% of the country's total land area are utilized and this indeed creates a gap between the local supply and demand pillars."

"Beyond that, Egypt is the most populous country in the Middle East, while being the third most populous in Africa and the thirteenth most populous in the world. Therefore, urbanization and maximizing land utilization are a priority for the government, which aims to increase the percentage of urban land to 14% by the year 2052," El Adway tells Invest-Gate.
Generally speaking, experts agree that real estate marks one of the mainstays of economic activity, referring to its fundamental contribution to achieving the goals of Egypt's sustainable development agenda, notwithstanding safeguarding against repercussions due to the Coronavirus calamity.
Last year, Egypt maintained its position as the second biggest recipient of foreign direct investments (FDIs) in Africa and the Arab world. Iwan Developments CEO Waleed Mokhtar attributes this fruition to the resilience of the local real estate sector, owing to the ongoing construction of 20 new cities, along with the development of 23 existing others.
"Beyond that, headline growth in Egypt's economy has stabilized in the face of the ongoing pandemic. That is why real GDP will continue to outperform its regional peers, averaging 2.6% and 3.6% in FY 2019/20 and FY 2020/21, separately," Mokhtar explains.
Marseilia Group Chairman Sherif Heliw brings attention to the correlation between property demand and pre-crisis sales ratios, which local developers have been mastering for the past period, especially during the pandemic
Heliw tells Invest-Gate, "The flexibility in installment terms offered by realty firms has given customers a higher capacity to plan their periodic payments based on their financial solvency and purchasing power."
Mountain View Chairman Amr Soliman also highlights the pivotal role of property investment, specifically in times of global recession, not to mention its significance during ordinary circumstances. "In normal times, Egyptians perceive real estate as a safe haven because its value never wanes."
"Since the inception of the COVID-19 pandemic, some industries came to a near halt. However, Egypt's realty sector forged ahead with no turning back. This is mainly due to the state's efforts to underpin and promote local real estate as one of the most important sectors in the economy, with work at full steam for the development of 60 new and existing cities across the country in 2020," Soliman continues.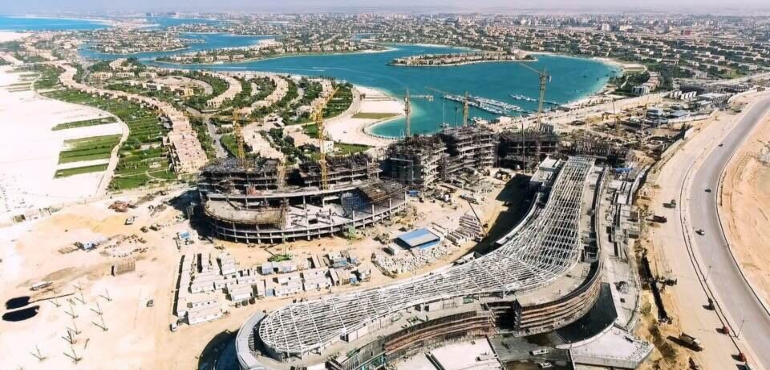 That includes the introduction of the New Administrative Capital (NAC), New Alamein, New Mansoura, and many others, all making room for building a plethora of large-scale real estate development projects by both public and private sectors, according to El-Mikawi.
Perhaps that is why the New Urban Communities Authority (NUCA) has recently nodded the allocation of 50 mixed-use plots in 16 new cities for diverse real estate activities, in efforts to urban expansion and the provision of a myriad of additional investment grabs to local and international investors, as highlighted in an official statement last January.
---
Crisis Response
As deficits mount worldwide, Egypt's strong governmental policies to weather the present turbulent times have certainly enabled all industry-related players and bodies to gain ground and proceed with the national strategic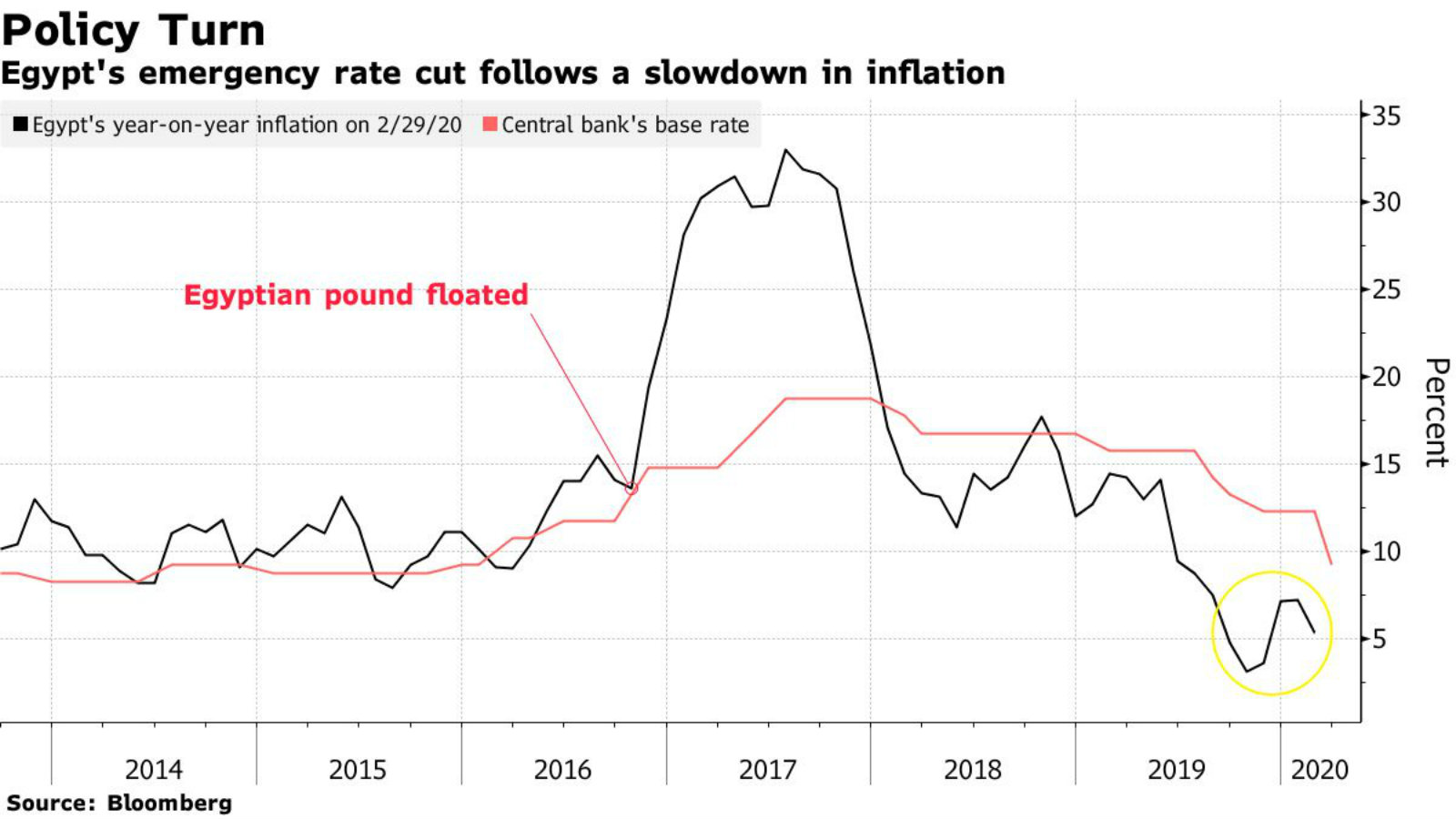 development plans.
Soliman explains, "Since the beginning of Coronavirus, individuals and industries have been adjusting accordingly. With the upward trend of more buyers shopping for properties across the newly-introduced projects, the government is easing the process for developers to continue their ongoing operations."
For starters, following a noticeable slowdown in inflation, the CBE has made its biggest rate cut on record, slashing interest rates by 300 basis points during an emergency meeting in March 2020, in a bid to provide "appropriate support" to the Egyptian economy amid the global outbreak and its economic implications.
During the same meeting, the central bank has also extended the tenor of all bank loans for a six-month period. The extension applies whether the facility is held by a small- and medium-sized enterprise (SME), a large corporation, or an individual borrower.
Moreover, in early January 2021, El Gazzar approved the extension of full payment of outstanding residential and non-residential arrears to March 15, with fines exemption. The move is aimed at prompting investors and buyers to pay their financial dues on residential, administrative, and commercial properties.
"All that lend a helping hand to developers handling in-progress developments for giving a boost to work on construction sites," Mountain View's chairman adds, confirming that the construction industry offers about 3.7 mn jobs to daily-wage informal workers, "which acts as an incentive for the government to maintain such jobs for positively contributing to employment rates."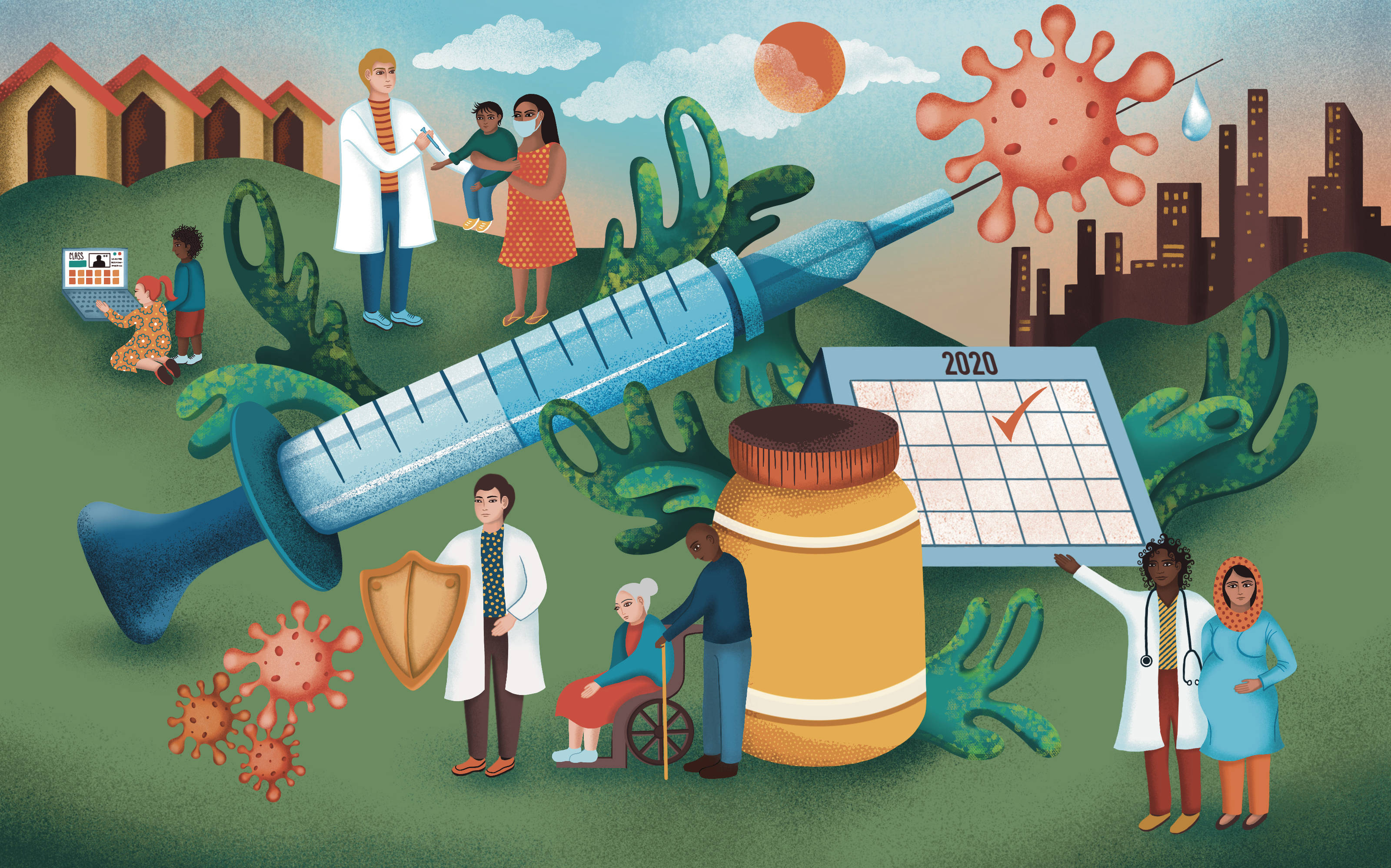 Likewise, Heliw underlines that such wise decision-making has aided authorities to manage this challenging situation internally by providing surplus cash to the real estate market, thereby driving economic stability to overcome the crisis.
As such, the resiliency of the local realty sector and its quick rebound from the COVID-19 shock, says Iwan Developments' CEO, have contributed to terminating possible collapses by "acting as a catalyst to the healing process" (i.e. economic recovery). Increases in government spending, rising natural gas production, and an enhanced regulatory climate were the main drivers to fast-track the return-to-work process.
"In my opinion, if it were not for the speedy problem-solving, the flexibility in dealing with challenges, and the well-thought-out planning to adapt to the new normal and work around the obstacles that could have hindered construction activities, project deliveries, and so on, the situation would look so dissimilar," Mokhtar assumes.
He continues, "Unlike other severely hit industries such as hospitality, tourism, and retail, we are beholding actively functioning commercial and housing sectors, working efficiently to reinvent new and adequate solutions that will reshape the futuristic real estate products."
Along the same lines, Soliman expects the country's economic growth to hit 3.5% YoY in 2021, which would definitely benefit most industries, particularly real estate with all its various subsectors, whether commercial, administrative, or residential. "It is also foreseen that the property sector's average contribution to GDP would reach about 20% YoY, directly and indirectly, by year-end," he reveals.
While there is reason to recommend caution in the short run, but in the longer term, real estate will benefit from stimulus measures and solid fundamentals that will undeniably create value for consumers, on top of driving economic prosperity. By the second half of the year, at least two dozens of new cities will be rolled out nationwide; deliveries already commenced in NAC. So let us wait and see how these things develop, though it seems that Egyptian markets would soon raise the bar among regional peers.