When there is a will, there is always everything else. The business scene, recently in Egypt, has seen many new small projects to startup businesses that made it big in a short amount of time. Invest-Gate speaks to Laila Badawi, a leading entrepreneur in the Egyptian market. Today, Laila Badawi, a Cairo University engineering graduate, who chose a career in design because she "feels challenged by problem solving and has a passion for the arts and crafts," and started her own business with the philosophy of creating spaces that adapt and fit harmoniously within their surrounding environments.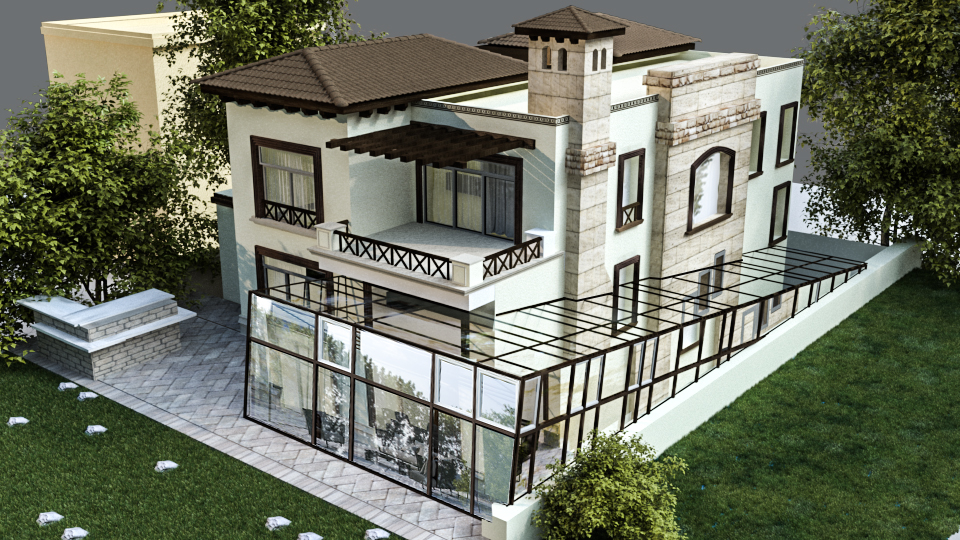 Invest-Gate shares with you excerpts from Badawi's interview.
WHAT PROMPTED YOU TO START YOUR OWN BUSINESS?
Badawi: A few years after graduation, I mustered the courage and undertook some freelance design projects. The positive feedback I received from my clients in these endeavors encouraged me to start an initiative which I named "Laila's Surprise" to upcycle old furniture. My initiative won the "Hassan Fathy Award for Architecture 2013" and this undoubtedly boosted my confidence in taking on more commercial projects and creating Grids Architects. Actually, after I received the award I started believing in the importance of risk taking and felt unstoppable. I was certain by now that I can set up my own business and build my own team. I actually yearned to share my knowledge and experience with other architects and in a way, share my success with others. I believe that it is because of taking risks and diving into diverse projects that I attained the "Cairo Design Award in 2017" for "Skatebox."
TELL US MORE ABOUT GRIDS ARCHITECTS AND HOW WAS THE IDEA BEHIND IT CONCEIVED?
Badawi: I created Grids Architects – a Design Office – because I wanted to take the lead in setting up a space for innovative designers. I hope that by leading Grids, I will be able to influence my team in not only being creative but truly innovative, different, and to think outside of the ordinary. I want Grids to be the design firm you go to when you want to stand out. I want our designs to represent, who the client is and to create spaces, which cater to these clients' way of life and not to merely recycle cliché and obsolete designs and ideas. Grids architects, in my vision, will cater to everyone, but would best serve clients, who have new ideas or complicated visions for their living space. I also yearn that Grids becomes a hub of leading designers with distinct avant-garde visions, striving to implement design ethics rather than design style.
WHAT ADVICE WOULD YOU GIVE FEMALE ENTREPRENEURS, WHO WISH TO LAUNCH THEIR OWN BUSINESSES?
Badawi: My most heartfelt and sincere advice is the following: Do not make it a one "woman" show! It is of utmost importance that female entrepreneurs have a reliable partner or team to share their journey and burdens. I say this for many reasons: first, to maintain your sanity, pace, and energy, it is important to leave some room for a personal life. Secondly, if you are in the process of building a family, as is my case, it is important to have a support system. Finally, it does not hurt anyone to give other women a chance in building a career and to empower them.
WHAT OBSTACLES DID YOU FACE WHILE STARTING AND RUNNING YOUR BUSINESS?
Badawi: The first obstacle I faced was finding my own courage, it is not easy to put yourself out there as a business owner and market your services. You have to strike a balance between confidence in your skills and being humble enough to be approached by potential clients. This is the first impression and it is also important for recruitment. Finding talented team members, who believe in your vision and join the startup adventure took a lot of effort as well. Along with financing, licensing, and figuring out taxes, starting a business requires a leap of faith and a lot of consultations with people around you. Listening to various experiences in the same field or a different one can help in establishing a realistic strategy and expectations.
DO YOU THINK THERE ARE CURRENTLY ENOUGH FEMALE ENTREPRENEURS HAVING THEIR OWN BUSINESSES?
Badawi: In the design sector, there are many talented female designers. However, I do not think they are fulfilling their true potential. Individual designers get caught up in the details of projects rather than planning strategically to develop a business with a steady flow of projects. Even in other sectors many female entrepreneurs start projects like cooking, baking, jewelry design, etc., but they never really take risks to inject enough capital and ensure their projects turn into a business. I encourage female entrepreneurs to dream big, to take the extra leap to ensure that their projects blossom into larger scale businesses.
WHAT DISTINGUISHES YOUR WORK FROM OTHER INTERIOR DESIGNERS/ARCHITECTS?
Badawi: In Grids Architects, we focus on design quality, which is based on in-depth research for each project. It is common knowledge that architects need to follow standards in commercial and corporate projects, but Grids Architects also carries out research in residential projects. We take time to understand each client's personality and to create a unique project which resonates with its owner. Grids to design is akin to beat in music. We take pride in the fact that we do not follow a specific style we just create logical solutions to suit the rhythm of each adventure.