A building is like a plant, if no one looks after it, it will only take it some time to lose its value. In such wise, facility management (FM) emerged in the 1970s, sustained by a strategic vision that successful management of the built environment should embrace a multi-pronged view of internal facilities in a progressively dynamic world.
Soon enough, the industry rippled out and gained a solid foothold all over the globe. This rapid evolution was accompanied by a widespread expansion in the sector's scope to encompass a broad range of services, which fell eventually in two major groups: Soft services such as janitorial and housekeeping duties, landscaping, catering, and hospitality; hard services, which include proactive maintenance and repair, heating, lighting, plumbing, and ventilation. Last year, the magnitude of international FM business was valued at USD 3.25 bn, according to the 2018 "Global FM Market Report" by the Institute of Workplace and Facilities Management (IWFM).
On that ground, Invest-Gate puts the different FM business models under the microscope, in a bid to develop a better understanding of this growing industry and portray a clearer image of its potential in Egypt, underlining its effectiveness on the local property market.
Local Market Overview:
At scale, the industry has started to garner higher attention across Middle Eastern countries during the past few years, particularly in Egypt, providing a new, yet substantial, pillar of any high-end development projects.
The appearance of the FM industry in the Egyptian property sector is attributed to the developers' urgent need for a third-party player to ditch the headache of providing comprehensive management services, aside from their to-do lists. It also facilitates communication between the company and its clients about everyday management services, according to an official executive at Amer Group.
Putting this business model into effect boosts the companies' performance and ability to effectively cut operational costs and rationalize energy consumption, Middle East Facility Management Association (MEFMA) President Jamal Abdulla Lootah elaborated.
On his part, property brokerage firm Coldwell Banker's Development Director Sherif Hassan emphasizes that the FM industry contributes to real estate growth in developed countries and this should be the case in emerging ones too.
---
Feasible Models: In-House or Outsource?
Although the application of FM business takes different forms and covers a broad variety of specialties that fall within different categories, the general concept of FM has been crystallized to deeply connect and complement the practical operations of some major industries.Delving deeper into the current models, it appears that some corporates prefer to have a dedicated in-house department or add a facility manager job role to its hierarchy for the facilitation of FM services. Yet, others opt for outsourcing professional and specialized service providers.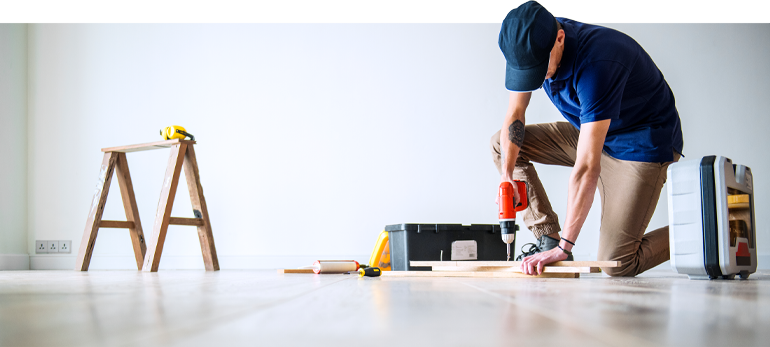 Outsource:
Identifying the key differences between both applications, Hisham Saleh, commercial director of Contrack FM – a total integrated facility management service provider, clarifies that assigning an outside organization enables companies to focus more on major business activities. Simply put, outsourcing helps save the hassle of supervising a plethora of workers and handymen, not to mention following up on details related to maintenance and cleaning, thus eliminating the burden of critical non-core functions, he elaborates.
Established in 2004, Contrack FM, which is jointly owned by Contrack FM International and Orascom Construction, marks one of the early birds in Egypt's FM industry that has notched up a scalable success in the local market and established its position ahead of the curve, namely as an outsourced provider. It currently acquires the highest FM market share in Egypt, with a turnover of EGP 300 mn.
The commercial director of Contrack underscores that another benefit to outsourcing is guaranteeing no delays and much better quality. This is due to the strict terms and conditions stipulated in the current agreement contracts, which set a professional framework for the management process.
For that reason, the government seeks to outsource foreign FM operators to distinguish its national projects with new building management concepts, while providing clients with the highest quality possible. Last June, Official Spokesman of Administrative Capital for Urban Development (ACUD) Khaled Elhusseiny revealed that big deals would be inked with foreign companies to manage the New Administrative Capital's (NAC) wastewater networks, power grids, and sewage facilities. US-based Honeywell Building Solutions and French state-run EDF Renouvelables are the top two candidates for these signings, he further stated.
However, actual applications of the outsourcing approach have been stumbling over many road bumps all along the journey. Saleh tells Invest-Gate that one major hurdle his company had been facing at its early stages was lack of awareness of FM concepts. Another barrier holding back the outsourcing of FM works is its relatively high cost versus in-house. Several market players are unwilling to pay for world-class building services, when they can be provided internally at a lower cost.
Indeed, the critical status of Egypt's economy, on the back of the EGP flotation's aftermath, made the adoption of an outsourced FM model even more unlikely when it comes to the residential sector, especially since developers strive to slash their budgets and charge further maintenance fees from clients.
In-House:
On the flip side, several other companies have stuck to the in-house FM model, especially at residential projects. But, in most cases, its successfulness was stuttering, as a result of housing price hikes coming in the wake of the currency devaluation in November 2016, which had posed serious challenges for property developers, in particular. Hence, they had to incur more expenses or ask residents for some extra fees.
Evidence of that is Total FM, which was established by Amer Group in 2009 to offload building management from its other duties, requiring unit buyers to deposit 10% of the initial purchase price for maintenance. But, this amount soon failed to provide enough value for the services offered, following the upward price fluctuations, thereby created a price gap. The only way out was to ask clients for extra maintenance fees, who objected to such an approach. Further, an official executive from Amer Group tells Invest-Gate that there are current internal plans to restructure Total FM's hierarchy and reallocate its tasks and responsibilities among different departments.
In the process, it has been borne out that this is not by default the general norm of insourcing FM, as Coldwell Banker's Hassan affirms that TMG Holding delivers outstanding in-house building services at some of its residential communities, yet of low quality at some projects.
After all, it all depends on the adopted approaches, in terms of labor supervision, follow-up processes, and service providing schemes, the development director concludes.
---
Best Practices & Bright Prospects
The sweeping business of FM has managed to draw streams of investments despite being a new industry, after being deemed a potential market's growth engine. Nowadays, FM services are commoditizing, as the tangible demand signals a bright outlook for the market across different nations.
Within a ten-year framework, experts such as Head of High Performance Green Building at US General Services Administration Kevin Kampschroer and Dean Edelman, director of real estate at US-based General Dynamics Information Technology, forecast the traditional concept of FM business to taper off and gradually morph into a more comprehensive and integrated industry that not only handles on-site facilities, but also manages user experience, according to a recent survey by US-based research body Royal Institution of Chartered Surveyors.
"Competition within the Egyptian FM sector is growing rapidly as a result of the accelerated pace of urban development; the competitiveness rate has increased by at least 60% among local companies. We can say that real estate companies are increasingly adopting management best practices, with leading companies in the Egyptian market recognizing the important role of management and maintenance functions in improving performance and efficiency," MEFMA's Lootah stated.
To sum up, Egypt's FM market has been experiencing an immaturity phase of transformational movements during the past few years. It is now turning into a disruptive trend and a fundamental industry, acting like a real growth engine across many industries, while ensuring more yielding investments at one end and higher service quality at the other.
Best guess at this point: Operators are well past the trial and error time; companies are now fully aware of the market variables and can mindfully pick a fitting FM exemplar. Coldwell Banker's Hassan argues that the real challenge is to harness the entire service providing process, while having well- trained and committed labor. Thus, a standard rule of thumb in the indus- try: No matter what model you adopt, outsource or in-house, if you do not grasp full control over service providers and workers, FM will not bear fruit.
Find out more on facility management industry, the potential real estate growth engine on pages no. 30-32 at Invest-Gate's October issue.