Since its launch, Invest-Gate has been devoted to tackling all mean necessary to uplift the real estate market in Egypt, objectively showcasing its latest developments from public and private sectors alike through its multi-information platform digital and print; in addition to its on-ground activities, including its strategic roundtables, opening new doors for investment opportunities in this industry and putting an end to the challenges that hinder this market from prospering.
Throughout the past five years Invest-Gate has published 60 printed issues, covering the latest in the market from border to border. With its website, Invest-Gate keeps its readers up to date with the real estate market, providing a key source of trusted news and information. Its on-ground distribution has exceeded 7,000 printed copies across many popular venues across Cairo and 1,600 copies digitally.
The platform's main goal is to offer readers, who are interested in the real estate market in Egypt, with the necessary information to be familiar with all the real estate projects that are being implemented.  All market information is published in both English and Arabic.
Invest-Gate's research and analysis department is providing an updated and comprehensive analysis that covers all projects in the Egyptian real estate market for both the private and public sectors. Its team of market researchers and analysts have published 100 reports over the past five years, including monthly market reports and in-depth reports.
Furthermore, INVEST-GATE represented Egypt in mega international events, including MIPIM in France and EPS in the UK, during which Invest-Gate produced commissioned in-depth reports for the Ministry of Housing in Egypt; in addition to Cityscape Global, Cityscape Egypt, among other international real estate expos across the Gulf region.
It also organized eight roundtables, hosting officials, developers, investors, and experts to discuss the effects and changes that the Egyptian real estate market is witnessing. Invest-Gate formed the first real estate committee of reputable real estate developers to work coherently in developing the industry and has also created a joint real estate CSR initiative. Each year during Ramdan market leaders come together for a common cause. Invest-Gate's Bab El Ezz launched with leprosy disease in Egypt, giving patients the needed health care. Earlier in 2022, Invest-Gate signed an MoU with Misr El Kheir to adopt one of its Hayah Kareema initiatives. Bab El Ezz is back this Ramadan, inviting in its real estate partners to give back to children with disabilities in Egypt.
Social media also plays an important role, not only in providing information, but in linking between investors and developers in the investment sector, as well as offering an access to other real estate markets outside Egypt and following up the international projects. Today INVEST-GATE Facebook page has reached 31,837 likes, 14,900 followers on Instagram and 8,562 followers on LinkedIn.
The platform keeps its readers informed, especially during the covid-19 pandemic, which greatly affected the economy in general and the real estate market in particular. INVEST-GATE provided many research reports, information, and news that delt with the impact of covid-19 on the Egyptian real estate market, in addition to giving recommendations to developers and investors concerning the ways to deal with this crisis and overcome it.
Invest-Gate's dedication to being the only real estate multi-information platform continues with more to come catering to the real estate investors, government officials, homebuyers, and enthusiasts. Stay tuned to what's to come in 2022 and onwards.
Testimonials:
Ajna Developments Chairman Osama Shalaby:
"It with great pleasure that today we celebrate the anniversary of Invest-Gate, the leading news platform covering the Egyptian real estate market. Since its launch, Invest-Gate has been keen on keeping its readers up to date with industry trends and developments, providing them with useful data to assist their buying or investment decisions. Its aim has always been to paint a truly unbiased picture to make better informed decisions."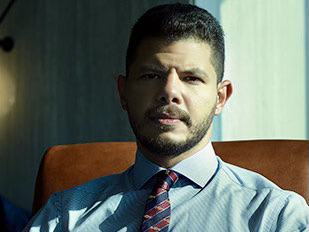 Castle Development CEO Ahmed Mansour
"Throughout those past five years, Invest-Gate has been our go-to source for all information regarding this industry. Furthermore, its roundtables have made a great impact on all those working in the industry and for that we wish Invest-Gate a prosperous future."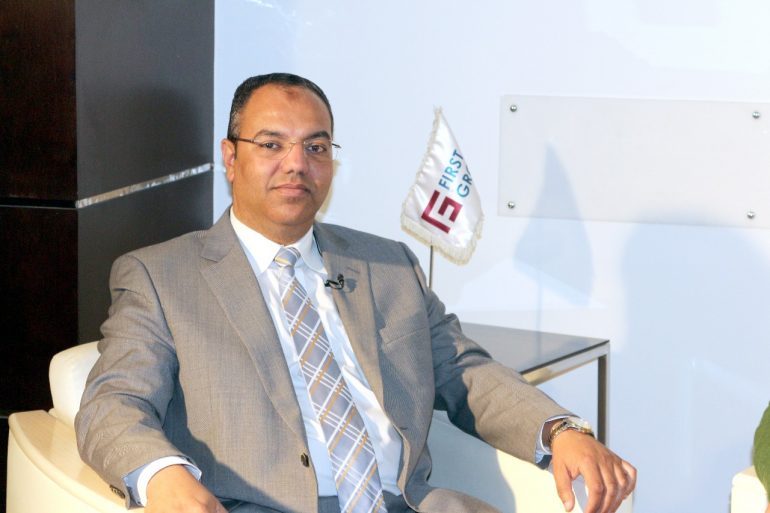 First Group CEO Basheer Mostafa
"Invest-Gate is our successful market player since its establishment with its ample amount and important topics it constantly covers. It always presents the most impeding topics and opens a wide room for discussion. Its roundtables have been fruitful, demonstrating the needs of the market and seeking strategic solutions for the benefit of all market players and end-consumers. It holds a number of informative successful platforms, catering to the entire industry."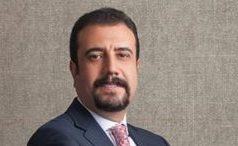 LMD Managing Director Tamer Erfan:
"Congratulations Invest-Gate on your fifth anniversary. Invest-Gate's proactivity with its strategic roundtables have been of great benefit to this market. It continues to be professional and may we celebrate its 20thanniversary."
Mountain View Founder & CEO Amr Soliman:
"Invest-Gate stands out with its economic take on the market… a quantitative approach that properly portray the Egyptian real estate industry. Happy fifth anniversary."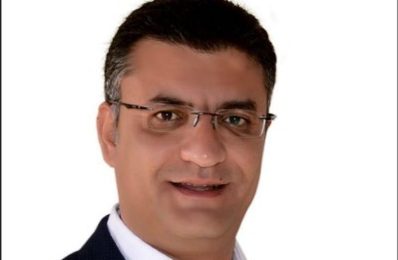 O West CEO Tarek Kamel, one of Orascom Development's integrated towns:
"We are certainly pleased to see Invest-Gate accomplishing great things over the years, enlightening with the new trends in the market, bringing together market leaders on the same table to share insights. Congratulations on the well-deserved success and looking forward to continuous leadership of the real estate media scene."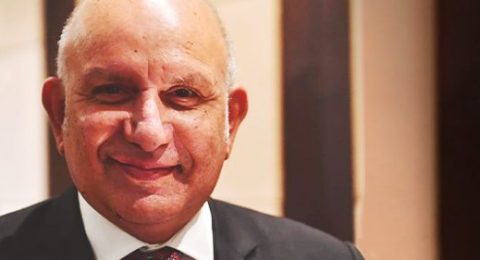 Pavillion Architects CEO Yasser Assem
"From Success to more success Invest-Gate… Invest-Gate is our major market player, putting many topics and discussions in action after years of neglect. I salute the idea of regularly having all market shareholders on one table."

Prime Group Director of Government & Institutional Relations Salah Mounir
"We congratulate Invest-Gate on its fifth anniversary, wishing this organization more success in the coming years."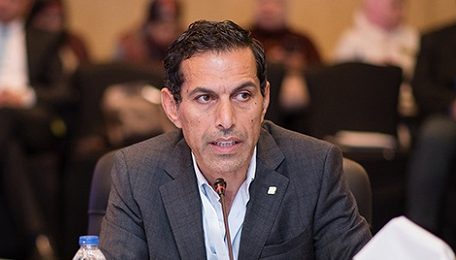 Real Estate Expert Amr El Kady
"I would like to congratulate Invest-Gate on its fifth-year anniversary. I kept a close eye when it first entered the market and was impressed with how systematic and organized it is and its innovative methods in tackling all impeding topics of this industry. Invest-Gate has had a major contribution in this market with its strategic meetings and research."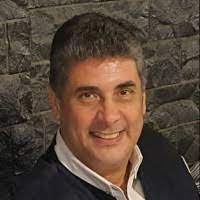 Redcon Offices & Commercial Centers ROCC CEO & Managing Director Hisham Moussa
"Invest-Gate is the leading publication and provider of real estate information, covering the Egyptian market and has an excellent team of researchers in the whole region. As the CEO & MD of ROCC, we are proud to have such a special resource in the real estate field as it gives us the opportunity to attend roundtables, share solutions and new information related to the real estate development sector. I would also like to confirm that the real estate sector in Egypt continues to grow and to attract investment from developers around the world."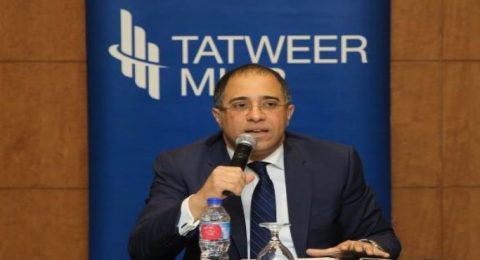 Tatweer Misr President & CEO Ahmed Shalaby
"Happy Anniversary Invest-Gate. Invest-Gate is a major partner in Egypt's real estate market. For me, Invest-Gate always proactively covers important and relevant issues to this market in both languages English and Arabic. With its English digital platform, we can communicate with the global market and properly portray our industry… Keep up the good work."