Invest-Gate becomes MIPIM 2022 media partner, representing Egypt's real estate market with its special MIPIM issue and accompanying Egypt's officials and market dynamic players.
Held on the Mediterranean shores of the French Riviera, Cannes, MIPIM opens up wide opportunities to participating real estate markets to showcase their latest developments, focusing on real estate funds and the many privileges it has on a country's GDP. This year, world market leaders will investigate investing in real estate post-pandemic. Given the challenges the pandemic entailed, "the whole real estate industry must drive the change and work on essential values: liveability, sustainability, resilience and affordability," according to the MIPIM 2022 statement.
With a "RE-Invest 2022" in mind, Invest-Gate opens the talk about real estate funds in its MIPIM 2022 special issue and highlights the Egyptian market progress where it comes to liveability, sustainability, resilience, and affordability. "Invest-Gate has played a major role in shaping our modern real estate market and remains on its mission representing Egypt worldwide. We continue to boost this industry and highlight the many business opportunities it has," comments Invest-Gate CEO Mohamed Fouad.
Aside from the official delegation from the Egyptian government, several developing companies across the private sector are taking part at this year's edition, including Palm Hills Developments, City Edge Developments, Tatweer Misr, Castle Development, GV Developments, Landmark for Real Estate Development to name a few.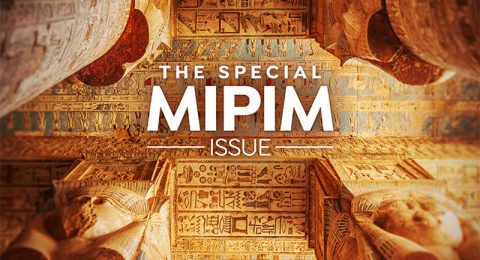 MIPIM 2022 runs from March 15 till March 18, be sure to grab your free copy of our specialissue at the exhibition or download it here along with our special in-depth report on the New Administrative Capital (NAC)
Invest-Gate provides great opportunities for Egyptian investors to get display their businesses locally and abroad. Stay tuned for our upcoming on ground strategic events in 2022