Over the past decade, human capital has remained at the top of the annual priority list of the real estate key players, as their insatiable need for retaining and attracting the ultimate and brightest talents – ones who are capable of driving innovation, growth, and success in a country's economy – has determined the course for some of these firms' strategic decisions.
Invest-Gate presents an overview of some yielding employee-centered strategies that can positively affect the real estate development, while shedding light on how corporates can add more value to their employees by integrating a number of elements to transform their workspace into a source of competitive advantage.
Why Human Capital Matters?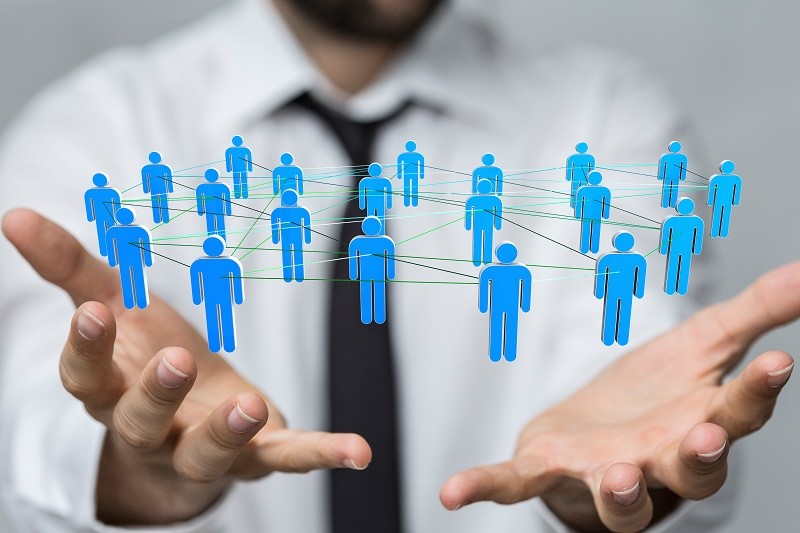 The discourse concerning business, productivity, and performance is shifting toward human-centered approaches, which are now considered one of the major topics in the matter of workplace conditions. Today, business leaders are focusing on nurturing their employees to maintain a fulfilled, productive, and healthy team, which indirectly affect their profits.
Chairman of Sabbour Consulting Hussein Sabbour says:
"Investing in human capital is an optimum technique to maximize the companies' ROI, particularly in the real estate market. Companies should also benefit from the foreign experiences and qualifications in such a field through observation and assessment of non-Egyptian workers during their working hours."

"Providing the company's personnel with opportunities for educational advancement and training in field-specific skills, which in return increase productivity and performance, and thus, ROI. Sabbour Consulting had earlier sent a delegation of its staff members to study a finance course in Singapore, Malaysia, attempting to upgrade their skills in the financial sector and prepare them for the desired job roles."
Additionally, during Sabbour Consulting's first annual Sabbour Convention in January 2018, Sabbour Academy for Young Engineers has been launched, as part of the company's corporate social responsibility (CSR) activities – a way that firms integrate social, environmental, and economic concerns into their values and decision making in an accountable manner – to foster and prepare youth and graduates for the labor market, the firm announced.
Based on the latest Nielsen Global Survey on Corporate Social Responsibility, companies adopting an active CSR policy contribute to enhancing employees' engagement, while helping to attract and keep skillful talents.
Back in late 2018, one of Egypt's leading construction and engineering companies, Hassan Allam Holding (HAH), joined forces with Washington-based Nexford University to invest in the development of young Egyptian talents. Through the partnership, the property developer sponsors MBA (Master of Business Administration) programs for 40 of its employees, along with ten other hand-picked Egyptians, HAH revealed in a previous statement in December 2018.
On his part, Leader of Human Capital and Communications Consulting at Deloitte Advisory Michał Olbrychowski adds in Colliers International report dubbed "Is Your Workplace Millennial-Ready?":
"Millennials – people born between the 1980s and 2000s – have a wide range of expectations regarding working conditions. Their requirements and aspirations also tend to change from year to year."

"Our research shows that flexibility is key for this group. This obviously applies to work time, but also to career paths, training, and evaluation systems, as well as dress code and the workplace."
---
Forget Man on Moon; What About Man in The Office?
When talking about millennials at the office, a discussion often emerges regarding the coexistence of generations in workplace environments and their special characteristics and requirements. Colliers' "Is Your Workplace Millennial-Ready?" report found that although attitudes towards office design and facilities, technological enhancements, and green credentials are changing, the majority of employees still devote primary importance to factors such as work-life balance, professional development, office location, and the length of commute.
Coworking or flexible office space is an alternative to traditional office solutions, affording companies the possibility of implementing versatile space solutions with reduced overheads. Colliers' research indicated that 28% of the total respondents strongly agreed that working in a coworking/flexible space was appealing.
On a wider scope, deciding what features an office needs begins with understanding what is the most important and functional to the people working within them. Following is a graph showing the characteristics millennials prioritize in their work environment:

In its "Global Workplace Trends: Five Shifts Companies Must Make in the Next Five Years" released in 2018, Colliers International pinpoints five major shifts that would contribute to the development of the workplace of the future: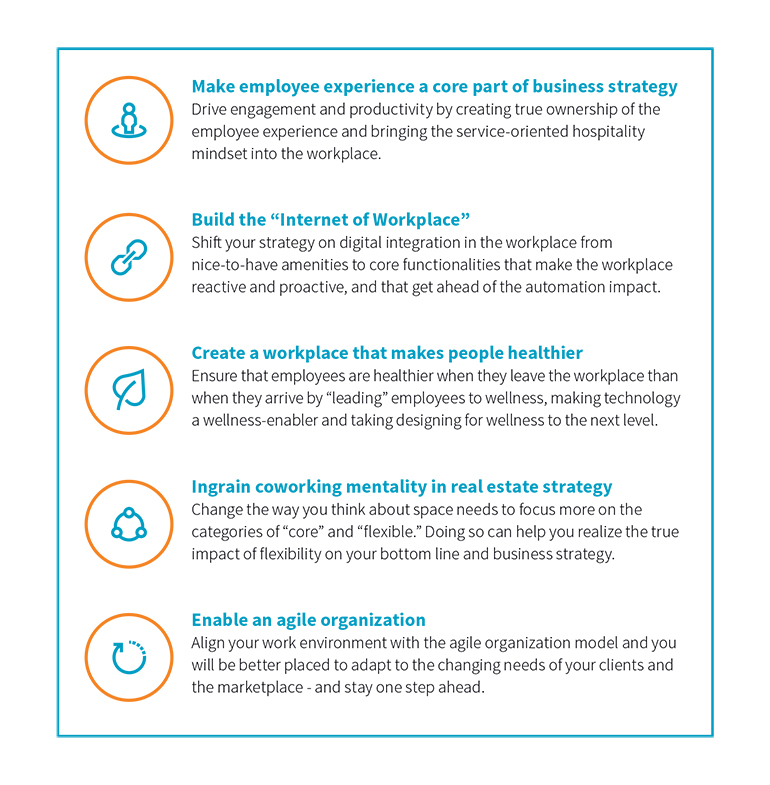 The shift to employee-centered approaches in matters of productivity and performance is indicated in abundant surveys and research articles. As a case in point, a recent Harvard study titled "Economic, Environmental, and Health Implications of Enhanced Ventilation in Office Buildings" found that office workers' performance improved by 8% on cognitive function tests in buildings with enhanced ventilation rates, equivalent to roughly USD 6,500 per employee per year in increased productivity.
To sum up, decision-makers would be well advised to include discussions of human capital and workspaces – and their configuration – seriously within their strategic decisions and operations, only if their ultimate goal is to create an effective, high-functioning organization.
To read the full article, check out pages no. 32-34 at our February issue.