Being the latest tide in real estate development, new urban communities are deemed to be fully integrated to unlock all essential services for residents. Amid the recent outbreak, healthcare has undoubtedly acquired great significance, ergo necessitating the provision of the medical component within range.
Invest-Gate examines the extent to which COVID-19 led to a surge in the need for medical care within Egypt's new mixed-use developments, therefore scrutinizing the impediments to the wide inclusion of health services within these communities to help property developers respond to this rising consumer need through their newly-crafted masterplans.
Change of Perspective Becomes Cardinal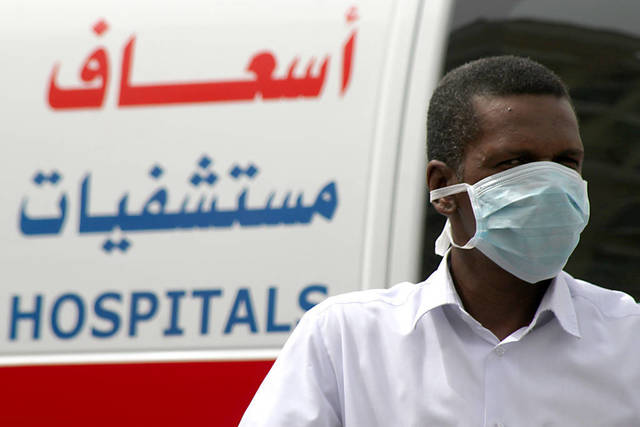 Coronavirus has definitely triggered the question of whether or not the existing medical care is ample to cater to local demand, especially for those dwelling in the so-called mixed-use compounds. Beyond that, the germ episode aroused the deeply-rooted issue of readiness and adequacy of healthcare facilities to hospitalize masses of infected patients in Egypt.
Although the newly-introduced residential projects are often being marketed as integrated communities that feature more than one use or purpose within a shared building or development area, including recreational, commercial, or retail components, it is safe to say that medical real estate is still a missing ingredient in the current mix.
Broadly speaking, gated communities countrywide have managed to incorporate nothing more than the essential standards for creating a healthy community. Despite the rush for urban development, almost no hospitals or medical providers are found in today's residential projects. Instead, compounds are merely anchored with vast outdoor landscapes to provide some fresh air, paired with many well-ventilated buildings, all to prioritize the mental health and well-being of homeowners.
The foregoing, however, is not the general rule of thumb as a handful of real estate companies are taking the initiative to roll out sort of corresponding healthcare establishments on-site. Case in point: Mountain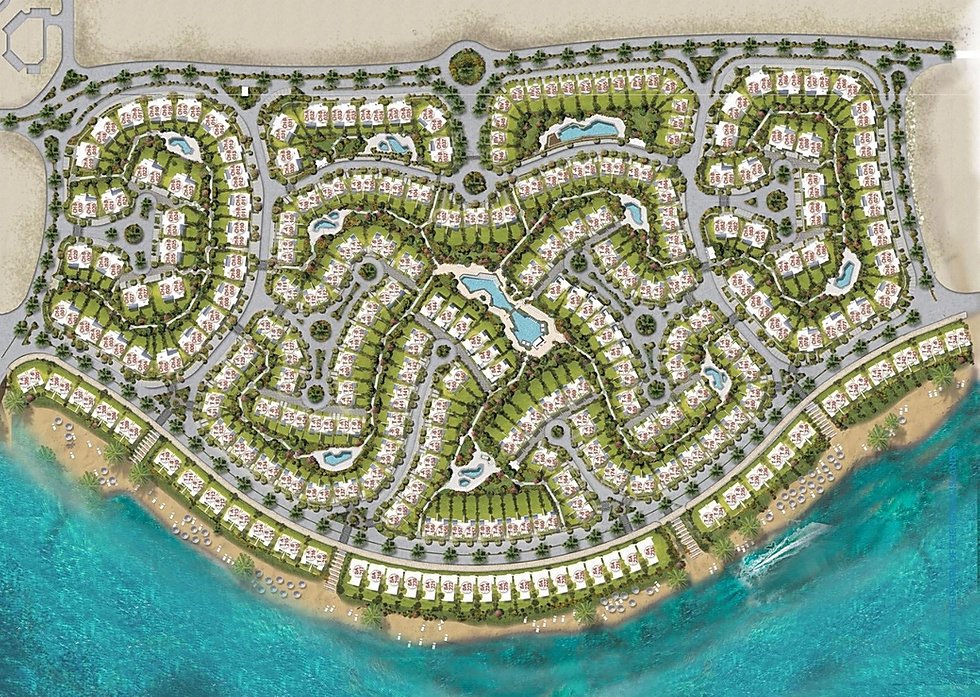 View Ras El Hikma, North Coast, includes a clinic that is quite vital for the beach resort. But, this was deemed a somewhat necessary selling point to attract potential buyers, given that the project is the only livable space in the vicinity.
When asked for the hold-up, the majority of Egyptian developers agree that it is principally from the government's end for stipulating the provision of a dedicated piece of land to implement healthcare establishments, similar to those acquired for educational projects and the like.
According to Tatweer Misr President and CEO Ahmed Shalaby, the New Urban Communities Authority (NUCA) sees the typical business model of medical projects as free-standing healthcare centers that are uncommonly supported by other real estate components, rather than a vital and integral part of public health.
"Generally, health projects require plenty of credit facilities to be established with less capital investment, in parallel with providing affordable services to the public. Therefore, raising the cost of setting up this specific business – by adding up land expenses – only puts a burden on developers, which certainly makes them think twice before paddling out," Shalaby explains.
Likewise, Iwan Developments CEO Waleed Mokhtar draws attention to the issue of licensing, which often adds unforeseen overheads and lengthens development process. He emphasized the need to coordinate with relevant authorities to allocate mixed-use plots with designated areas for the construction of private medical spaces within residential communities, hence offset some of the increased costs.
He emphasizes the significance of joint collaboration with relevant entities in the healthcare and real estate sectors to facilitate licensing procedures, while also securing cutting-edge medical equipment and solutions to build some well-crafted establishments.
As such, Mokhtar calls on private property companies to conduct thorough market studies and research before planning to carry out this type of investment, in particular, "with a special focus on the value of land allocated as well as geographical location."
---
Broader Context
After embarking on an ambitious national strategic plan for urban development, Egypt had plunged into the execution of 75 new health facilities across several new cities (i.e. hospitals, medical units, ambulance checkpoints, and more), with investments totaled at EGP 200 mn, as highlighted in an official statement back in February 2016.
So far, 25 out of the intended healthcare establishments have been successfully finalized and handed over to the Egyptian Ministry of Health, according to unnamed sources in NUCA.
It, therefore, becomes a question of determining where lies the shortage. Is it a matter of lack of expertise? Four years ago, the local press stirred up panic after reporting complaints by heads of new cities' authorities on failure to operate these newly-delivered medical spaces.
The rationale for this fiasco, according to local health officials, is the lack of human resources and medical equipment required to properly offer medical care. Due to low population density, not to mention facilities being located miles away from downtown, healthcare personnel feel drastically dispirited to work in new cities.
Alaa Ghanam, public health expert and member of the Legislative Committee of the Healthcare Law, affirms that medical staff often retreats from joining remote hospitals, especially those in Upper Egypt as well as the newly-introduced cities.
In that case, more incentives (i.e. travel and transportation allowances) would be proposed for public health workers. But Egypt is already verging to strengthen its universal health coverage via its Universal Health Insurance System (UHIS), which envisions mandatory coverage for all local citizens, including vulnerable groups who will be subsidized by the government.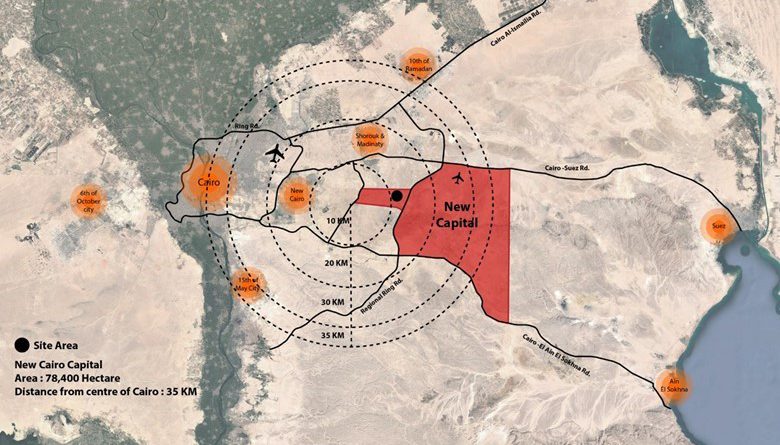 According to Ghanam, the problem essentially stems from the maldistribution of the overall health workforce; numerous areas do not have enough staff to provide even basic medical care in these newly-added establishments.
The good news is that the Middle East's largest integrated private medical city is currently in the making in Badr City, located in Northeast Cairo. Last January, Minister of Housing, Utilities, and Urban Communities Assem El Gazzar had laid down the cornerstone for the megaproject, which is set for completion within 10 years tops, an earlier ministerial statement revealed.
To be developed over three phases by Egyptians for Healthcare Services Company (EHSC), with investments of more than USD 1 bn (EGP 18 bn), "CapitalMed" will encompass a 350-bed state-of-art general hospital, clinics plaza, five-star hotel, along with 11 specialized health centers, several commercial spots, among others, El Gazzar confirmed back then, anticipating phase I to be completed by 2022.
Better yet, on August 13, EHSC and Huawei partnered for designing and setting up the technological infrastructure of the smart medical development, on top of equipping the premises for 5G services. The Chinese company will also supply and install technological devices on-site, besides supervising operations and training local talent, according to a recent separate statement.
Commenting on the first-of-its-kind addition, Ghanam underlines that this robust business model is a pathway to success, yet it could be useful to further expand this type of investment in other areas nationwide to better serve the Egyptian society. Instead of sticking to the infinite loop of rolling out medical spaces in the city center, resources should be well-allocated to the entire periphery.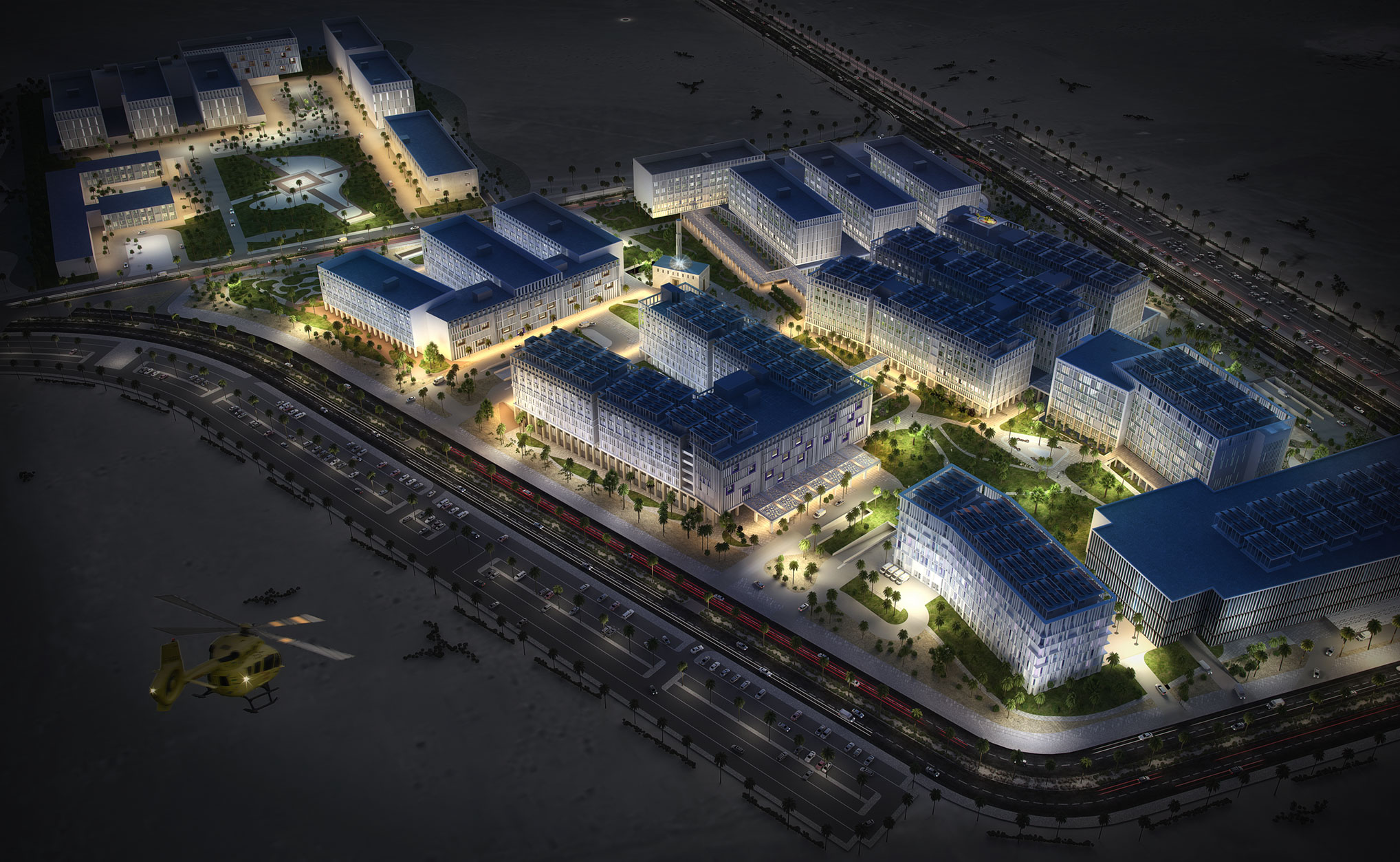 Regardless that CapitalMed looks like a promising initiative aimed at improving access to medical care in Egypt, says Tatweer Misr's Shalaby, there is still a limited number of specialized healthcare providers to decently manage such facilities, in compliance with international standards, which is also a concern for the longed-for medical city.
In that regard, public and private players should team up to respond more effectively to the matter. On one hand, the state should amend legalities to enhance the investment climate for health investors, particularly foreigners. On the other hand, the private sector will work on attracting additional foreign investments and reaching out to international healthcare providers, the CEO adds, noting that this will also contribute to exporting real estate.
Overall, experts argue that all stumbling blocks, including the above mentioned, shall be wiped out for developers of mixed-use communities to operationalize the domestic unexploited assets and human resources. Accordingly, beneficiaries will be able to lure the targeted clientele and drive increased profits, on top of meeting consumer needs.
While anchoring medical care as a planning priority, the government is well advised to recognize Egyptian real estate developers as masterminds, simply because plenty of them have been divulging some innovative solutions to provide health services in a more efficient manner, particularly since the beginning of the outbreak.
In response to the current emergency situation, Mountain View, for instance, took the lead and rolled out the globally-renowned concept of drive-thru COVID-19 testing sites at several of its gated communities in Egypt, venturing to help introduce this new approach to other residential projects nationwide in the near future.
---
Growth Coming Forth?
All in all, private and public sectors' hard lessons from Coronavirus outbreak are: be prepared and comprehend other aspects of urban development, by which there are essential services that must be incorporated into projects in many different ways to tailor an integrated community.
At the same time, healthcare is the ultimate argument for this difficult experience. Correspondingly, medical investments are projected to grow in the North African country in the short run, hence growth across the whole spectrum of real estate.
"Population growth intertwined with the need for medical spaces, which now demands open-plan layouts that maintain the one-meter distance between patients. This will result in higher health spending, so the sector is set to experience a steady growth after the COVID-19 crisis recedes," Castle Development CEO Ahmed Mansour was quoted as saying.
On a final note, the modern philosophy of urban development tends toward small- and medium-sized communities, rather than enormous metropolitan cities. Nevertheless, a healthy community is not all about clean lives, cycling lanes, or even wide landscapes for open-air workouts. In the post-pandemic world, it became the one that can respond to a mass casualty event without a hitch.
Even if Coronavirus did not take hold, healthcare investment would never be superfluous; it is not a lap of luxury, but rather a basic need. It appears that the collaboration between both policymakers and real estate developers is merely the emergency exit strategy to avoid the emergence of financial imbalances amid the pandemic woes, while also forging ahead with the establishment of medical facilities within urban areas.
This feature article is part of a series exploring life after Coronavirus, where Invest-Gate previously dug dip into the new residential product … Click here to check it out!