As the forecast of the real estate market in the coming years remains unclear, digital housing, along with some innovative real estate smart solutions, have become promising products for future investors. When utilized well, they can revamp the Egyptian real estate market activity, presenting a new trend: lure investors and push back up the purchasing power.
Just like everything else, the Egyptian real estate market is now turning more digital than before and companies have resorted to online solutions to catch up with the rapid rise in the digital user base and satisfy the highly growing demand. Invest-Gate highlights the new digital solutions in Egypt's online property market and showcases some examples of the growing businesses in this sector.
General Overview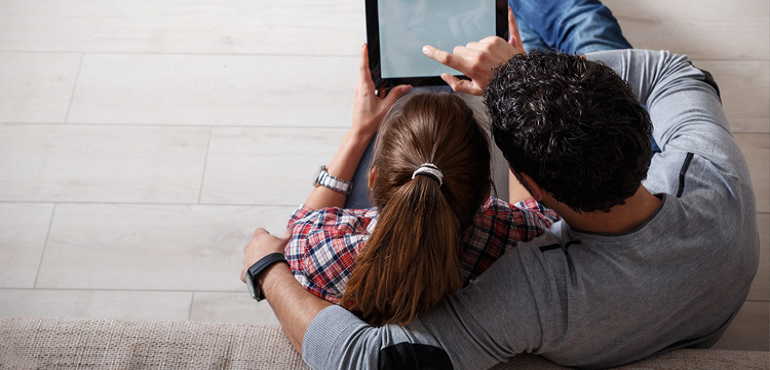 The online real estate market is currently witnessing a significant growth, in line with other services offered as well, with the majority of Egypt's population – or more than one-third of it – are younger age groups and the number of digital services' users rising firmly during the few past years, as shown by official data from Central Agency for Public Mobilization and Statistics (CAPMAS) and Ministry of Communications and Information Technology.
Ahmed Abdel Fattah, business development manager at Aqarmap, a leading online marketplace that connects real estate sellers and buyers, says that the platform is now receiving around 1 mn visitors per month.
Aqarmap has recently kicked off a new service called "Aqarmap Launch Service," allowing developers to hold online soft launches through its platform, Abdel Fattah adds, mentioning that "the service has achieved huge success during 2018."
---
New Digital Services
Whether you sell, buy, rent, or even evaluate your property, you may resort to the help of the available numerous online platforms, which make a booming business today. Hence, here are some of the new innovative ideas that emerged recently in the Egyptian market:
"Brickzey is a national privately owned company, providing a full-service commercial real estate company that works hard to meet the needs of tenants, property owners, buyers, and sellers of retail, office, industrial, apartment, and investment properties," according to the company's official website.
"Barek" is a newly-founded start-up that tries to bridge the gap between the offline and online markets, through reaching out to property owners and assisting them in offering their units on the company's website or mobile application.
Barek's General Manager Thoraya Fedaa Eldin says:
"Barek provides access to users, who have never had the chance to trade online, through addressing them offline and giving them the experience to facilitate their property online existence."

"We offer a 360° VR tour to the provided property, verify all the data entered to our platform, and try to focus on all areas of Egypt – not just Cairo – to bring all the opportunities available in one place."
"The Rentz" is a subsidiary of Go Green Real Estate Company that also uses the VR360° mechanism to provide a perfect view of the units provided at their rental services platforms across several areas in Egypt, including a handful of coastal cities.
"We are uniquely qualified to offer you the perfect rental experience, with a combination of a unique online platform together with experienced sales and operations team ready to provide you with comprehensive support anytime needed," according to The Rentz's official website.
Lemon Spaces is another innovative idea; it offers unique rental services for foreigners, aiming to show the authentic hospitality of Egypt's neighborhoods by handpicking and renovating units at the most captivating locations.
Chatsy Mohamed, head of the company's quality department, tells Invest-Gate:
"The company signs official rental contracts with the landlords all over Cairo, renovate their apartments, and provide all services needed before offering these units for rent on the giant hospitality service provider Airbnb."

"We provide basic services that include a broadband internet connection and a Netflix streaming, as well as housekeeping and maintenance services, while equipping the units with modern appliances and luxurious furniture."
---
Extra Services On-Board
Aside from property sales and rental services, many other solutions came to light. A perfect example of such services is Social Buildingz, the first online platform in Egypt for interior designers, home decor ideas, and building construction companies.
Social Buildingz is a new startup that connects providers of interior design services and contractors with all types of clients all around Egypt and it will soon launch a marketplace for construction materials, furniture, appliances, and several other products, the platform's Founder and CEO Rami Atef Salem says.
Salem further adds:
"The platform was founded in 2017 and it now serves around 22,000 users and collaborate with 1,500 service providers, and these numbers are growing rapidly with 50-100 new projects being added every single day."

"The turning from the offline to the online market saw some resistance in the beginning, but the new and easy services offered managed to attract a large number of clients. Social Buildingz provides its users with an estimated price for finishing their homes to allow them to compare distinct offers with different prices, along with discounts and installments options."
Based on the above, considering sales and rental transactions online might be one of the upcoming real estate market trends to increase public's reach, generate revenues, and wake up the second-hand or resale market in Egypt, after it has been doomed in the past few years.
To learn more about this topic, read pages no. 38-40 at our January issue.