Contributor: Sara Mohamed
Over the years, face-to-face marketing has managed to be the ultimate selling technique for any business. Speaking of the real estate sector, the organization of property exhibitions is deemed one of the most effective approaches to reach out to a bunch of potential clients and investors, at least for Egypt, where brokers and developers gamble to showcase the broad range of urban developments being undertaken across the country.
When the ongoing COVID-19 crisis began to engulf the world in early 2020, all real estate exhibitions came to an abrupt halt, in the efforts to curb infection spread. But, as the Egyptian government now plans for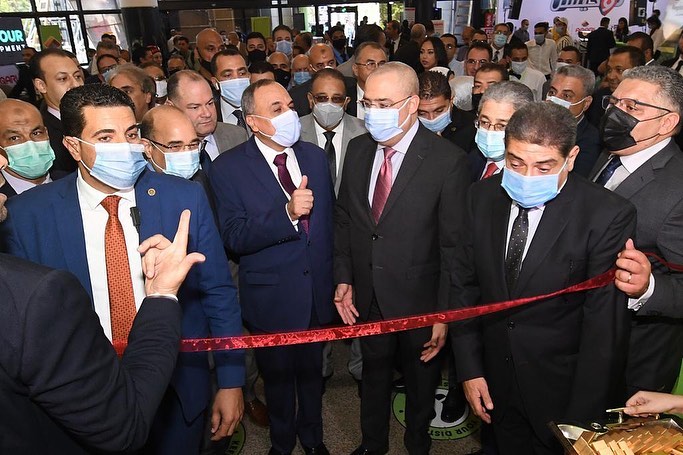 living with the virus, this appealing marketing strategy is seemingly gearing for a strong comeback, with Al Ahram's property show, or "Aqari Exhibition," marking the first in line to pick this consumer-based trend up. 
On the sidelines of the exhibition, which took place from October 1 to 4 at the Cairo International Convention Center (CICC), under the auspices of the housing ministry, Invest-Gate exclusively spoke to Minister of Housing, Utilities, and Urban Communities Assem El Gazzar, who emphasized the essentiality of such events to promote local real estate, especially during challenging times.  
El Gazzar explains, "Not only do these conferences manifest work on urban expansion, but it also helps to provide the country's property investors with trust and confidence, which is highly needed amid the COVID-19 pandemic."
On that note, Invest-Gate takes an in-depth look at the most recent Aqari Exhibition to monitor the current state quo of the Egyptian real estate industry by getting insights from the participating developers and attendees, thereby contemplating how the Coronavirus outbreak is reshuffling market dynamics, and thus, consumer behavior. Accordingly, we aim to discern if the trend of property exhibitions will once again rebound and inch up in the near future.
First Impression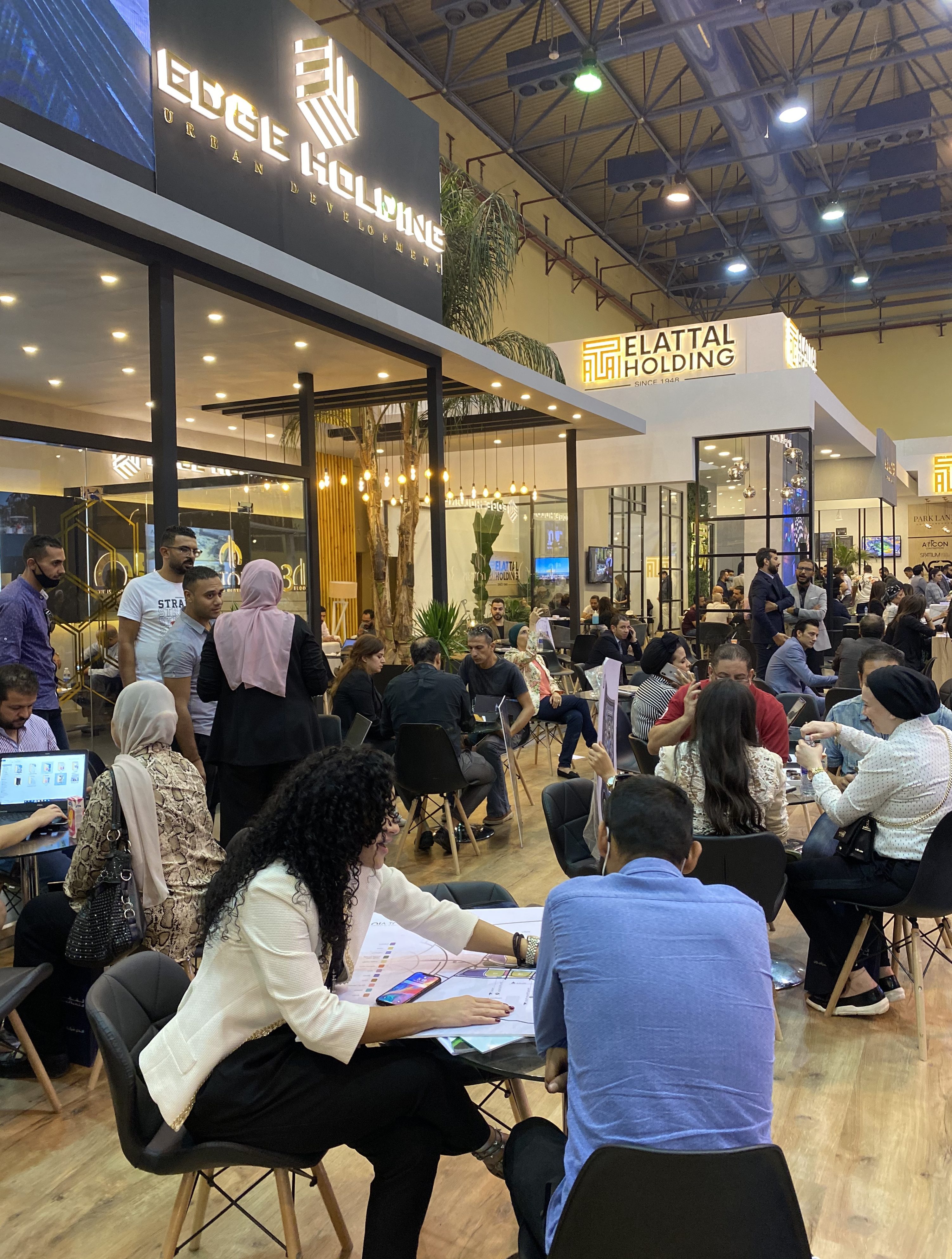 For starters, it appears like Aqari Exhibition's organizers as well as real estate companies are well comprehending the avid appetite of buyers to purchase property, which was evident from the large crowds that turned up at the four-day event. 
To ensure the safety and health of guests, all of the necessary precautionary measures were put in place (i.e. use of masks, social distancing, etc.). This is in addition to employing on-site digital registration and/or advance online sign-up, including QR codes and digital credentials, on top of limiting the use of physical lanyards and badges where possible.
Aiming to cater to all social classes, a vast collection of urban developments from all over Egypt was showcased by property companies during the show, which is underway at the New Administrative Capital (NAC), Mostakbal City, New Cairo, 6th of October City, Ain Sokhna, New Alamein, among others.
A large number of potential purchasers paid a visit to benefit from the discounts and payment facilities being exclusively presented at Aqari Exhibition. Mohamed Ghoneim, a 36-year-old freelance contractor, affirms, "I decided to attend Aqari Exhibition to catch a glimpse on the under-construction compounds and get a general outlook on the property realm amid the crisis."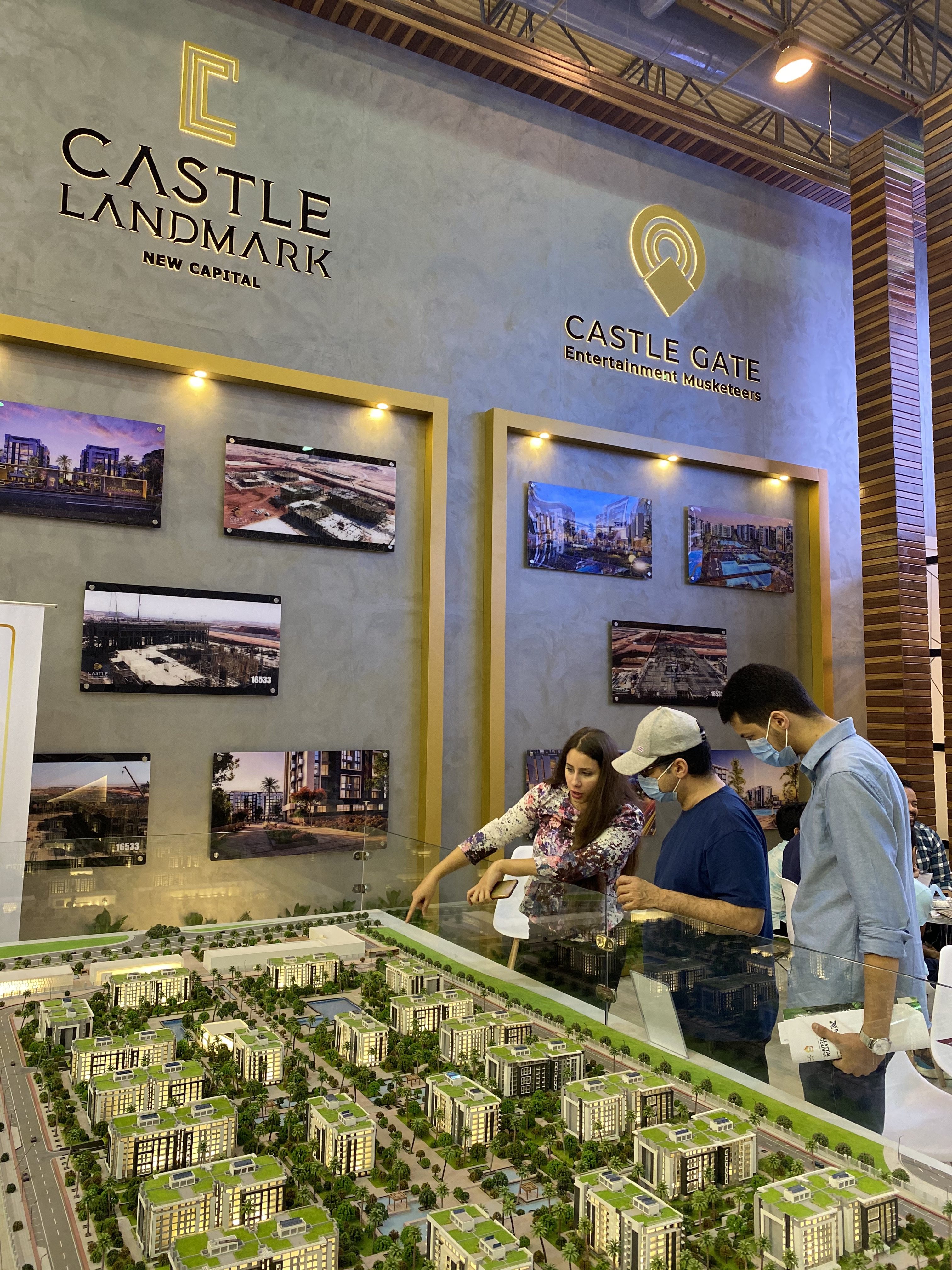 "As a matter of fact, I was lured by one of the installment schemes offered for a North Coast project and was tempted to put upfront for the coastal property just now," Ghoneim reveals.
To lure more buyers, after recording some of the lowest net profits and revenues in a decade in 2020, Egyptian developers are committed to sales revival by offering some top-of-the-line real estate units, with various installment plans of up to 13 years and zero down payments. 
Dalia Shehata, a 42-year housewife, speaks to Invest-Gate during the event and says, "After more than six months of the Coronavirus lockdown, Aqari Exhibition marks a fruitful opportunity for me to have an overview of the ongoing projects across Egypt's new cities. As I am looking to invest in a residential property in NAC, I am positive to seal a deal today."
The 2020 edition of the long-awaited show hosted more than 20 real estate companies such as El Attal Holding, Castle Development, Master Group, and many more. When asked how the pandemic series came about, developers agree that the germ episode kept customers yearning for exhibitions, which, according to GiG Property Vice President Ahmed Shahin, play a key role to keep the wheel rolling for market players. 
Shahin elucidates, "Egypt's realty sector was hit hard when the Coronavirus shock first emerged in March. However, property developers shortly managed to bounce back, since real estate stands as one of the significant economic assets that people usually rely on in the times of crises."
In terms of the present market conditions, the vice president points out that holding real estate exhibitions is among the traditional methods to tap into more shoppers and raise sales. Therefore, these events should be regularly convened from time to time with, of course, the application of all the safety preventive measures against Coronavirus.
---
Sales Wise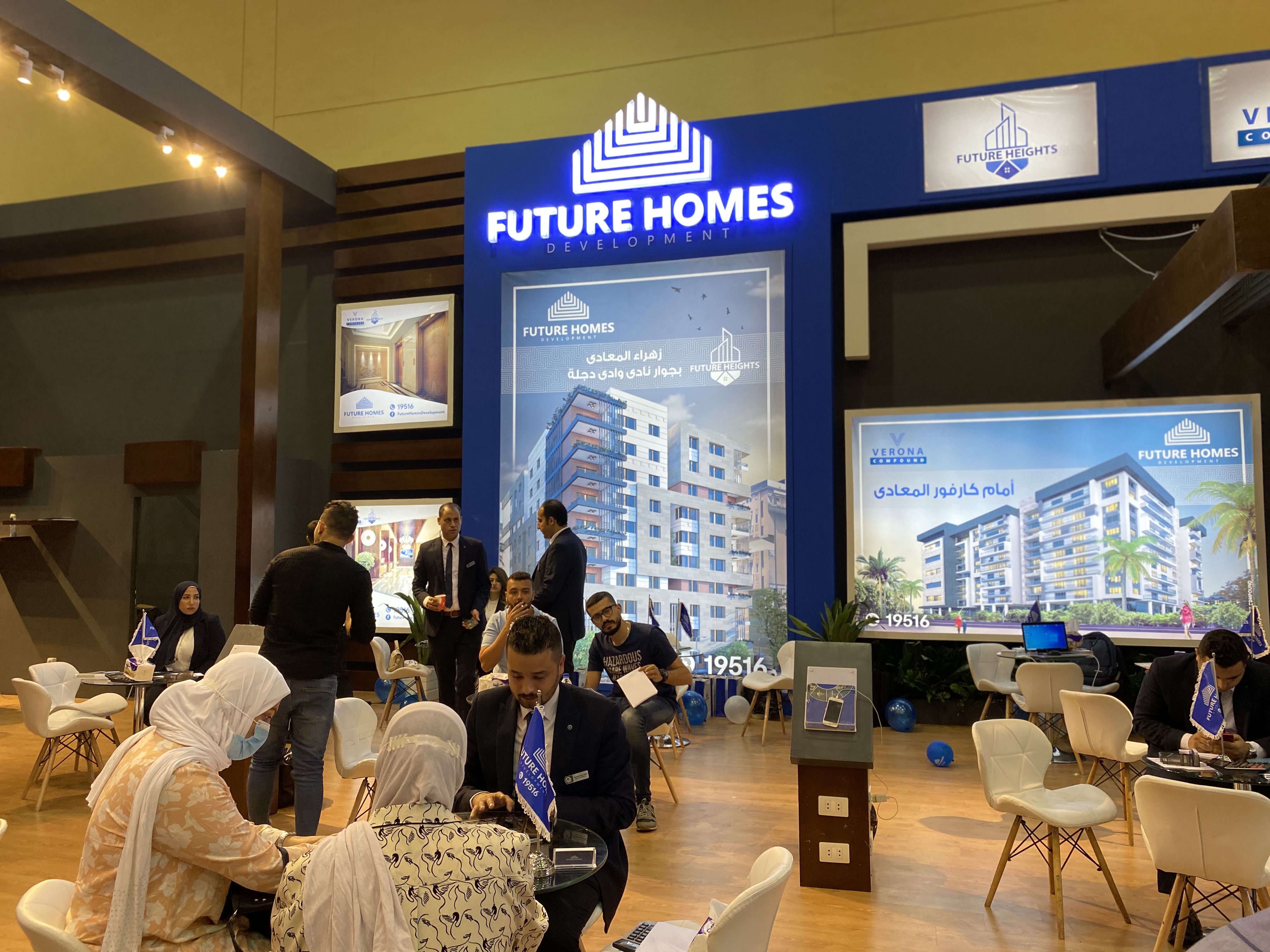 To respond to the current humanitarian challenge of COVID-19, and to lay the groundwork to deal with what may be permanent changes for the industry after the crisis, real estate leaders are turning to digital solutions to provide a better – and more distinctive – tenant and customer experience.
Market players, however, emphasize the necessity to adopt offline marketing strategies, in parallel, to outlive the outbreak and secure more customers. 
Marketing Director at Future Homes Developments Ahmed Shabana tells Invest-Gate, "Virtual sales proved to be an effective approach during the pandemic. With the world going digital at a furious pace due to Coronavirus, it is important to highlight that technology certainly seized the day."
"But, real estate exhibitions are essential for clients and investors, who find these events as a chance for in-person comparison between the various products," he underscores. 
Although digital tools allow customers to easily shop for dozens of properties over the internet at the click of a button, Shabana also underlines the importance of a call back to the special offers and flexible payment options being rolled out to attract prospective buyers by holding offline gatherings.
Edrees Mohamed, Akam Developments' chief commercial officer (CCO), agrees with Shabana's reflection, noting, "The main message that Aqari Exhibition endeavors to send is that real estate companies are bidding for a strong comeback, in the face of the Coronavirus hit. Nevertheless, the event's organizers have similar aspirations, given the extensive efforts invested to ensure the well-being of all participants from day one."
Mohamed further adds, "On the other hand, offline exhibitions will not make developers turn away from utilizing digital tools to reach out for more clients, as the health crisis did not completely recede yet."
Therefore, it is highly recommended that real estate companies create a proper balance between both methods for the time being to exploit the benefits of the two tactics: on-ground exhibitions and digital marketing, the CCO continues.
In a nutshell, real estate exhibitions will remain an all-time favorite marketing tactic for property developers and brokers alike. And best of all, there seems to be extra focus on this face-to-face communication after some time off due to the COVID-19 pandemic, which resulted in a swelling appetite for physical meetings as people spent extensive periods in their dwells in the run-up. Al Ahram's Aqari Exhibition is a good omen for a quick real estate recovery and business prospects, casting light on the need for such in-person encounters to boost sales volumes and lure more clients.