Setting complex and challenging goals is like making a New Year's resolution to be on the dot; there are always shortcomings and break-offs to attain these touchdowns. Hence, by venturing to pass timely judgment on the emerging policies and structures, Invest-Gate undertakes a pulse check on the state's hits and misses on the real estate front, along with the subsectors, during the current year.
Bad Bishops
At this time of the year, examining the government's unfinished agenda of 2019 is essential to beat all incoming pawn storms. Below are just some of the public sector's looming shortfalls:
Private Sector Dilemma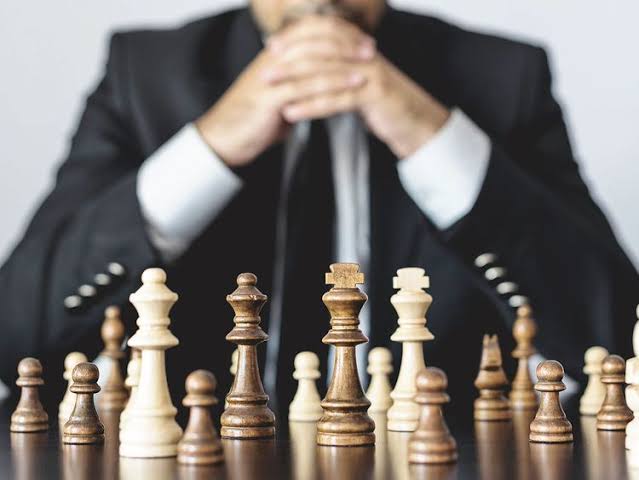 It is generally known that the public and private sectors are mutually reinforcing and should go hand-in-hand, and thus excel in addressing their common causes. Yet, for the Egyptian real estate sector, procedures of public-private partnerships (PPPs) are still time-consuming, hence warding off a few developers from resorting to such a widely-effective method, according to Mena Group Founder Fathallah Fawzy.
Although the finance ministry has recently finalized the proposed amendments to a few provisions of the PPP act, attempting to streamline the entire process and speed up issuing tenders for these projects, the changes are still ineffective for being under a legal review.
---
Miniature Real Estate Funds 
To reach the summit in today's dynamic market, external contributions are necessary to create the finest inventory, with a sound return on investment (ROI). Similarly, the real estate industry calls for financing to make headway in terms of development and expansion, albeit Egypt's still lags behind other countries on this note, experts and practitioners agree.
Despite the limited reliable data on real estate funds in the North African Country, the fact that there is a single real estate investment trust (REIT), subscribed but was supposed to run by no later than last March, is in itself a worrying sign.
Nevertheless, the regulations and laws governing the overall funding system are still defective and unavailing. The cabinet recently amended the executive regulations of "Capital Markets Act," but it modified the ceiling to only permit REITs with a capital of EGP 500 mn to invest up to 50% of funds into a single property project, whereas ones below are bound to a more diverse portfolio, according to the FRA's official website.
This might be an attempt to facilitate and reduce burdens halting real estate investment, while also being among the many constrictions that the state has been putting forth following the unstable economic conditions, including gradually increasing interest rates back in 2017.
"The application of new funding concepts like green-field investments in real estate, in addition to the deployment of consolidation through the signing of more merging and acquisition deals, is equally important for real estate development," CEO of Retail Banking at the Commercial International Bank (CIB) Ahmed Issa asserted.
---
Half-Done Laws
There are no surprises that some draft laws are still in the making as New Year's edges closer, even if the effectiveness – especially in terms of proclamations – improved dramatically compared to last year. Coming soon for long is the draft bill for regulating property development, which will compel the creation of the "Egyptian Federation for Real Estate Developers" as well as an insurance fund to hedge against sector-related risks.
Although in February, Egypt's Prime Minister compelled its swift finalization within two months, the bill is idle up until now, in spite of being vital to attain the objectives of the strategic real estate development plan.
With no practical application of such a statutory instrument, experts are in awe that amid the various payment facilities and flexible plans offered by real estate companies to lure as manypurchasers as possible, including zero down payments, alongside the state-backed mortgages, a liquidity stress scenario might come into play between 2022 and 2023.

"In that case, small-sized property developers would potentially fail to deliver the planned products when putting up with deficits, consequently having a negative imprint on the overall real estate cycle. The government's comeback to such circumstances is not foreseen, but some challenging episodes are guaranteed," Fawzy tells Invest-Gate.

On a positive note, large and financially strong companies such as Talaat Moustafa Group (TMG) Holding will suffer marginally lower losses, the market expert affirms.
On another note, property and land registration is one of the core issues hindering foreign investors and local developers for long enough, particularly because it jeopardizes purchasers' ownership rights, and thus averts potential investments in Egypt. So far, around 80-90% of units in new cities are not registered, with owners relying on power-of-attorney documents and preliminary contracts for buying and selling, according to estimates from the government and experts.
Meanwhile, the government promises a change and plans to propose a law for the registration of ready phases of all new projects to ease the whole process, the New Urban Communities Authority's (NUCA) Deputy Chairman Abdulmutallab Emara said during The Real Estate Debate by Al Mal GTM in November.
---
Successfulness of New Cities
When the state plunged into the construction of 20 new fourth-generation cities, stretching over 580,000 acres to accommodate 30 mn people, it pledged to hand over the first phase of 14 areas no later than next June, Deputy Minister of Housing, Utilities, and Urban Communities for National Projects Khaled Abbas previously revealed to Invest-Gate.
Conversely, public housing deliveries mostly do not live up to the expectations. Following is the progress made in some of the key new cities on the social housing front thus far, according to NUCA:
– New Administrative Capital (NAC): With phase I generally 75% finalized, 3,104 out of 24,130 social housing units are delivered

– New Assiut: A total of 71,072 national and social housing units are planned, of which 11,280 and 648 are completed and underway, respectively

– New Mansoura: Dar Misr, another middle-income housing project, will comprise 11,000 apartments that are 32% implemented

– New Damietta: 16,418 out the total 69,776 national and social housing units are successfully built

– New Fayoum: 120 out of the total 1,656 social housing units are established

– New Akhmim: 800 out of the total 1,362 social housing units are presented

– New Aswan: 1,506 out of the total 3,951 social housing units are handed over

– New Alamein: 1,080 out of 1,920 distinguished units are handed over. Also, 4,096 units are underway in Sakan Misr middle-income project, reaching a completion rate of 15%

– New Qena: A total of 6,068 social housing units are planned, of which 3,744 and 864 are done and under-development, respectively
Indeed, this does not mean that the state is entirely behind schedule, since social housing projects in New Tiba, East Port Said, New Sohag, and New Beni Suef are almost 100% finished, consisting of 6,912, 4,340, 7,656, and 5,304 apartments, separately.
Thus far, the attractiveness of new cities is still in doubt. Tatweer Misr's President and CEO Ahmed Shalaby had earlier announced that new cities have so far managed to lure 3-27% out of the total targeted population. Likewise, Fawzy stresses that NAC is getting the largest slice of the pie for the wider range of land offerings and investment opportunities found there versus other newly-introduced areas. Currently, around 65 private real estate companies are operating in the new capital against five developers in Assiut, he further adds, noting that new firms will sign up in other areas soon.