Will 2019 be remembered as the time when the Egyptian government rebounded after it took the plunge and ringed in some bold Big Bang-like reforms over the past period? Or was it merely a minor upsurge or even a backfire that was hardly enough to sustain the numerous private and public realty players, foreign contributors, and institutional investors trying to break the ice?
By venturing to pass timely judgment on the emerging policies and structures, Invest-Gate undertakes a pulse check on the state's hits and misses on the real estate front, along with the sub-sectors, during the current year.
Checkmate
From vowing to double the current urban area to touch 14%, as part of the National Strategic Plan for Urban Development 2052, all the way to adopting export-oriented and foreign direct investment (FDI)-driven growth schemes, the local authorities made an earnest attempt at genuine progress on goal achievement, notwithstanding the ebbs and flows on-board.
---
Infrastructure Boost
High on the well-crafted list of deeds is infrastructure development and the diverse range of project launchings taking place this year.
– In 2014, President Abdel-Fattah El-Sisi's regime embarked on a task force – or the "National Roads Project" – to draw up plans for uplifting Egypt's current 24,000-kilometer road network. Statistically, roughly 4,500 out of the megaproject's total 7,000 kilometers have been implemented so far, at a total cost of EGP 75 bn, Minister of Transport Kamel El Wazir assented in mid-October.
– Not only that but, effectively, the country set a new Guinness World Record when the Egyptian President inaugurated the world's widest cable-stayed bridge in early June, "Rod El Farag Axis Bridge," measuring 67.36 meters wide. Also known as Tahya Misr Bridge, the masterwork had been carried out with investments hitting around EGP 170 bn, purposely for easing traffic congestion in Cairo, according to a previous presidential statement.
– Progress coming under the national program did not just halt there, as El-Sisi also opened a total of 12 major roads in May, connecting Sinai to the Nile Delta, a step coming under the country's pursued Sinai Peninsula development project. This includes four tunnels in North Ismailia and Port Said, in addition to three floating bridges, two of which are in Sarabium Zone in Ismailia and another one, dubbed "Martyr Ahmed Omar Shabrawi Bridge," located in Suez Governorate.
– Special focus was also put on other means of commutation such as the underground transit system. By late October, Cairo's Heliopolis Metro Station, the largest of its kind in the Middle East, opened its doors to the public as part of the state's plans to renovate and expand the capital's fastest means of transportation.
---
Policy Response: Massive & Multifaceted
Another round of applause should be given to the fine-tuned policy responses to local and foreign investors and developers.
– For instance, after giving the go-ahead for the long-awaited New Investment Law, promulgated by Law No. 72 of 2017, Prime Minister Mostafa Madbouly signed off on amendments to the act's executive regulations in mid-November, in a bid to further modernize and relax barriers to international inflows.
– Envisages to improving and passing an up-to-date view of the investment climate include the unrolling of phase II of Egypt's investment map, which compiles an interactive directory of 2,000 promising opportunities for investors cross-country, adding up to the existing 10,000 grabs of the first edition, Minister of Investment and International Cooperation Sahar Nasr uncovered in an official ceremony held in July.
– Engraving more footprints toward technological innovation, while bidding to turn heads of ultra-high-net-worth investors, El-Sisi has mandated the introduction of an online unified industrial investment map by September, in the endeavors to promote the sector as one of the key pillars of the national economy.
– Above all, investors assumed additional exposure to the diverse range of opportunities in the course of this year, especially when the state earmarked the establishment of new investor service centers on top of its agenda, namely in Port Said and Minya, with more in the pipeline across other cities.
– One of the most important findings in successful decision-making is the supplementary initiatives, undertaken by the housing ministry and its affiliated bodies, to lend a helping hand to potential and existing developers. For example, Madbouly issued the executive regulations for the "reconciliation in building violations" law to crack the whip against errant builders starting last July.
---
Innovation of Public Services
All year long, the local jurisdictions have been exerting extensive efforts toward innovation and digitization … Below are just a little more of them:
– Government Portal for Rentals: The interior ministry now offers an online service that allows lessors to register properties they rent out nationwide, in an aim to lead the country toward a digital transformation and a cashless economy.
– Automation of Real Estate Taxes: The finance and military production ministries have inked a cooperation deal to automate Egypt's property taxes, as part of the state's plans for financial inclusion and seamless administration. 
– Caravans for Property Taxpayers in Seasonal Spots: Ministry of Finance, jointly with the Arab Organization for Industrialization, released new outlets, or "Caravans," through which taxpayers residing in seasonal areas can pay their real estate taxes.
– Online Directory of Local & Foreign Investments: Ministry of Investment and International Cooperation has kicked off a new website to establish an integrative database for direct and indirect foreign investments.
– E-Taxation System: The finance ministry unveiled a comprehensive national project for the automation and digitization of tax administration and procedures, coming jointly with IBM, SAP, Ernst & Young (EY), among other local and foreign firms.
The jackpot hit was when the New Urban Communities Authority (NUCA) ratified the direct land allocation system this year, aimed at streamlining purchase procedures and boosting investment inflows in the newly-introduced cities.
For the changeover, the authority complemented the go-forward plan by presenting the largest land offerings in 17 new cities, be it residential, industrial, or commercial, putting forth 2,082 plots as of mid-September.
---
Mortgages & Social Housing Forge Ahead
Low- and middle-income households have also gained attention from the government's end, considering that the Central Bank of Egypt (CBE) announced the extension of EGP 50 bn to reintroduce subsidized mortgages for middle-class home buyers in early June.
– Two quarters later, additional EGP 235 mn have been provided to offering subsidized loans, complementing the state's mortgage finance initiative that was initially launched in 2014, CEO of Mortgage Finance Fund (MFF) Mai Abdel Hamid officially stated back then.
– Beyond that, Egyptian mortgage companies have lent EGP 1.74 bn during the first eight months of 2019, up 36.8% from the year-ago period, the Financial Regulatory Authority (FRA) indicated in an official statement in late October. It pointed out that almost 70.6% have been allotted to those earning more than EGP 3,500 per month.
– The state's ambitious plan to maintain affordability to those falling under the upper-class bracket also bears the social housing program, which extended homes to 275,000 families, in collaboration with 29 banks and mortgage companies, at a total financing value of EGP 27 bn and a subsidized cost of EGP 4.3 bn, Abdel Hamid emphasized on November 4.
---
Real Estate Exports Fly Higher
Before going in quest of the state's slips in 2019, the impressive performance in terms of exporting real estate abroad shall be lauded, especially after the North African country will reportedly take part in Dubai's Expo 2020 with an expansive 3,000-square-meter Egyptian pavilion, according to a recent cabinet statement.
Egypt is now an old-timer when it comes to participating in foreign exhibitions and reinforcing its openness to the world as a global investment hub:
–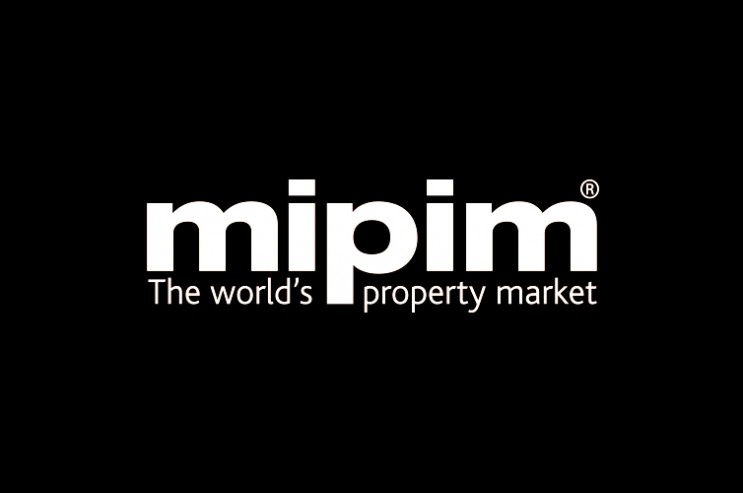 France's MIPIM (March 12 – 15): 
The public and private sectors rolled up their sleeves and partook as an exhibition curator in the 30th edition of the world's leading property show, convened in Cannes, France. After showcasing an array of megaprojects at the "Opportunity Egypt" pavilion, the country came to a glorious foreign consensus that further eased the extension of its international reach. Better yet, Egypt promises to participate in the upcoming round.
– 
CTBUH Conference (October 23 – November 2): 
Indeed, MIPIM partially contributed to the pleasing visit to Chicago when Egypt marked the first-ever participation in the 50th CTBUH conference. The country got a membership approval to the council and an agreement to host the show's 2021 edition. Additionally, both parties arranged a visit to Egypt to examine the various aspects of collaboration next February.
– 
Dubai's Hazi Misr – This is Egypt (November 7 – 9):
For 11 years, Egypt's property developers have been touching down in the UAE and KSA to convene the most successful Egyptian real estate exhibition in the GCC nation. The 2019 edition brought together the top local real estate developers and expats, not to mention Arabs and foreign investors from all over the Middle East.
– 
International Property Show (IPS) Riyadh (December 12 – 14): 
The KSA-based three-day event targets taking local private and public firms on a roadshow to display their luxury real estate products to the targeted clientele across the globe. IPS will be held under the auspices of Ministry of Housing, Utilities, and Urban Communities, with City Edge Developments – the national developer of Egypt – named the strategic sponsor.
This end result vigorously came into action after the trade ministry activated the Export Council of Real Estate, setting specific standards for each member as well as reinforcing governance and regulation to property development. It is chaired by Rooya Group's CEO Hisham Shoukri, whereas board members include Mena Group Founder Fathallah Fawzy, Managing Director and CEO of Tatweer Misr Ahmed Shalaby, alongside CEO of City Edge Developments Amr El Kady and CEO of Iwan Developments Waleed Mokhtar.
If you want to get some Christmas spoilers on the government's commitment to the latest resolutions packet as well as the challenges ahead, go over pages 28-32 at Invest-Gate December issue!