By Sara Mohamed & Mahmoud El Zahwey
Ramadan in Egypt has always been tied to television featuring popular programs that keep viewers glued to their sofas all night long. TV shows have immensely developed that most advertisers run for primetime scheduling; among those are the real estate developers. Real estate sales might come very slow during Ramadan but marketing campaigns have grown fast.
Coming roughly one month after the country's leading real estate exhibition Cityscape Egypt 2019, and ahead of the summer season, this year's Ramadan makes an unrivaled opportunity for offering a perfect timing for property developers to reach out to a large bunch of potential clients via different approaches, varying from TV commercials to outdoor billboards and online campaigns, along with other newly introduced marketing strategies such as product placement and promotional events.
Invest-Gate digs through Ramadan's real estate marketing campaigns in Egypt and tracks the new tactics companies use to make the most out of the holy month, while trying to deduce the actual outcome of these promotional strategies, in the context of a growing housing sector and a strong rivalry among property developers.
New Approaches Stem Amid Fierce Competition
Since Ramadan is mostly deemed a peak time for the brands' arena, many developers consider it as a Super Bowl extravaganza and are constantly keen on creating unspoken rules or standards for the types of ads produced during this month.
Last year, Mountain View, for example, deviated from the traditional real estate trends to bring a new and fresh type of content to the real estate scene, mingled with a little bit of fun and mystery. The company launched a TV campaign including a series of comedic riddles that were presented by two Egyptian stars, Donia Samir Ghanem and Maged El Kedwany. Mountain View's focus in the series was mainly centered around iCity compound, located in east Cairo. The answers to the riddles as well as the project's landscape surely remained in the back of the audience's minds, especially because the campaign was complemented with an EGP 100,000 prize.
The choice to go out of the norm is good news, but deciding upon what looks to be a multi-part series of content is an exciting one. People have already applauded the brand for choosing a great celebrity combination and were also fervent about what was more to come. To back up such results, the total seven episodes of Mountain View's series managed to attract more than 2.7 mn viewers on Youtube, according to the company's official Youtube page.
On the changing television backdrop in Egypt, some companies recently started to opt for the so-called "product placement" tool by featuring their real estate projects in various Ramadan TV series, especially those on demand, attempting to promote their products and increase brand awareness. For property developers, compounds were seamlessly lambasted in a number of television shows for being too much like one long commercial, in a bid to lure viewers to purchase properties in these projects.
For instance, Palm Hills Developments was one of the many developers who deemed such a tactic promising. The developer hosted at least two Ramadan TV shows at some of its residential compounds in Cairo. In 2017, "La Totfe' El Shams" (Don't Let the Sun Set) was hosted at Palm Hills Katameya. Meanwhile, in 2016, the developer also hosted "Foq Mostawa El Shobohat" (Above Reproach) inside Palm Hills New Cairo, east Cairo, and "Soqout Horr" (Freefall) in Palm Parks in 6th of October City, west Cairo.
Mountain View and Emaar Misr followed suit and had their projects – Mountain View Hyde Park and Uptown Cairo – placed in past Ramadan TV series, Rayah El Madam (Please the Missus) and Zel El Raees (Shadow of the President), respectively.
On the other end of the spectrum, other developers favor different approaches when it comes to the Ramadan marketing race, attempting to escape the overflowing sea of commercials. Last year, Iwan Developments hosted the 2nd Ramadan Football Tournament at one of its most prestigious residential projects, Jeera, endeavoring to pump the beats of Sheikh Zayed, west Cairo. Every night, kids and adults shook the compound's football playground and eagerly came together as one to win the tournament's prize. This indescribable aura aspired Jeera to be the main hanging spot for people after Iftar.
Similarly, Sixth of October Development and Investment Company (SODIC) jumped on the bandwagon in 2017 and teamed up with Foundation Atletico Madrid Egypt to kickstart their first annual Ramadan Tournament, which was held at SODIC Sports Club (SSC) in SODIC West. First place winner was awarded a grand prize of EGP 20,000.
Beyond the usual family gatherings, series binge-watching, and late night nibbling, some property developers tend to host a series of Ramadan tents and Sohour events to add a little sparkle to the daily routine of Egyptians during the holy month.
---
What's on This Year?
Although the purpose of advertising may vary from one developer to another, the holy month maintains its position as a prime promotion season; and this year is no exception. A large number of real estate developers are joining the 2019 race, with either traditional marketing campaigns that comprise TV ads and outdoor billboards, or even simply generate new creative ideas to jump on board.
Talaat Mostafa Group (TMG) Holding surprised the viewers with a high-profile advertising campaign featuring a song by the famous Syrian singer Assala to promote their well-established mega project Madinaty. The campaign was met by a wave of ridicule and sarcastic comments from the audience, which developed so fast into a booming trend on the social media platforms.
Similarly, Alexandria-based Alex West introduced a 60-second TV commercial starring the Tunisian singer Latifa to promote its high-end residential compound and announce the launch of the third phase of unit sales.
Memaar Al Morshedy, The Land Developers, and other developers also joined the crowd with simple, yet creative campaign ideas in an attempt to establish their presence in the market and make good use of Ramadan season.
Marketing Communication Manager of Akam Developments Omar Shawkat tells Invest-Gate that he strongly believes in the influential effect of featuring celebrities in TV commercials to capture the audience's interest. He reveals:
"Akam intends to feature a famous superstar in Scenario compound's marketing campaign during Ramadan."
However, Iwan Developments' Marketing Manager Lina El Tazy says:
"Our strategy does not include TV ads, since our projects are mainly boutique compounds that are aimed at attracting a specific category of clients."

"Amid Ramadan's clutter, developers should handpick the type of advertisement that seamlessly delivers their messages and suits their clientele as well."
In the same vein, Marketing Manager of Hyde Park Developments Sandy Tarek agrees that TV commercials only fit certain customer bases, especially with people tending to stream television content on the various digital platforms and even skip online ads.
For many developers, event sponsorships have managed to stand out as a favorable marketing technique, thanks to their capability to precisely target a vast audience within a certain market segment. For this year's Ramadan, Gates Developments, for example, has confirmed its sponsorship of ZAD Tent, which takes place at Sheraton Cairo Hotel and Casino, while Akam Developments has unveiled plans to hold a Ramadan tent to gather its clients and update them on its most recent projects such as the new commercial facility currently being implemented at its New Administrative Capital's (NAC) project, Scenario, in addition to another compound in the new capital, which is expected to launch during the holy month.
---
CSR Activities Come Into Play
The exponential growth in spendings of real estate companies on promotional activities during Ramadan in the past few years came in line with a binding commitment to social accountability, with the spirit of the holy month spreading across the country and creating a favorable environment for charity and corporate social responsibility (CSR) events.
Along with the government's efforts, and in compliance with CSR policies, many developers have pumped large sums of money into mega charitable projects and events in favor of giving back to the community during the blessed month. Palm Hills Developments, for instance, launched in 2016 a CSR campaign, dubbed "Reviving the Egyptian Soul," to renovate some of the impoverished villages in Upper Egypt and enhance the quality of life in these indigent spots.
Similarly, some developers opted for partnering with well-known charitable organizations to ensure a real impact when it comes to giving back to society. This includes Iwan Developments, who sponsored Ahl Masr Foundation 3rd Annual Fundraising Sohour at Marriott Mena House in Ramadan 2018. The event's proceeds were solely directed toward Ahl Masr's non-profit burn hospital.
Additionally, having established its position as a leading player in the Egyptian real estate scene, Invest-Gate gears up to host the first Real Estate Industry Sohour "Bab El Ezz" in Ramadan, featuring a massive number of property developers and directing the charitable event's proceeds toward supporting leprosy patients.
Once announced, the initiative garnered high attention among key market leaders, of which some of them have immediately confirmed their participation, showing true willingness to donate cash aids and conforming with the notion of giving back to the community.
---
Ramadan Seemly Convenes Creative Development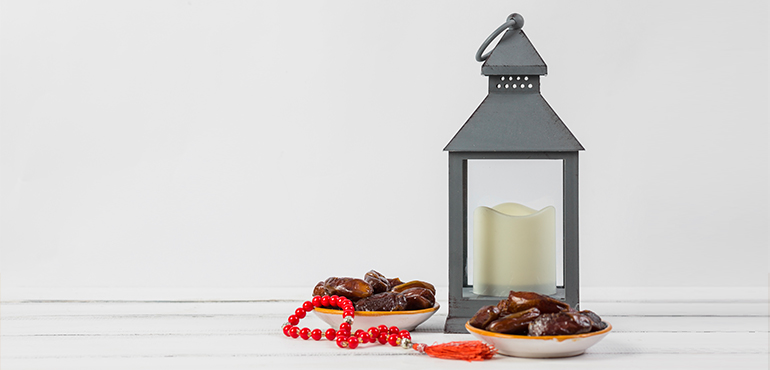 In a nutshell, many industries slow down during the fasting month, particularly the property market; few conferences are held, while music entertainment takes an extended breather, and daytime dining is largely off-limits. Besides, the frenetic pace of real estate sales and rental inquiries barely ebbs.
But participating in the Ramadan marketing race does not mean an instant impact on sales, it rather paves the way for exposure of developers among its clients and target audience, and later gets translated into purchase deals.
The key tip of the season is that Ramadan gives room for creative development, as the strong performance of the TV market during Ramadan bodes well for a host of industries, notably real estate. According to a recent survey conducted by Ejabat Market Research, Egyptian TV viewership rates rise by a full hour, on average, during the holy month.
After all, most developers rush into the marketing arena and take Ramadan as a sprint; few others take the holy month as a marathon – all to lure buyers and keep the marketed projects and developments imprinted in the back of their minds.
This suggests that Ramadan marketing campaigns and strategies will continue to develop and evolve from one season to another, in a bid to increase viewers interactivity, while making them enjoy the most coveted advertising efforts of the year.
Read more about the real estate marketing frontier during Ramadan on pages no. 24-27 of our May issue.