The real estate industry used to be straightforward, with a traditional business model where you could secure a piece of land, hire a reputable architect to make plans, then a contractor who would open up a site office, with the sales process maintaining itself.
The only challenge, however, was the project or building delivery; so the business focus and stress were always about the asset itself. With the awakening of customer power and knowledge, there is a tide of change that is now driving this industry, where consumers are pushing it to become customer-centric.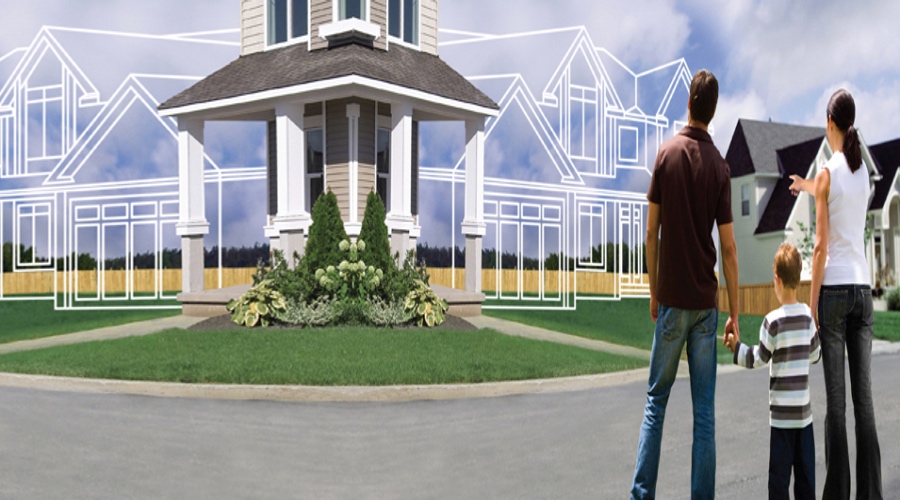 Thirty years ago, the industry was very "broker controlled," then it shifted to focus on the agent, who is much more aware and educated than the broker, aiming high to become a property consultant.
Now customers come to agents with a list of properties they have selected, and even with a comparison sheet of different projects, knowing the payment plan for each, as well as the major differential aspects. Basically, they come with a plethora of information they have gained from the internet, and that again puts the customer firmly in the driver's seat.
In a discussion I had with one of the moguls in the real estate brokerage market, he admitted, "Our role as real estate agents has changed; we used to be the gatekeepers of information, and now we are the collaborators."
Thanks to the digital communication boom, which resulted in digital marketing and social media marketing in the past several years, it is now a must for any real estate professional to have a digital identity, either for himself as a solo operation, or his firm for developing a dialogue instead of the traditional "monologue" provided by traditional marketing tactics that were used by agents.
Simply put, real estate professionals and agents came to the belief that information does not sell anymore, and it is the motivation that triggers the "call to action" moment, where the customer takes the decision to close the deal. Yet, why is improved customer service vital for the growth of the real estate sector?
Like any industry, what sets it apart from the competition is customer service, which plays a pivotal role in making a business succeed – or it can be the ground for its downfall. This is why organizations carry out rigorous analysis to improve their customer service, in a bid to retain existing customers and attract potential ones.
Real estate is one such customer-centric industry. Buyers are the ones who make huge investments within the property market through buying properties, and if they are not comfortable enough then it is a business loss. Having a customer-centric service makes the buyer feel that you understand their needs, challenges, in addition to the quality of life they aspire to have, and that you are here to sort all this out in a nice, neat manner.
Consumers will feel you can let them achieve their dream home or office, or financial freedom, through real estate investment. This feeling gives confidence to customers that make those significant investments that help real estate businesses thrive.
All in all, a huge transformation in customer service is required as real estate investors expect a lot from the industry. Here are some key areas where the property landscape needs improvement:
– Competence
This is one area where professionalism is required. Most real estate executives lack proper knowledge of the market, on top of a proper understanding of customer needs. Unfortunately, many are unable to precisely handle buyers, or they do not understand exactly what they want. Besides, some businesspeople lack intelligence, which is very much required to analyze the market needs, not to mention figuring the right time to invest, sell, or offer the best deal to possible buyers.
---
– Transparency
This is another very important aspect of customer care, wherein real estate needs to bring huge transformation. Customers are often hesitant to invest a hefty amount in property, as it has created a bad impression of being non-transparent. So, to eliminate this impression of non-transparency, there are certain things such as hiding facts, telling lies, and false promises to customers that shall be curbed from the whole process (i.e. a client meeting, presentation, deal closure), just until the customer makes the final payment.
---
– Availability
Like in other industries, customers want availability to have conversations regarding things that matter. It is not like the executive needs to be available 24/7 for customers, but small things like returning phone calls, replying to emails promptly, keeping up with appointments without rescheduling, and answering every query are some factors that can make a big difference. This way you create a positive impression of your company, and a happy customer tends to bring a lot of business through references, which is essential for growth.
---
– Listening
Every customer wants to be heard. Shoppers have many concerns when they are about to make an investment in real estate, so when you listen attentively it signals that you take these concerns seriously and will help them find the best deal. In fact, it is a common complaint among clients that executives do not listen to them.
---
Apart from that, there are a few other aspects of customer service such as friendliness, communication, exceeding expectations, and post-investment feedback, which requires some upgrading to ease a much vigorous growth.
In conclusion, the main driver of real estate advancement is the customer, and if industry experts become more focused on customer-centric approaches throughout the whole process (i.e. pre- and post-sales), then the market shall start to exponentially move forward due to the invariable mutual trust between both clients and investors.
This article was first published on CXM.World and was written by Brandbourne Digital Marketing Director/Managing Partner Nour El Deen Reda, who is also a member of the American Marketing Association.
Bio: Reda is a real estate multi-channel digital marketing guru and communications consultant; an expert with a demonstrated ability to lead diverse teams of professionals to new levels of success in a variety of highly competitive markets. He also judged at the 2019 Gulf Real Estate Awards as well as the 2018 International Business and Leadership Awards.