By: Hadeel Abdelmottaleb & Aya Rady
Featured by its silky white sandy beaches and sparkling turquoise water, the North Coast has a strategic location on the Mediterranean Sea, which has principally bolstered its recognition as an unprecedented venue. Amidst the vast lineup of distinctive hallmarks of Egypt's natural borders, the latter is regarded as one of the longest coastlines in North Africa.
With this in mind, Invest-Gate puts the spotlight on the dynamics and preferences of second homeowners, together with potential purchasers, particularly those opting for units on the North Coast, while laying emphasis on the purchasing power partaking in the home buying roller coaster ride.
Willingness to buy homes on the North Coast
What about Non-owners?
Contrariwise, a study was also carried out on non-owners to explore the second home market from all dimensions. When asked about their preferences regarding vacation properties on the North Coast, the majority – or 59% – favor buying an apartment/chalet, while 38% and 3% go for a villa and a townhouse, separately.
Nonetheless, 81% of the sample prefer paying in installments rather than transacting in cash, with 42% picking three-to-five-year payment plans as the most convenient method.
---
Guide to Potential Buyers' Preferences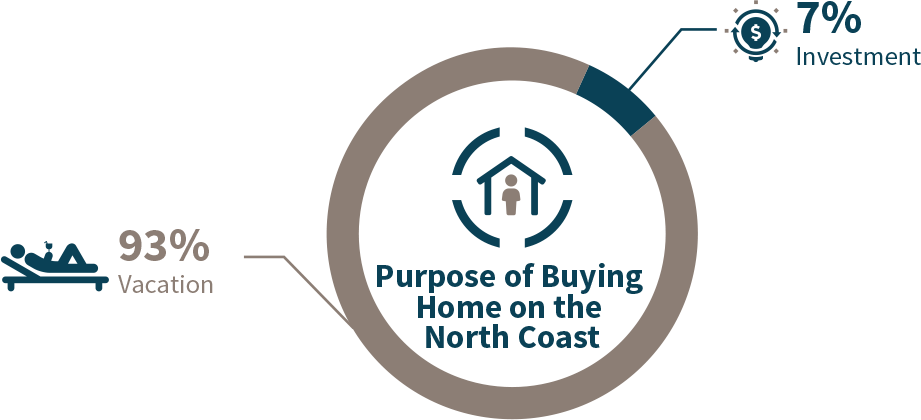 Although 93% of those willing to purchase a second home on the North Coast would do so for personal use, while the remaining 3% may handpick it for investment, potential home buyers can give it another thought to shop for properties there if certain features were found around. In fact, beachfront is considered the most tempting one for 91% of these customers, followed by proximity to livable cities for 72% of respondents.
Other facilities are also sought after when shopping for a second home, such as restaurants/cafes and swimming pools, which linger as the most attractive facilities for 91% and 78% of total respondents, respectively.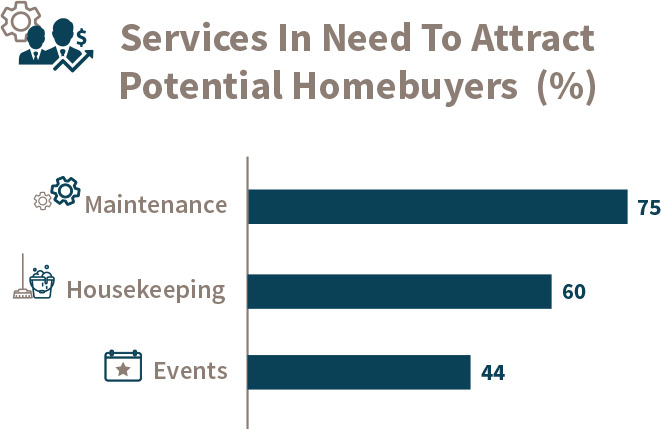 In parallel, maintenance is the most demanded after-sales services by 75% of those willing to buy a second home on the North Coast, while 60% and 44% of surveyed potential home buyers prefer housekeeping services and hosting events, respectively.
Find out more on what's going on the real estate industry during summer 2019, with an extraordinary focus on the North Coast, at Invest-Gate's August report/issue.