Starlight Developments acquires Redcon Construction to implement See The Sea phase at its Katameya Coast project on the North Coast at an investment cost of EGP 3bn. Katameya Coast is located 180 km from Alexandria to Marsa Matrouh, featuring seven elevated platforms to guarantee all units with a panoramic sea view.
Spread on 205 acres, Katameya Coast consists of 770 units. "The infrastructure works for Katameya Coast have been completed. We have paved the land in preparation for the construction work, which includes land settlements, of which Redcon Construction has started pouring four terraces," confirms Starlight Developments CEO Sherif Aboutaleb.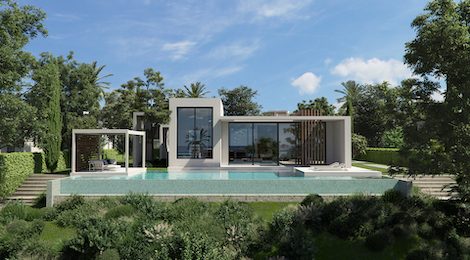 Aboutaleb elaborates that all 434 units of the "See The Sea phase have been sold, which reflects the confidence of our customers in our leading brand, and in respect of that, we affirm our commitment to deliver all units at once within 36 months from  the start the construction date," he comments.
However, with the increasing demand on the project, Starlight Developments has opened the door for reservations for Crystal Edition on 105 acres of the project featuring a total of 336 units, all overlooking a 2km-long- crystal lagoon, designed by SAOTA company, one of the world's leading companies.
The project's construction progress in ongoing. According to Aboutaleb, "Right after we obtained all official approvals from NUCA and settled the service fees for Katameya Coast, we contracted local and international construction companies to start the construction of the project in line with the government's direction to further develop the North Coast."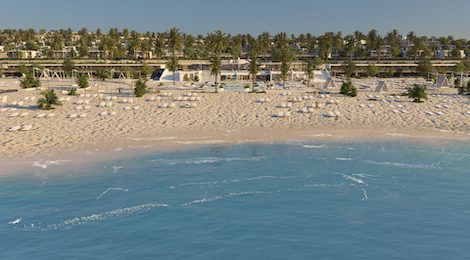 At the same time, Katameya Coast is currently undergoing the implementation of all utilities and special features, including a boutique international hotel with hotel serviced apartments, as well as health and social clubs and a luxury commercial area for restaurants and shops called Coastal Village.
Speaking to REDCON Construction CEO Amal A.Wahed, she anticipates the success of Katameya Coast given all local and international expertise behind its execution. "We are optimistic about the distinguished success of this project. With the pioneering developer, such as Starlight Developments, a global design that includes all the elements of excellence and premier standards, and a contracting company with extensive experience, this project is sure to be a great success," she comments.
Redcon Construction Vice Chairman Ahmed Abdallah believes, "Katameya Coast complements Egypt's plan to increase and stimulate tourism on its North Coast," he concludes.
For more information about Starlight Developments' projects, visit our website www.starlightdevelopments.com