Over 20 mn Egyptians spend their vacations domestically within Egypt, making use of Egypt's touristic cities such as Alexandria, North Coast, Sinai, and the rest of the Red Sea. However, most Egyptians, who can afford to pay in such resorts, choose to own a second home in coastal areas, rather than staying at a hotel, even if they go out of their way to secure second home's installments.
"I sold my chalet in Ras Sudr and put its price as a deposit in a new property in El Gouna," Ali Morsi, a second homeowner, tells Invest-Gate, highlighting his interest in following new trends.
El Gouna gives a great example of the Egyptians' perception. Although prices of hotels at El Gouna are somehow affordable and most of the city's hotels offer luxurious services, dwellers prefer to own their own properties with prices reaching an average of USD 70,000, according to Colliers International.
Aqarmap Business Development Manager Ahmed Abdel-Fattah tells Invest-Gate that the concept of owning properties, in general, is part of the inherited Egyptian culture. "Starting from the 1930s, there were no variety of hotels and resorts unlike today. Up until the 1990s, tourism in Egypt was mainly religious and historical." Onwards, Egypt started to offer resort tourism. "So, Egyptians used to own their properties as it was the only option and then it became a habit," he explains.
Access Made Easy
Despite the fact that hotels provide convenience, comfort, cleaning, food, in addition to some luxurious facilities, people prefer to do it all themselves in the comfort of their own houses because of accessibility. "I can go whenever I want at any given time… no reservations or scheduling required," Tarek Sherif, an owner of a property in Ain Sokhna and another one in the North Coast, tells Invest-Gate.
Ain Sokhna and Ras Sudr are two of the preferred destinations for Egyptians as they are all-year-round destinations given their great warm weather. "In the summer, I enjoy the beach while in the winter, I enjoy the morning sun and warmness in Sokhna," Sherif adds.
Abdel-Fattah also adds that one of the advantages of owning a property by the sea is those "unplanned vacations" at any given time.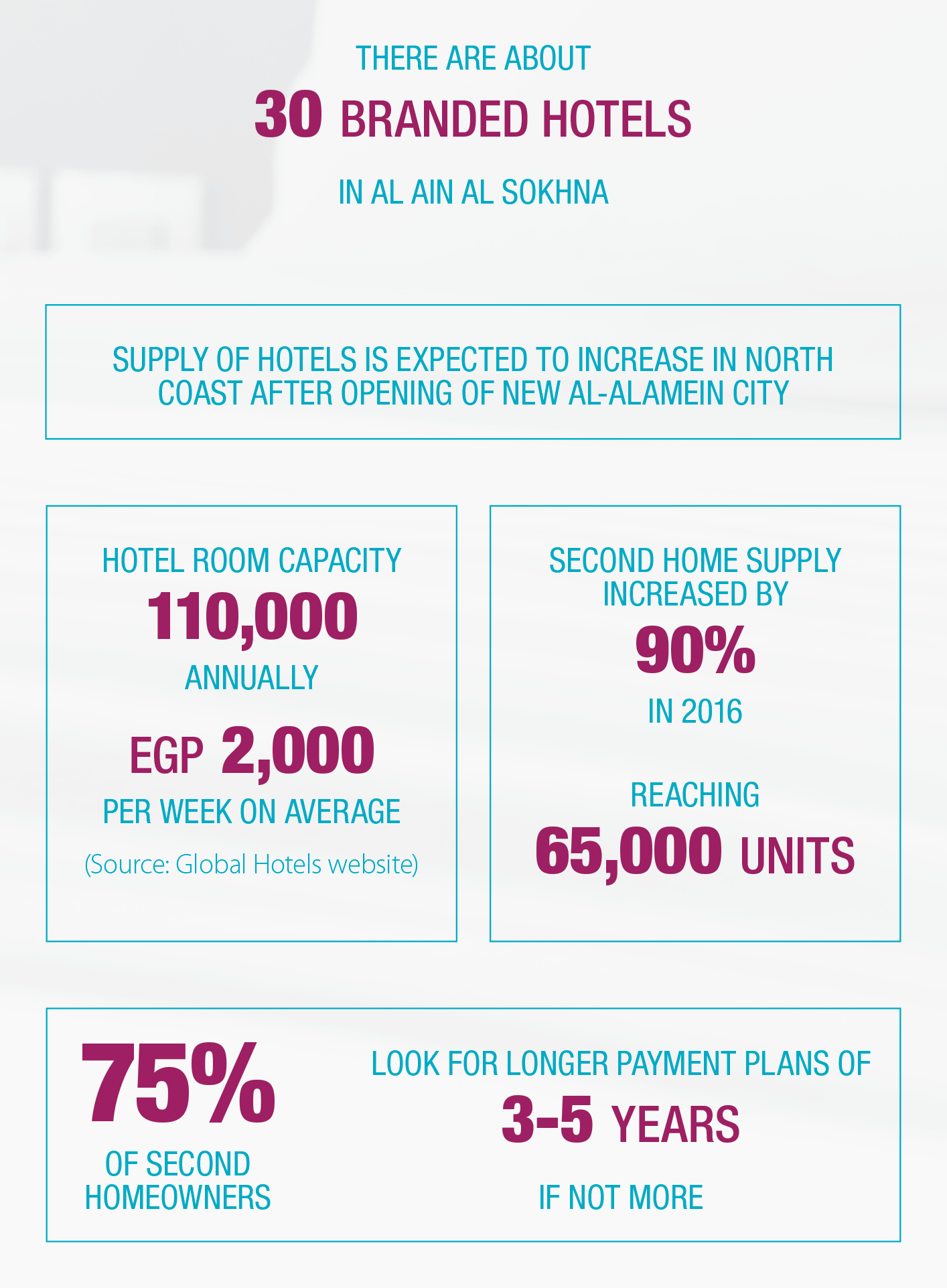 A Privileged Private Vacation
Abdel-Fattah also explains that privacy is one of the main drivers behind people preferring to own a second home. "I own a private chalet, not too close to neighbors unlike hotel rooms. We are comfortable and stay isolated from any external disturbances," Sherif elaborates.
Ras Sudr homeowner Morsi adds that just having a private property gives the owner control on the everyday living. Besides control, Morsi explains, "Just having your own garden instead of a large public open area all the time, I believe is safer for your little ones… you always have an eye on what is going on and are in control of all surroundings."
Living in a gated community became a priority for first homeowners and now it is becoming bit by bit adopted amongst second homes communities for their privacy and security.
The Safest Of Investments
One of the major motives behind buying second homes is investment. Mohamed Rashad, who owns a number of properties in the North Coast, states, "I invest in second homes to get financial returns by renting them, allowing me to put my revenues in my new property installment plan back in Cairo." Abdel-Fattah advises those who pursue renting their properties to hire property managers to proceed in investing the units for them.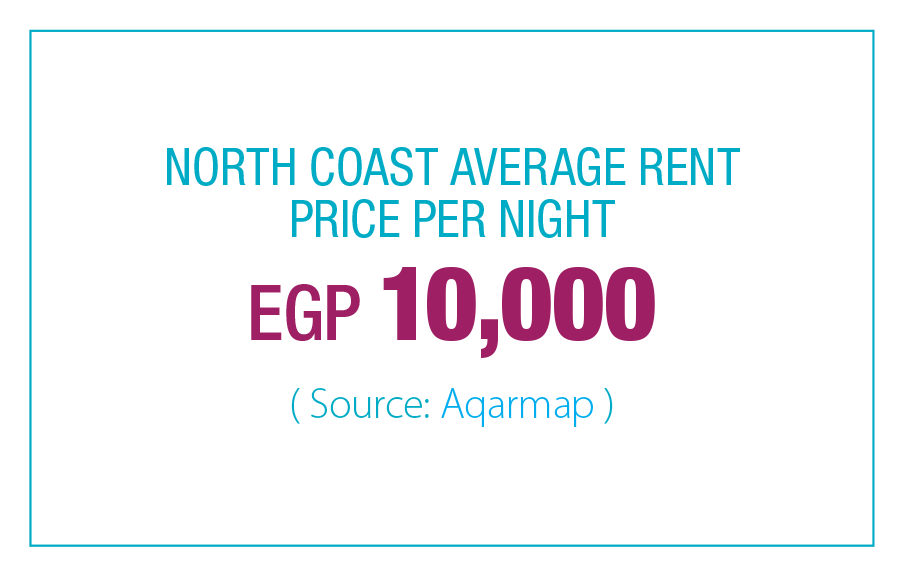 To others, like Sherif, "I keep my chalet rent-free and my unit is an asset to use whenever I desire," he prefers.
Availability Of Hotels & Resorts
Another main driver behind choosing to own a second home property is the location of the place. Ain Sokhna and North Coast are the two top coastal destinations where Egyptians prefer to own houses.
"My home in Ain Sokhna is near to Cairo with well-paved roads, which makes it an all-year round destination," Sherif says.
In spite of both top destinations being favored amongst second homeowners, the hospitality business remains limited. In the North Coast, for an example, there are nearly 50 hotels, according to Colliers, and almost double this figure in residential compounds.
Abdel-Fattah confirms a behavior change amongst the mindset in general with many compounds, especially newly developed, building a hotel or two within their communities. "People will start to book rooms instead of buying properties," he states.
"I think I chose to own a property in the North Coast because of the place itself, its weather, and the lack of hotels available. Had there been hotels, I think I would have considered making hotel reservations instead," Rashad adds.
Abdel-Fattah recommends that developers must start mixing between tourism and real estate so that people may make use of the services offered, while investing or owning houses at the same time; at the end putting Egypt on the world real estate and tourism maps. Hitting two birds with one stone as they say!
"Things like vacation clubs that exist globally may help a lot in changing people's behavior and changing their perceptions," Abdel-Fattah adds so to encourage local and international visitors to those yet neglected destinations.
Behavior, perception, and location are main factors driving people to own a second home. By time, offering different services and facilities may change these attitudes and guarantee people booking hotel rooms instead.