IGI Developments, a leading real estate company, was one of the first to introduce the concept of integrated compounds in the mid 1990's. IGI Developments contributed to the development of new cities through its flagship projects Gardenia Park in 1994 and Al Ashgar in 1997 in the 6th of October City, followed by Gardenia Park II, Gardenia Springs, Ashgar Heights, and Ashgar City.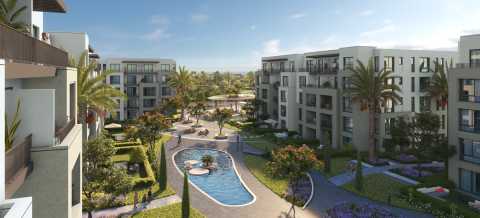 Over the past 30 years, IGI Developments has developed eight projects, with a population exceeding 30,000, and an expected population of 60,000 upon the delivery of all units in the company's current projects.
Achievements of IGI Developments, a subsidiary of The International Holding Company for Financial Investments (IGI), highlight its extensive experience spanning 30 years, in addition to the expertise of its founders, the Sheta family, and the magnitude of its origins which dates to 1942. IGI Holding covered multiple industries including textile, food, industrial, housing, petroleum, and construction sectors, leaving a mark in the 80 years that followed its inception.
IGI Holding's portfolio includes Income, Egypt's leading partner for next generation infrastructure mega projects and acts as an intermediary for the largest and most specialized infrastructure companies in the world, and is the agent for the Chinese company CSCEC, which implements projects in the Financial District in the NAC.
Ginza, also amongst IGI Developments' sister companies, has a generous record of major projects, including Nile University and Children Oncology Hospital Extension -57357, Microsoft and Egypt Post buildings in Smart Village, and Cairo Airport Mall, in addition to many residential communities in West Cairo.
Sherif Moustafa, Managing Director of IGI Developments, clarifies that IGI Developments' successful policies over the past two years contributed to boosting sales in 2022 to four times when compared to 2021.
Notably, IGI Developments managed to achieve notable growth rates in the last two years, and delivered 1,000 units in 2022, despite the economic challenges affecting the real estate sector, and the continuously increasing prices of raw materials, and aims to double the number of delivered units in 2023.
Moustafa says that the company was keen, during these crises, to accelerate the construction and development rates of its projects, as it aims during 2023 to pump at least EGP 1 bn into construction to comply with its obligations towards its clients.
IGI Developments cooperates with a variety of companies in the fields of design and construction, including Ginza, its sister company, IBS, and Solid in Ashgar City project; LMS for Construction in "Jada" phase in Al Ashgar; GDG for the design of infrastructure in "Jada" and Ashgar Heights whereas Masar is handling landscape in all IGI Developments' projects.
IGI Developments also has successful partners in consultancy, design, and project management, including Pinnacle-TBH, EHAF and Al Amar companies. As for the company's non-residential projects, EMDAD and Distance are conducting their designs.
Moustafa stresses that what gives the company's projects an edge is adopting a well-studied vision in the choice of their distinguished locations as the 6th of October City is now served by the metro, the LRT train, and the best transportation solutions, which increases the investment value and contributes to the speedy occupancy of projects across the city.
Additionally, he thanks the government for providing services for this area, as well as developing the transportation and road network in West Cairo.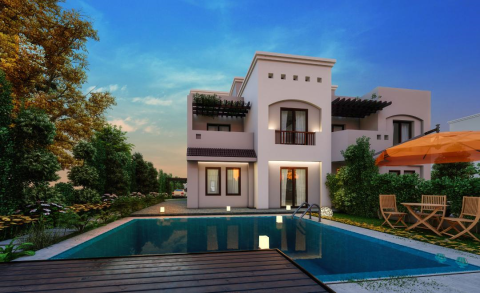 IGI Developments' Distinguished Offerings
Ashgar City spans over 148 acres and is located at proximity to all main axes and roads, such as Al-Wahat Road, Ring Road, Fayoum Road, and Dahshur Road.
Units in Ashgar City range from 85 to 170 sqm, with two or three bedrooms. Unit prices in the city start from EGP 1.5 mn with instalment plans of up to 8 years.
As for Ashgar Heights, it offers 300 sqm villas with competitive prices starting from EGP 7 mn with installments plans over 7 years.
Moustafa notes that the company recently launched new units in Ashgar Heights's apartments first phase, Starla, with apartment sizes starting from 50 sqm, consisting of one-room studios, two-room apartments, and 3-room apartments, with areas ranging from 80 to 200 sqm, and installments plans of up to 8 years.
Moustafa points out that the demand for Al Ashgar is in constant increase due to its good reputation and IGI Development's keenness on developing its projects especially those which have been delivered, in addition to providing high-quality services that guarantee the increased value for the client's units and creates an added value for the project. Accordingly, IGI Developments introduced the latest phase of the Al Ashgar under the name Jada in 2022. The phase, as expected, is receiving unprecedented demand.
The areas in this phase range from 140 to 200 sqm, with prices starting from EGP 2.5 mn and installment plans of more than 8.5 years. Jada units are slated for delivery in a year or two depending on the unit status as some are already under delivery.
The top executive states that 25% of the company's sales in new phases and projects are mostly referrals from old customers because of the customers' trust in IGI Developments.
Moreover, Moustafa unveils that IGI Developments' record in 2022 fourfold the sales achieved in 2021, despite the economic challenges, adding that the company plans to triple sales in 2023 to that recorded in 2022.
IGI Developments Plans Expansion
He remarks that the company's non-residential projects land portfolio is about 350,000 sqm, and that 4 commercial and administrative projects will be launched in the 6th of October, in addition to a school on an area of 15,000 sqm. IGI Developments also plans to launch a mixed-use project with an area of 50,000 sqm on El-Wahat Road with investments of EGP 10 bn, and a commercial project on Dahshur Extension from El-Wahat Road, with investments of EGP 2.5 bn.
As for IGI Developments' plans, the company aims to implement a distinctive project on an area of 540 feddans in New Sphinx City, minutes away from Sphinx Airport.
Moustafa reveals that the company is preparing the project's masterplan, adding that consultants in the field of sustainable construction and green architecture will be hired to implement the project.

The project's planning aims to save energy consumed by buildings and reduce the use of lighting and ventilation systems such as air conditioners. The plan also comprises using sun breakers on the facades of buildings and installing solar power panels. Efficient use of building materials will also be taken into account to reduce waste and emissions harmful to the environment.
A study is also underway to implement a wastewater treatment plant to secure water for irrigation of green spaces. Irrigation systems at the project are designed to rationalize used water and reuse rain water in irrigation, as well as reusing agricultural residues as fertilizers and increase green areas to maintain environmental balance. The company also considers growing drought-tolerant plants to rationalize the use of irrigation water.
Real Estate Sector Overview
Moustafa says that the challenges that the real estate sector has witnessed over the past two years, including the Covid-19 pandemic, global economic crisis, and the Russian-Ukrainian war, made developers with high expertise more distinguished in the real estate market, as they were able to overcome financing and construction difficulties.
He attributes IGI Developments' ability to overcome these crises and even create a sales boom in light of the economic events, to its established expertise.
Regarding the real estate sector, Moustafa unveils that real estate companies are facing major challenges, in light of the devaluation of the EGP by about 40% and the increase in the construction costs, coupled with a drop in the purchasing power of customers. He adds that developers play the role of the financier, highlighting that offering instalment plans of up to 12 years is problematic, as it aggravates financial burdens on developers.
He maintains that now is the right time to develop mortgage finance systems and search for solutions to the current challenges including interest rates and extending the financing period for properties under construction.
Moustafa also highlights that despite the economic challenges, the real estate market remains the safest and most reliable investment, noting that the depreciation of the currency is a positive factor in boosting real estate export, especially after the decision of considering projects completed at 85% which facilitates registration of properties.
It is worth noting that the Egyptian Cabinet provided facilitations for the real estate developers including a 20% deadline extension of the original period granted for the already under-construction projects. As for the projects that have been or are being granted a grace period in exchange for fees, they will also be granted the 20% deadline extension, in addition to the possibility of scheduling all due installments.
Moreover, the government will consider projects finished when they are 85% complete, down from a previous 90%, a decision that will allow developers to finish the rest of the projects at their own pace without being fined for late delivery. This is in addition to the reduction of the additional interest imposed by the Ministry of Finance to 1% from 2%.