MG Developments has revealed contracting with several leading companies to complete internal and external finishes of its fully-fledged administrative/commercial complex in New Cairo, called Headquarters Business (HQ), Invest-Gate reports.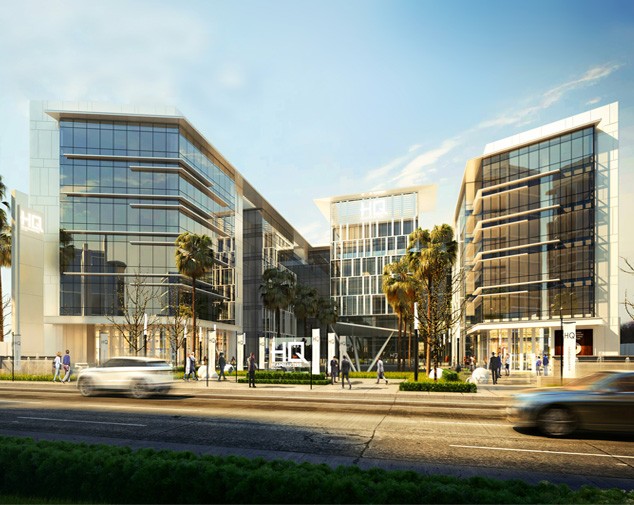 Section Solutions for Glass, the authorized agent of the Belgian company Reynaers Aluminium, was chosen to carry out high-quality aluminum systems. Besides, Italy-based KONE Elevators and Innovere Supplies and Contracting (the contractor approved by LG Egypt) will undertake cooling and ventilation systems, as highlighted in the press release on November 23.
MG Developments Chairman Mohamed Metawee confirmed the selection of the three firms above, in particular, comes from previous well-done work with each one.
That is part of the Egypt-based developer's keenness to ensure that the HQ project specifications conform to international standards, with aluminum works holding a global guarantee certificate for providing complete isolation of water and dust.
"The use of glass facades in the HQ building aims to implement modern advanced systems to beautify real estate, maximize its value, and raise its ability to meet the requirements of current and potential clients of international banks, institutions, and cafes all by using the sciences of external facades and internal systems," Metawee explained.
He further added, "KONE Elevators will supply and install six elevators of Italian origin to serve all floors of the HQ building, starting from the garage to the roof, as well as allocating two special elevators to serve visitors and the commercial center. The elevators comply with the latest specifications and conditions for safety and usage, as well as the special European codes."
Meanwhile, Innovere Supplies and Contracting will be responsible for the supply, installation, and operation of the on-site air conditioning and mechanical ventilation systems with highly energy-efficient systems (VRF), providing eco-friendly energy conversion technologies.
In April 2019, MG Developments had announced the commencement of work on the HQ project, which is being developed over a total area of 5,000 square meters in a prime location in east Cairo, with combined investments of EGP 1 bn, according to an earlier statement. However, no delivery date was set till now.
The total built-up area of ​​the complex is 11,000 square meters, with the floor space ranging from 1,600 to 1,850 square meters, the chairman previously stated.