Head of New Damietta Development Authority Mohamed Ragab followed up on several projects being implemented in New Mansoura City, Invest-Gate reports.
Ragab, who is also the supervisor of New Mansoura, also checked on the implementation of JANNA  luxury housing project, Sakan Misr medium-income project, and other social housing projects, as well as classic and modern villas and facilities, according to an official ministerial press release on May 3.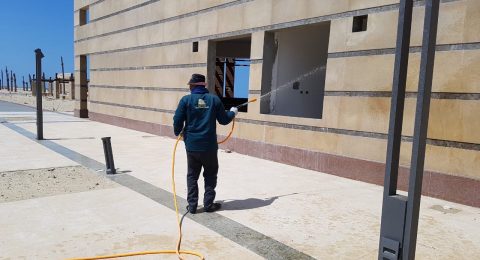 New Mansoura is witnessing the implementation of a Nile corniche with a total length of 4.2 kilometers. 
The new city will also comprise a transformer station with a total capacity of 500 megavolt amperes (MVA), which spans over 14 acres, with the first phase being carried out with a capacity of 300 MVA.
In February 2020, Minister of Housing, Utilities, and Urban Communities Assem El Gazzar announced that 468 buildings, with 11,232 residential units, are underway at the JANNA luxury housing project in New Mansoura.
El Gazzar added that concrete structures are finalized for 433 buildings in the same residential project, while its finishing works are ongoing, according to an official statement on February 2.