Minister of Housing, Utilities, and Urban Communities Assem El Gazzar has officially inaugurated on September 2 the second edition of The Big 5 Construct Egypt at Egypt International Exhibition Center (EIEC), Invest-Gate reports.
Held under the patronage of Prime Minister Mostafa Madbouly, the exhibition will run for three days, providing a professional platform to foster industry best practices, business, and investment opportunities, while bringing the world of construction to Egypt. It was inaugurated by an opening conference, where El Gazzar gave a keynote address, revealing that abundance of investment opportunities, land plots, and residential units of various kinds will be presented in new cities next September.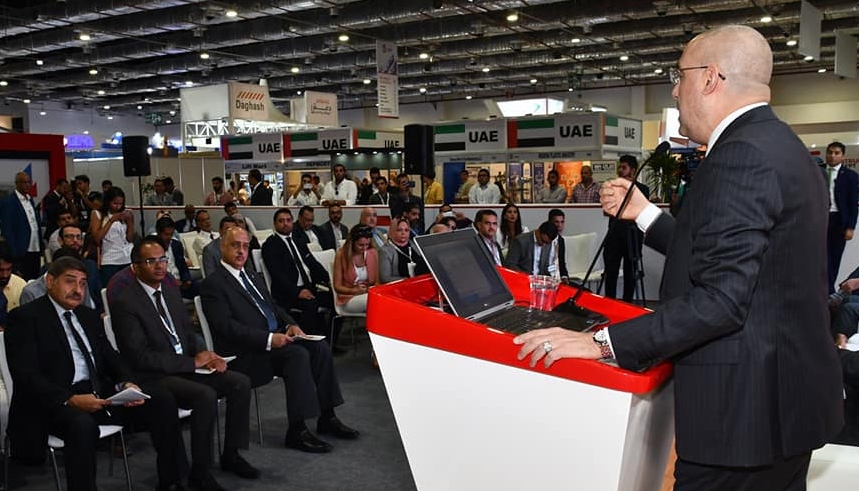 The state is currently implementing an array of urban development projects, as part of achieving the objectives of Egypt's National Strategic Plan for Urban Development 2052. It aims to double the current urban area from about 7% to almost 14% through a number of development axes represented by the underway national road network, in addition to the newly-introduced cities, the minister highlighted.
El Gazzar noted that the ministry will continue to support exhibitions similar to The Big 5 Construct Egypt in the coming years, as the construction industry is witnessing exponential growth and contributes to boosting the development index of the industrial sectors behind it, which acts as a catalyst for several interlocking fields.
For its second edition, The Big 5 Construct Egypt is expected to welcome more than 13,000 visiting industry professionals, bringing together around 240 local and international companies, along with their innovative construction products, materials, and solutions from over 300 brands.
Event Director at Dmg Events Roni El Haddad stated, "We are extremely proud to support the expanding requirements of the booming Egyptian construction and infrastructure sectors, serving Egypt's strategic development objectives and its Vision 2030. To this end, we are launching this year the new Hosted Buyers Program to further promote international business in Egypt, with senior executives from selected countries joining the show to meet with participating exhibitors."
Beyond meeting with hundreds of suppliers of construction products, visitors can also benefit from over 55 CPD-certified seminars, which are offered for free and presented by leading industry experts, including firms such as Egypt Green Building Council, Orascom Development Holding, and Palm Hills Developments. For the first time, BIM Breakout Seminars – certified by Autodesk – are taking place, besides some dedicated workshops on heating, ventilation, air conditioning, and refrigeration (HVACR), as well as, mechanical, electrical, and plumbing (MEP) services.
Organized by Dmg events, the event is sponsored by Sphinx Glass and supported by the Egyptian Federation for Construction and Building Contractors (EFCBC), Quali Middle East Association (QMEA), World Architecture Community (MEFMA), Dubai Exports, and German-Arab Chamber of Industry and Commerce (AHK Egypt).