President Abdel-Fattah El-Sisi has inaugurated July 3rd Tunnels in south Port Said، which mark one of the major national projects for connecting the Mediterranean governorate and Sinai, bidding to facilitate trade movement in the Suez Canal Zone, Invest-Gate repots.
Undertaken by a consortium of Orascom Construction and Arab Contractors, July 3rd Tunnels are the latest of a series of passages running underneath the Suez Canal, with a depth reaching 42 meters from the surface, according to an official statement on November 26.
The megaproject provides shortcut access to the canal's west and east banks in only a few minutes, rather than 12 hours. Designed to accommodate high traffic densities, the length of each tunnel is 3,930 meters,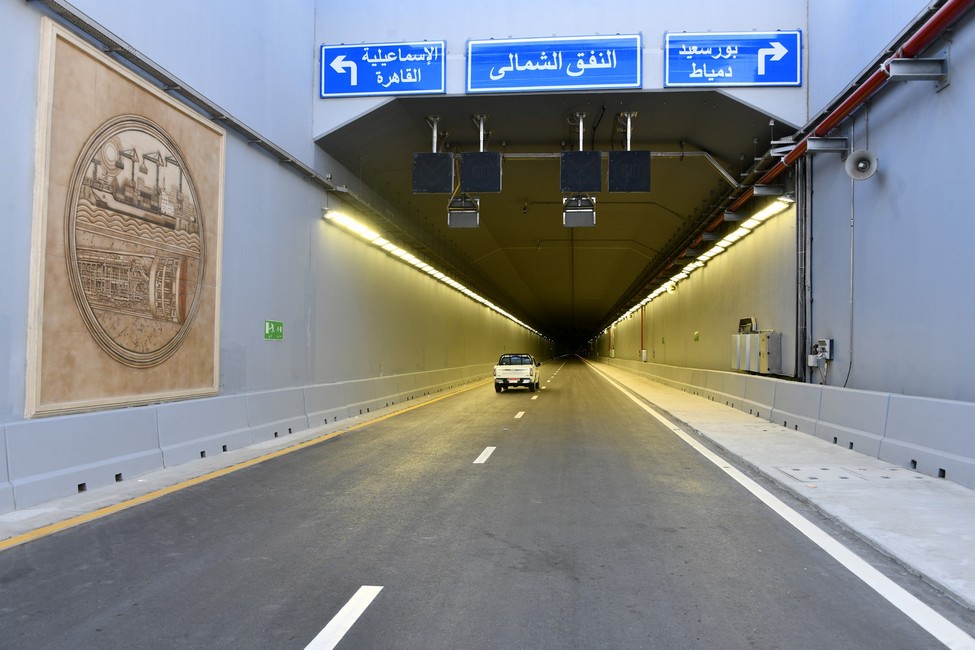 including two lanes with a width of 3.6 meters each, linked to a set of emergency transits, the statement confirmed.
The opening of other major national projects was also part of El-Sisi's day, including June 30th Axis, which extends over 210 kilometers and costs EGP 8.5 bn. Jointly implemented by 50 national companies, namely Arab Contractors, the dual freeway links south Port Said with Damietta, Cairo, Ismailia, among other provinces.
According to the statement, June 30th Axis is also aimed at easing the industrial activity in the Suez Canal Zone. It encompasses 14 main bridges, with six sub-bridges, in addition to 16 tunnels and two toll stations.