Prime Minister Mostafa Madbouly has unveiled that the New Administrative Capital's (NAC) government district is almost 71-88% complete, in preparation to relocate public employees to the new capital over batches by next June, Invest-Gate reports.
Madbouly called on the rapid finalization of all works on-site, pointing out that all developments shall be established pursuant to the highest implementation standards, according to an official statement on January 5. 
This came during the prime minister's inspection tour to follow up on NAC's latest updates,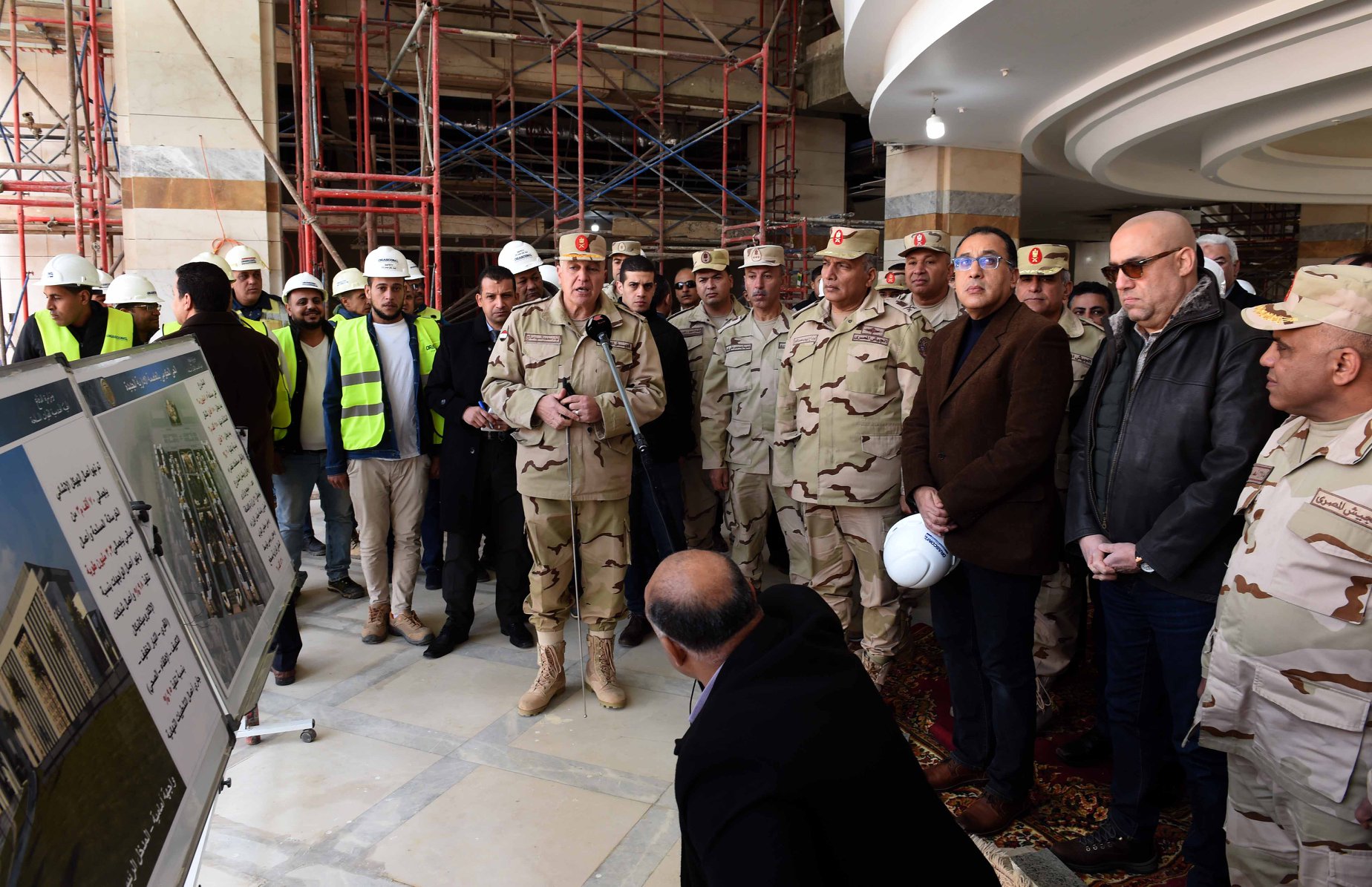 accompanied by Minister of Housing, Utilities, and Urban Communities Assem El Gazzar, Minister of Culture Ines Abdel-Dayem, Head of the Armed Forces Engineering Authority Ihab El Far, among other dignitaries. 
Additionally, he reviewed the status of the Romanian theatre, sports city, Islamic cultural center, administrative zone, and other areas, whereby road works at the new capital's residential neighborhoods are 100% done, the statement continued.
Stretching over 150 acres, and being jointly developed by Orascom Construction and Arab Contractors, NAC's government district consists of ten ministerial compounds to embrace a total of 34 ministries, together with the Cabinet and parliament buildings, with 90% of the latter edifice's concrete works already finished as of February 2019, according to a previous statement. 
Back then, the government had managed to pour 128,000 out of a total of 150,000 cubic meters of concrete into the parliament building, which will consist of eight recurring floors with a height of 65 meters. It will include offices that can accommodate up to 3,200 employees, complemented with six distinct buildings.