Before the worldwide anticipated Expo 2020 Dubai launch in October 2021, the sixth International Participants Meeting (IPM) with its 370 members from around the world meet for the last time to see the final stages of the Expo 2020 preparations, Invest-Gate reports.
More than 370 delegates at IPM represent 173 of Expo's 190-plus participating countries attend the meeting, among many other participants attending virtually. During the two-day IPM, the latest in operations, security, city readiness, marketing and communications, and programing are demonstrated, while organizers also present the stringent measures being taken to ensure the health and well-being of Expo's workforce, participants and visitors, in line with the UAE's wider efforts to combat COVID-19.
"Countries participating in Expo 2020 Dubai are united in their commitment to hosting a World Expo that builds bridges, inspires action and delivers real-life solutions to global challenges," – message from delegates attending the sixth International Participations Meeting (IPM)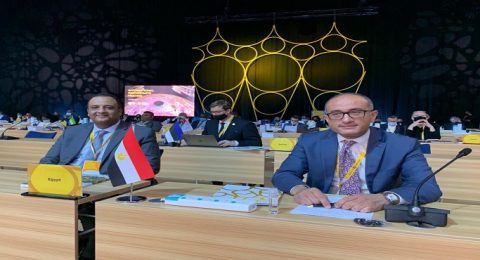 Convening for the final IPM before the October 1 opening of Expo 2020, one of the first mega-events to take place since the onset of the COVID-19 pandemic, members of IPM expressed unwavering support and enthusiasm for the six-month global gathering, which they see as an essential launch pad towards building a better world for everyone, the official statement reads.
Dr Ahmed Maghawry Diab, Head of Egyptian Commercial Service – Ministry of Trade and Industry and Commissioner General for Egypt at Expo 2020 Dubai says, "We are eagerly awaiting the opening of Expo 2020 Dubai in October, particularly after we took the hard decision to postpone for one year due to the COVID pandemic – a delay that was necessary to review the precautionary measures to ensure the safety of workers and visitors. The inspiring Egypt Pavilion will take visitors on a breathtaking experience, where they will discover the incredible opportunities that Egypt has to offer based on the legacy of the Egyptian Civilization."
Expo 2020 will welcome more than 200 participants, including nations, multilateral organisations, academic institutions and businesses. For the first time in the 170-year history of World Expos, each participating country will have its own pavilion – a dedicated space where it can showcase its culture and progress to the world, creating partnerships and exploring solutions relevant to its circumstances and people. Some nations, including South Sudan, the world's youngest country, are participating in a World Expo for the first time. Expo 2020 Dubai will run from October 1, 2021 till March 31, 2022, coinciding with the 50-year anniversary of the founding of the UAE.