Living Yards Developments Egypt commemorates signing MoU with EFS Misr Facilities Service, to manage its projects at NAC at Living Yards' headquarters in New Cairo.
Ayman Marzouk, Chairman and CEO of Living Yards states, out of openness to provide our customers with top-class comfort, luxury, and safety, and alongside our deep-seated belief in specialization, Living Yards has assigned a service company to manage approximately 1,230 housing and administrative units in three of our major projects to date. The total investments in project works exceeded EGP 4 bn. We have chosen EFS Misr in particular because of their reputable expertise in various projects for almost two decades.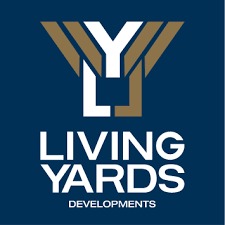 On behalf of EFS Misr, Mr. Rami Mansour, chairman and CEO comments, "We are proud to partner with Living Yards and value their trust in our capabilities. We are also grateful for the opportunity to participate in such a large national urban development project." "We promise to provide world-class services; leverage our 90+ project experience in Egypt and the Middle East. Our portfolio consists of management facilities in Master Communities, Healthcare, Oil and Gas, Banking, Industrial, Public Sector, Integrated workplaces, Education, Retail and Mixed-use properties. We look forward to further collaboration with Living Yards in the future," he comments.
Living Yards Developments is owned by two mega financial companies, AM Group and Egyptian Swiss Group. Living Yards Developments enters the market with a new inspiring vision. We introduce a unique concept to the real estate market. 'Practical luxury' is a blend of value for money with opulence and diversity with luxury.
Back in 2015, the EFS Group in Dubai made a strategic decision to enter the local Facility Management market in Egypt with the creation of an independent subsidiary called EFS Misr. EFS Misr strives to provide quality facility management and added value in management facilities.