Misr Italia Properties (MIP) managed to post EGP 2 bn in sales of its various ongoing projects across the country during the first nine months of 2020, intending to pump investments worth EGP 3 bn by year-end.
Due to the COVID-19 outbreak, MIP amended its target sales to EGP 2.5 bn, in lieu of the EGP 4.5 bn mark set in early 2020. The developer aims to seal additional deals worth EGP 500 mn in Q4 2020, after recording EGP 3.5 bn last year, as announced on the sidelines of the opening day of Cityscape Egypt, which runs from November 4 to 7.
During the four-day event, potential buyers can relish flexible installment plans of up to 12 years, with no down payment, when purchasing properties at the various upscale real estate developments undertaken by MIP across the country.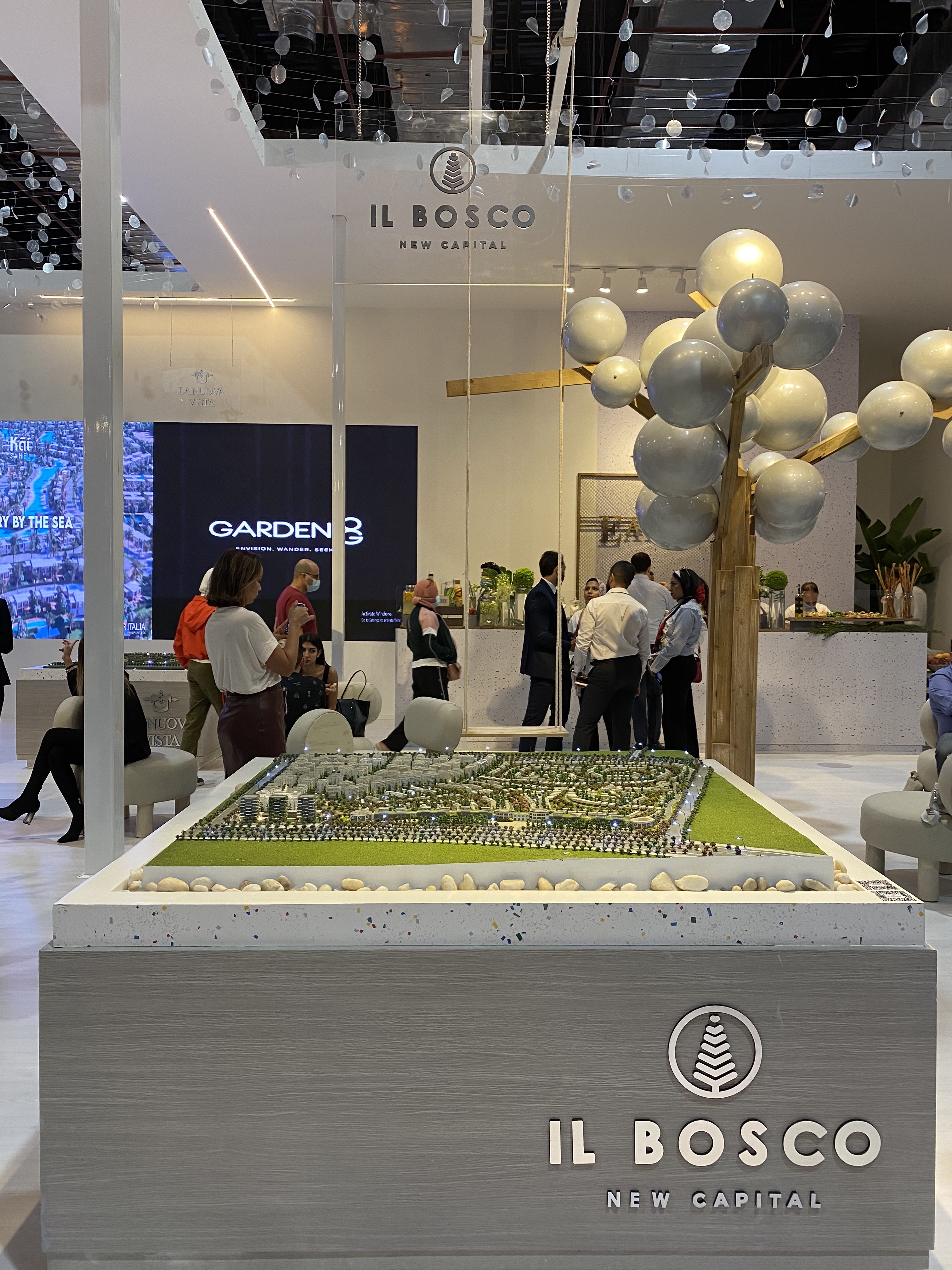 Mohamed Hany El Assal, the company's CEO, said, "We are glad to participate in Cityscape Egypt 2020 as the first among the private sector to handover projects in the New Administrative Capital (NAC) ahead of the fixed date in 2021. We devoted great efforts to developing phase I of the IL BOSCO compound in the New Capital to provide residents with first-rate products and services."
With investments estimated at EGP 16 bn, IL BOSCO covers 207 acres in a prime location in east Cairo, encompassing a total of 5,100 residences that vary between villas, twin houses, and apartments, El Assal indicated, underlining that phase I incorporates almost 70-80 villas.
In a bid to keep the momentum going on urban expansion, construction is in full swing at MIP's second development in NAC, called "Vinci," in an attempt for delivery by 2022.
Spreading over 110 acres, with investments worth EGP 8 bn, Vinci is a luxury boutique compound incorporating 1,500 residential units, in addition to 600 villas and multiple serviced apartments, the CEO further stated, noting that work began on 250 villas so far.
MIP is also participating in the 2020 edition of Cityscape Egypt with its 268-acre project in east Cairo's Mostakbal City, or "IL BOSCO City," which consists of 6,600 villas, twin houses, townhouses, and apartments, along with commercial spaces, mixed-use buildings, and hotel apartments. Reservation is now open for the latest phase Sila, presenting 800 apartments and 40 villas.
Designed by CallisonRTKl, a global management company, and Dar Al-Mimar Architects (DMA), IL BOSCO City comprises an assortment of luxurious facilities and amenities to meet the needs of all clients, including medical units as well as a clubhouse, a school, a social club, a gym, a culture center, not to mention the Green River.
In New Cairo, the developer is showcasing its ready-to-move-in 41-acre compound, named "La Nuova Vista," which brings 131 high-end villas, twin houses, and townhouses designed by Shehab A. Mazhar Architects. Residents enjoy a commercial mall, swimming pool, fitness center, kids area, tennis court, jogging track, among natural green spaces.
This is besides the 22,000-square-meter fully-fledged community mall "Garden 8" in New Cairo, which includes 58 commercial units with EGP 500 mn worth of investments, 20% of which were pumped this year. It embraces several top-notch eateries, fashion stores, inclusive parks, fitness and beauty centers, paired with a diverse range of international brands, with some branches scheduled for inauguration in 2020.
Coming at an estimated cost of EGP 500 mn, Cairo Business Park is also in play, featuring 42 administrative buildings, 20 of which delivered by now. MIP logged EGP 200 mn in sales of Allure Executive Offices – the latest addition to the integrated complex – within the first 48 hours of its launch last July.
With the first phase set for completion in June 2021, the 78,000-square-meter project offers office spaces starting from 58 square meters. The administrative component's built-up area is 90,000 square meters, on top of 7,000 square meters for the commercial chunk. It is complemented by the 130-key Hilton Garden Inn Hotel, Central Park, alongside the most advanced, expansive communications infrastructure and internet applications.
As for Kai Sokhna, which is being developed with combined investments of EGP 2.4 bn on the Red Sea coast, MIP intends to hand over phase I (150 residential units) of the beach community next December, with 180 others in the pipeline. It integrates a 200-room five-star hospitality establishment, or "Hilton Ain Sokhna Hotel," slated to open in 2024.