The Ministry of Housing handed over on September 28 the first batch of social housing units in New Aswan to beneficiaries, presenting 1,506 out of the total 3,951 apartments allocated to low-income citizens, Invest-Gate reports.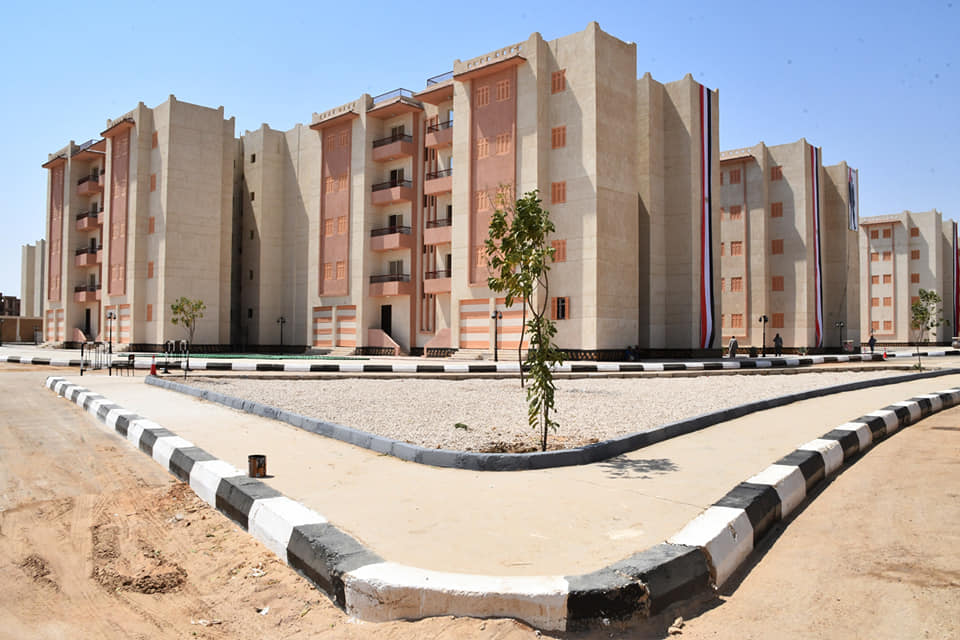 Amidst a dignified ceremony full of celebratory vibes, a delegation from the housing ministry delivered the properties, including Deputy Executive Director of Mortgage Finance Fund (MFF) Fund Salah Hassan, Deputy Minister of Housing, Utilities, and Urban Communities for National Projects Khaled Abbas, and CEO of MFF Mai Abdel Hamid, according to a recent ministerial statement.
More social housing units are in the pipeline, as 1,840 apartments are under construction, Abdel Hamid confirmed.
In addition, with investments worth EGP 230 mn, more than 26 service projects have been implemented in New Aswan, consisting of five nurseries, one basic education school, two health units, four commercial markets, police and fire stations, sports centers, among others.
Meanwhile, three basic education schools and five playgrounds are underway, together with multiple commercial centers, a complex for Azharite institutions, a general hospital, public gardens, and several other developments.
On the sidelines, Abbas confirmed that the volume of investments pumped in Upper Egypt's new cities during the last five years reached EGP 25 bn, with over EGP 3 bn earmarked for New Aswan only.
He added that New Aswan is currently deemed an investment hub as many residential and service plots have been recently allocated to a number of investors, noting that the government has put forth an additional 3,000 acres in New Aswan Free Zone for acquisition, hence providing abundant investment opportunities.