Ora Developers has sealed an EGP 2.5 loan agreement with Banque Misr, Emirates NBD, Export Development Bank, and Housing and Development Bank to finance the contraction and development of ZED West with an eight-year tenor, Invest-Gate reports.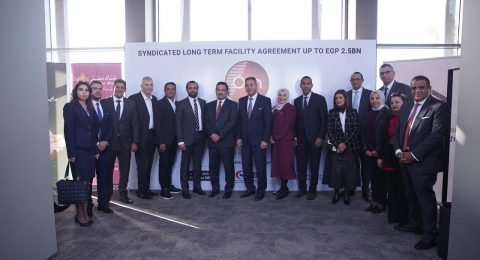 The syndicated long-term loan agreement is to partially finance the development and construction of phases I and II of ZED West project, according to a recent press release.
Naguib Sawiris, Global CEO of Ora Developers Group, says, "Ora Developers aims to constantly develop sustainable, luxurious and practical neighborhoods. I believe that we will remain resilient during these difficult times and achieve this goal of delivering innovative and trustworthy developmental projects to the Egyptian market.
"This loan agreement with some of Egypt's most significant banks will help us at Ora Developers expand the ZED West project and guarantee the delivery of our promises to all clients," Sawiris further stated.
The agreement came during a designated ceremony, which took place at ZED Park El Sheikh Zayed with the presence of senior executives from Ora Developers and lending banks, including Banque Misr Chairman Mohamed Eletreby, Export Development Bank Chairman Mervat Sultan, Housing and Development Bank Chairman Hassan Ghanem, and Emirates NBD Head of Corporate Banking Amr Azab.
Last May, Ora Developers has signed an agreement with Orascom Construction for the construction of phase I A of ZED West.
Later in September, two other partnership agreements were signed with Rowad Modern Engineering and Redcon Construction for the construction of phase I B of the same project. ZED West's project is a mixed-use development of six phases with more than 4,500 fully finished residential units, along with commercial and administrative properties.