Prime Minister Mostafa Madbouly inaugurated on September 7 the Investor Service Center (ISC) in Minya, endeavoring to eliminate the bottlenecks investors face when starting up new businesses, Invest-Gate reports.
ISC is authorized to issue the necessary approvals, permits, and licenses. It also provides all financial,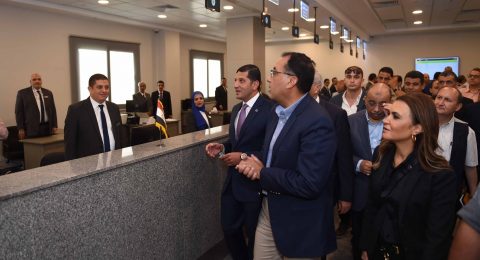 banking, and funding services, while offering potential opportunities in all sectors and governorates through Egypt's investment map, according to a recent ministerial statement.
Arising in line with the state's radical investment climate reforms, the step came on the sidelines of Madbouly's tour to follow up on developments underway in Minya, in the presence of Minister of Investment and International Cooperation Sahar Nasr, Minister of Transport Kamel El Wazir, alongside delegates of more than 65 entities representing 27 ministries.
Nasr pointed out that ISC will serve about 1,500 companies and 3,700 investors operating in Minya only. It will assist foreigners in the issuance of residency or work permits and help in the provision of external services such as documenting contracts, extracting commercial records, to name a few. She highlighted that three-year tax exemptions of 50% will be offered to potential investors that are keen on pumping investments in the city.
Additionally, this comes on top of the modernization and establishment of 18 other centers in eight governorates, namely Cairo, Ismailia, Sharkia, Alexandria, Assiut, Sohag, Giza, and Dakahlia, she confirmed, emphasizing that they were all implemented based on the latest international standards.
The minister stressed that further ISCs are nearing completion in Port Said, Suez, Qena, South Sinai, and Nasr City, while other ones are under construction in Fayoum, Qalyubia, New Valley, and Ismailia.