As part of Egypt's plan to export real estate, RNA debuts its latest project, Triton, in Dubai through its participation in the activities of "Egypt 2030" exhibition, on February 18, Invest-Gate reports.
With the participation of more than 30 real estate development companies in "Egypt 2030" exhibition, which will be launched in Dubai on February 18, RNA Developments will market its project, Triton, outside of Egypt. RNA Developments debuts Triton with exclusive offers as part of the exhibition activities, including flexible payment systems up to 10% down payment and a payment period up to 10 years.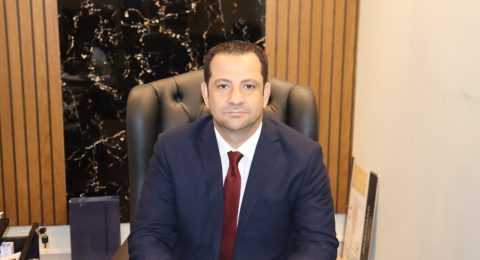 Ali Abdel Aty, RNA Chairman says that the expansion in marketing projects outside Egypt has become a state strategy to export real estate products abroad, which the private sector plays a major role in.
He adds that "Egypt 2030" exhibition is an opportunity to present a variety of real estate projects that are being implemented in Egypt, especially in the New Administrative Capital, to Egyptian expats market abroad to have a direct communication and a live vision of projects, in addition to reaching the foreign client seeking an investment opportunity outside their country.
Triton is located in the central business district of the New Administrative Capital on an area of ​​4,000 sqm. It is a medical administrative commercial project consisting of a ground floor and 13 floors. Floors from the ground to the third have been allocated to commercial units while the rest include administrative with two floors for medical units.
According to the company's statement, the project is distinguished by its location within the central business district in front of the Iconic Tower, and its' unique design, which conforms to the requirements of the Administrative Capital for Urban Development, taking into account the standards of sustainability and smart construction. Office of Engineer Mohamed Hafez for Engineering Consultations undertakes the designs of the project and the Lebanese company Cape Property is to manage and operates it.