Minister of Housing, Utilities, and Urban Communities Assem El Gazzar has unveiled that the Central Agency for Reconstruction has carried out 40 different service and development projects in South Sinai, at a cost of almost EGP 1.7 bn, Invest-Gate reports.
This came during El Gazzar's expanded meeting and follow-up tour to review joint projects being undertaken in the governorate, accompanied by Governor of South Sinai Khaled Fouda, according to a recent ministerial statement.
During the six-hour visit, El Gazzar confirmed that the ministry implements various projects in South Sinai to improve the livelihood of the city's inhabitants, including potable water and sanitation projects.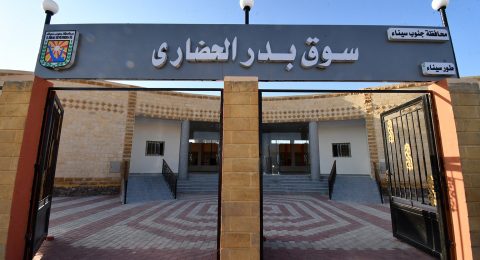 He also inspected and inaugurated several new developments in South Sinai such as a model farm for the Wadi Mayer community and an event house in Tur Sinai.
The total area of ​​the farm is 55 acres, and it includes 20 greenhouses, with an average production of 2.5 tons per facility. Meanwhile, the event house extends over an area of ​​325 square meters, comprising a 240-square-meter room, a 40-square-meter residential rest area, in addition to a washroom as well as a store and a kitchen, with a total area of ​​45 square meters.
On his part, Fouda praised the housing ministry's efforts to develop South Sinai and provide it with an assortment of brand-new major and diverse projects.