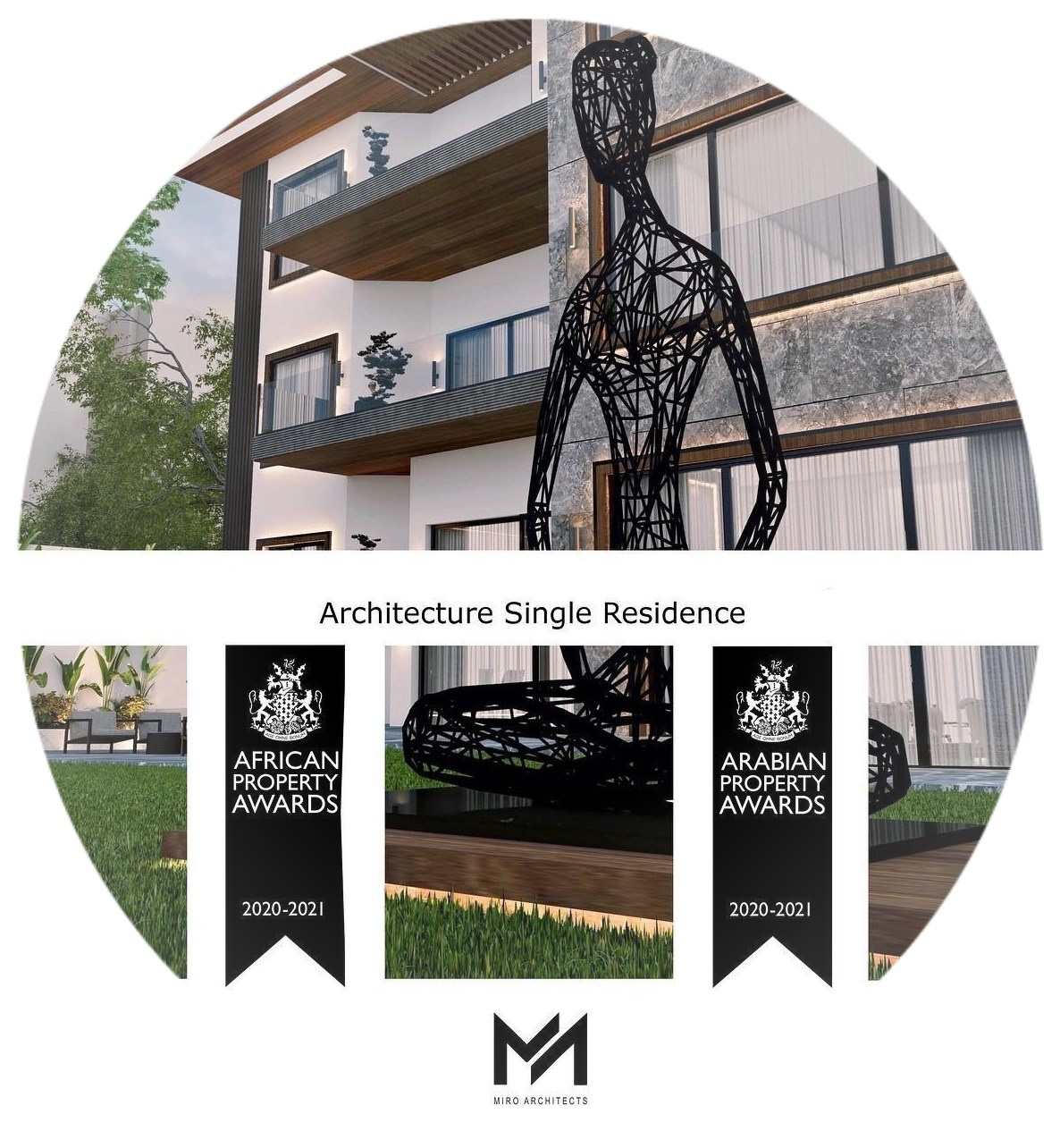 While having a commitment to innovation, in parallel with a hint of modern designs, Mohamed Hazem's (aka Miro) impressive portfolio for his company, "Miro Architects," is not the only reason why many design enthusiasts and like-minded industry players turn to his work for inspiration; but also shooting to fame for being the world's first youngest architect to win this year's International Property Awards for African/Arabian Region for Architecture Single Residence is definitely a jackpot hit.
Aside from the award-winning Eunoia Residence project in Cairo, Egypt, Miro Architects embraces admirable masterpieces across Libya's Tobruk, England's London, Saudi Arabia's Al Khobar, Greece's Athens, among other regional and international areas. With more splendid creations in the pipeline that will parade Miro Architects' achievements, Invest-Gate asks Miro to open up about the details of the recently-acclaimed award and state-of-the-art architectural projects, topped with his career and passion for all things architecture, providing exclusive tips on what it takes to accomplish so many milestones before turning 30.
– What does winning the International Property Awards mean to Miro Architects?
We are incredibly honored to win this year's award for Architecture Single Residence. That is because it translates into what we believe in most, which is that we can turn anything into reality if we work hard and put our minds together as one team. This awarding gives Miro Architects a big confidence boost and makes us hold value in what we are doing as we forge the right path.
---
– Describe the award-winning Eunoia Residence project in a nutshell. Walk us through your inspiration, creative process, key challenges, design concepts, and more.
Just like any other project, we were thrilled to work on Eunoia Residence, especially since it was picked to be featured in the international competition. What is special about this residential building is its richness with communal spaces accustomed to easy social interactions across this colossal structure. Composition, mood, lighting, weather control, and even sustainable materials to cut cost and inspire elegance, in tandem, are all aspects aligned with this specific architectural mix, combining fresh and dynamic design all throughout. Perhaps most importantly, we put a particular focus on landscapes, thereby providing stunning views from all points of the complex.
---
– Being the youngest architect in the world ever to win this prestigious award, what do you think sets you apart from other market players?
Indeed, it gives me great pleasure to be the world's youngest architect to win the International Property Awards. Speaking of Miro Architects, this milestone lets us look forward to what is awaiting us in the future, while also serving as a benchmark for more success to come. Looking ahead, with a fixed mindset that every project should be better than better, we certainly raised the ceiling for the coming promising achievements as we aim high, work hard, and beat all the odds that come our way.
---
– How has exposure to different architectural cultures of Europe (ex: London) influenced your architectural vision? How could you define your one-of-a-kind design approach?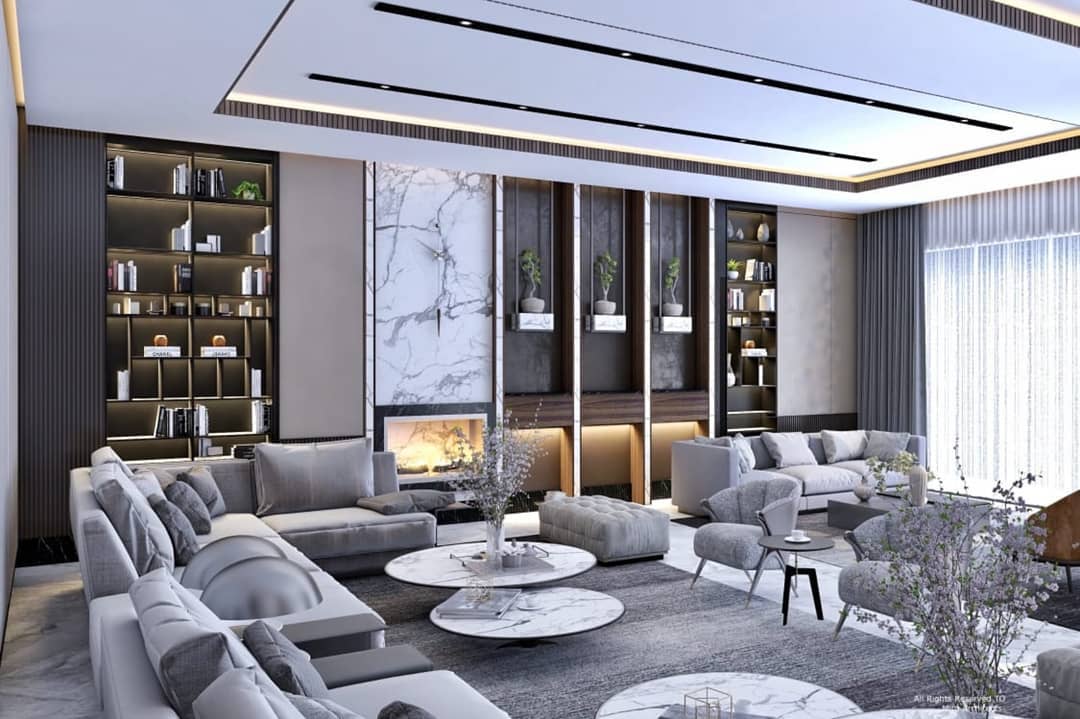 London has broadened my architectural perspective in many different ways, providing me with the depth of design concepts. This is especially when it comes to the massive carved monuments, which are not merely works of art but are also built to stand the test of time. In my London-based graduate school, where I perceived the role of human-centered design, there was high awareness of the understanding of building for humans. Back then, I studied how to ingrain psychology in the design process to understand what makes users tick, which as a ripple effect, complements Miro Architects' emphasis on forming a blueprint for much happier, healthier places.
---
– You have lots of complete and in-progress developments. Which one is your favorite, and why?
To be honest, I do not have a favorite pick. I mean, every project differs and is exceptional in its own way. For Miro Architects, every new development is a new challenge to stand out. That is why many of our projects are atypical for me, and, most of all, my first project ever – a hotel establishment in Aswan. When rewinding back a bit, I worked with a two-person team; but now our company is flourishing with more than 25 architects. Therefore, progress has been particularly dramatic compared to the starting point, and we aim to remain growing at a fast pace.
---
– Finally, any tips for aspiring young architects?
For starters, architecture is a very broad and humanistic field. If it feels like a small box with a sealed top, where you are suffocating with no love for architecture or even enjoyment of work, then hop off this career now. As an architecture major, you need to invest sufficient time, patience, and hard work more than anything; it takes a lot more energy, perseverance, and discipline to go about it differently.
If you find the joy of creation in architecture, do not set boundaries with yourself and understand that many great architects have clicked at a young age, and you can be one of them by creating landmarks and locations that live in the depth of time and space. There are many ways to make a meaningful difference, so when designing a product, make sure to leave your mark.